Is Jaden Hossler Throwing Shade at Nessa Barrett in "Chrome Hearted"? He Responded to the Rumors
Social media thinks that the real meaning behind Jaden Hossler's song "Chrome Hearted" has something to do with his ex-girlfriend Nessa Barrett!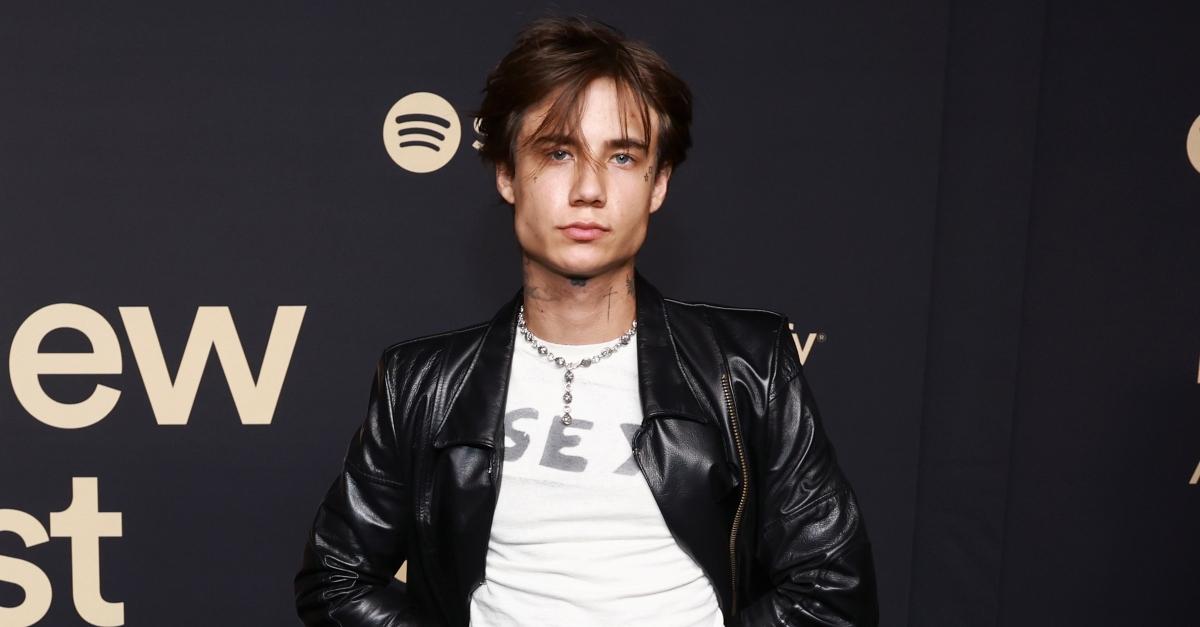 The Gist:
Jaden Hossler went viral again after he teased his song "Chrome Hearted" on TikTok.
Fans think the song is about his ex-girlfriend Nessa Barrett; fans also think Nessa wrote a song about Jaden, too.
Jaden responded to the rumors about the song's meaning.
Internet heartthrob Jaden Hossler, affectionately known as @jxdn on TikTok, is well on his way to becoming one of the greats.
Article continues below advertisement
Since his first viral moment in 2019, he's transitioned from just creating content. Now, he's making music too! In September of 2023, he teased his song "Chrome Hearted" — and social media dubbed it a certified bop. The track got even more traction when people determined that the song was supposedly a jab at his ex Nessa Barrett.
So, what's the true meaning behind the lyrics of "Chrome Hearted"? And what did Jaden say about the rumors of the song's meaning?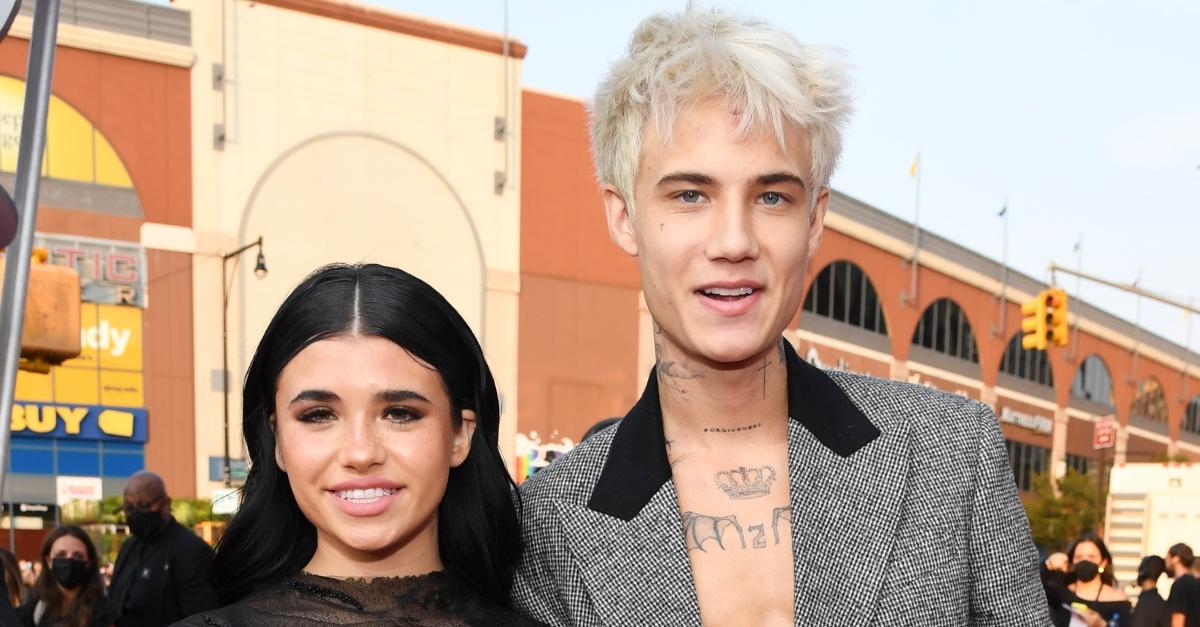 Article continues below advertisement
Is Jason Hossler's "Chrome Hearted" about his ex?
Jaden's single is giving Justin Bieber in his "Boyfriend" era, and TikTok was here for all of it.
"You don't hold me down, you just watch me drown, yeah / You were lost and found til I came around" he sings in the song. But it was the hook that really got the people going.
"She's chrome-hearted, her love life's erotic, yeah / She's so obsessed with herself," he sings in the hook. And the crowd went wild.
While we can't confirm it, @teatoktalk claimed that Nessa's new boyfriend, Harley Solomon, is Richard and Laurie Lynn Stark's nephew. Who are these people, you ask? Well, they're only the owners of the high-end fashion, home, and accessories shop Chrome Hearts.
Article continues below advertisement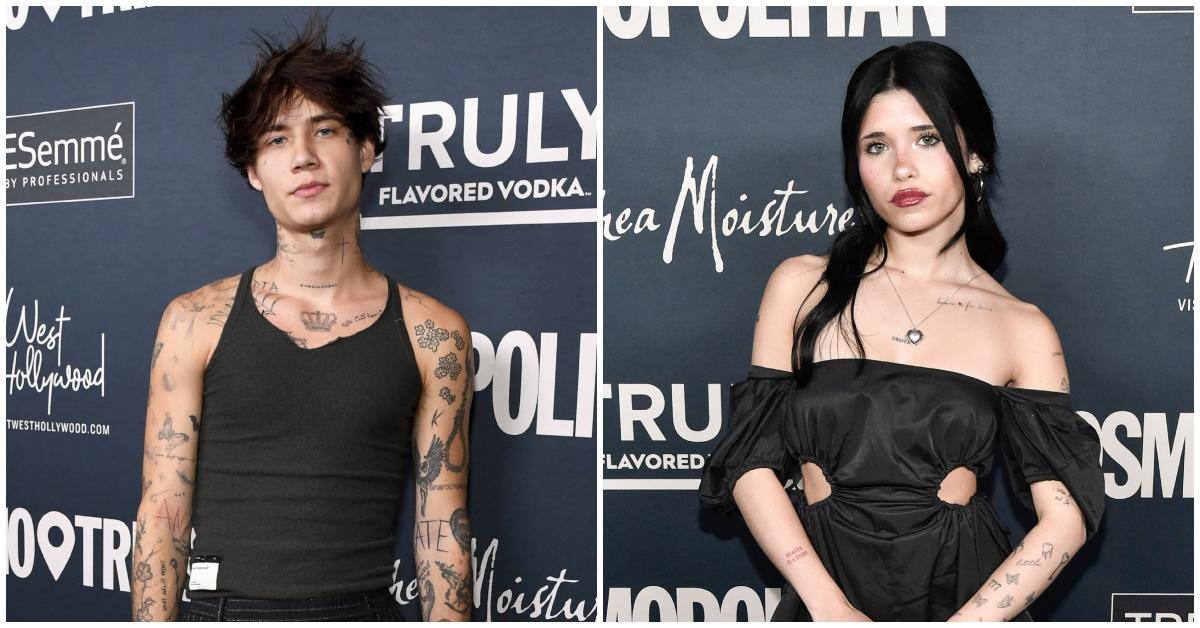 Hence the song's title.
He throws salt in the wound when he sings, "You hit me up at 10 when nobody's around / Think it's too late now, you can keep the crown, darling."
Fans assumed that this line was a nod to Nessa's song "American Jesus," in which she sings about a "cowboy in a crown." The controversy led fans to wonder what happened to kick off Jaden and Nessa's so-called beef.
Article continues below advertisement
Jaden Hossler and Nessa Barrett's relationship timeline was short-lived.
OK, so … boom.
Jaden and his ex-girlfriend Nessa Barrett were one of TikTok's favorite couples. Due to some drama involving their exes, the announcement that they were dating didn't go over so well with everyone. Fans flooded the internet with criticism and congratulations alike — but mostly criticism.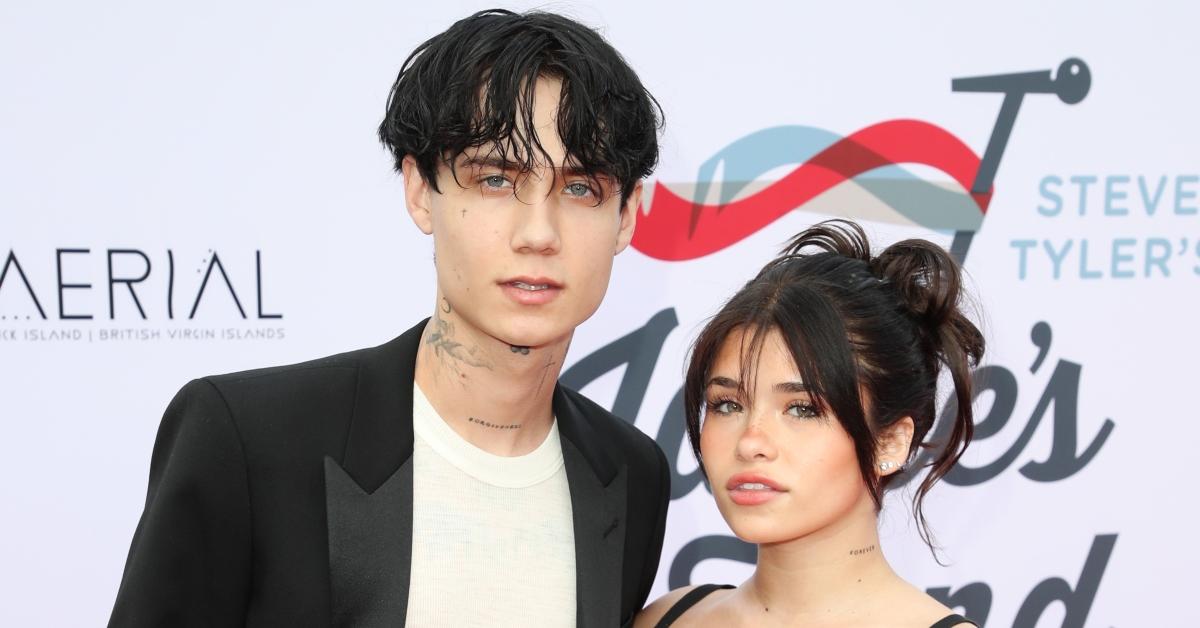 Article continues below advertisement
You see, Nessa, Jaden, and their exes, Josh Richards and Mads Lewis, all lived together and were friends at one point.
Some users accused Nessa and Jaden of cheating on their ex-partners, which they denied. After it was all said and done, their romance didn't last, though. After a year of dating, Nessa and Jaden quietly split to focus on their mental health and careers in April 2022. But they didn't tell their fans until a month later.
According to Nessa, it was because of the backlash that they ultimately split.
"It was something that made me really upset because, at the time, I thought it was doing something that would make me happy," she told Alex Cooper in an episode of her Call Her Daddy podcast.
"But at the same time, I had the whole world calling me a s--t and a backstabbing b---h, and a homie hopper, and a home wrecker. It was very frustrating," she added.
Article continues below advertisement
Jaden Hossler responded to the rumors about whether "Chrome Hearts" is about Nessa Barrett.
On Sept. 14, 2023, Jaden posted this message to Twitter:
"I'd never use my words to hurt anyone anymore but I make real music from multiple real situations in my life, never just one. Sometimes real makes people upset and that's OK. I encourage all artists to say what's true to them in music because I expect the same. That's my freedom. Grateful."
Fans thanked the singer for his honesty.
"We have to use our real life circumstances to apply to music or other situations," tweeted one fan. "There's nothing wrong with being honest. Thank you for being someone we look up to."
"Yep, people will always speculate," wrote another. "Just do you, who cares. That's your heart and life experiences. 'Tis real life."