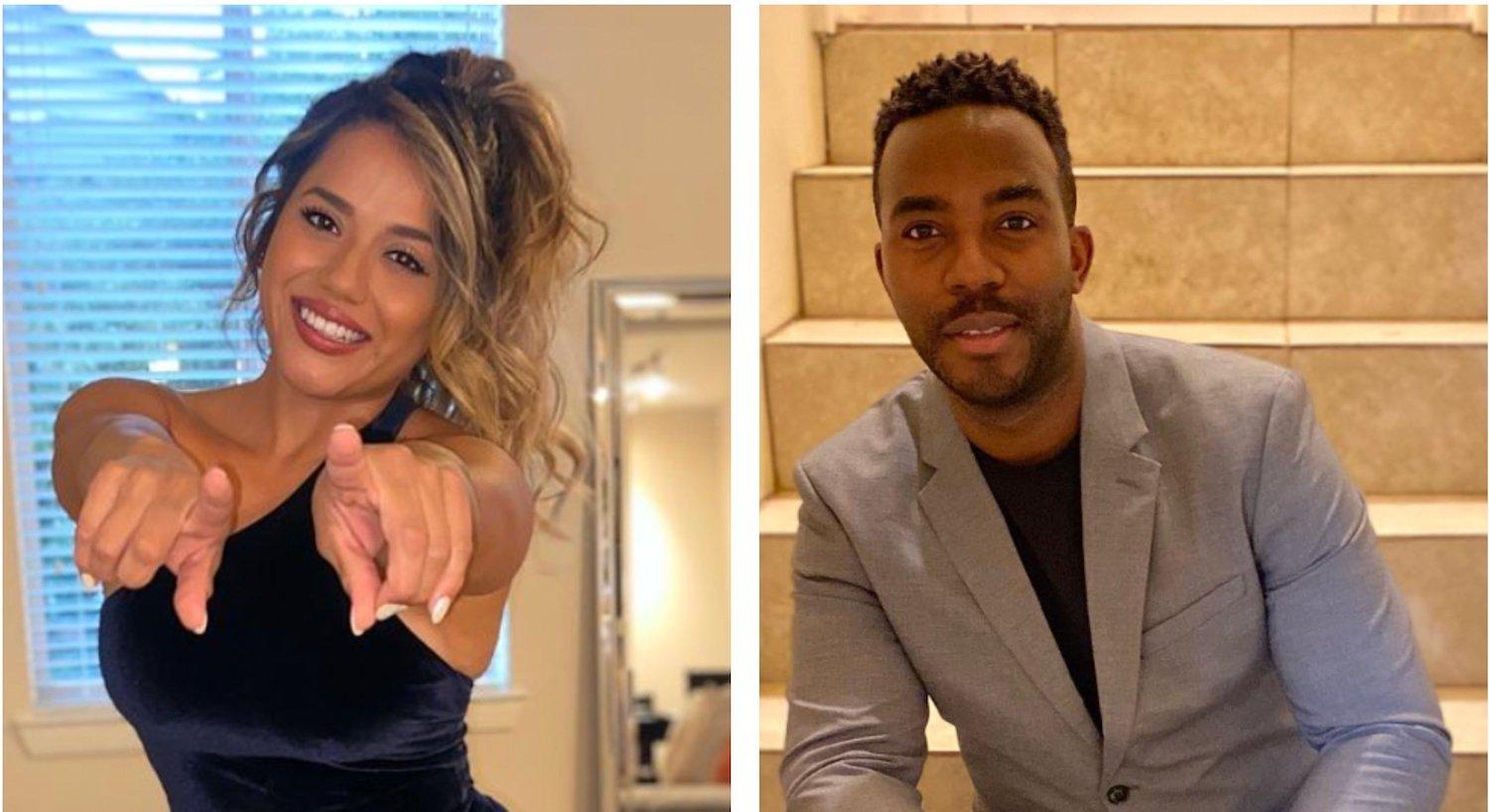 Let's Meet 'Love Is Blind' Star Nancy Rodriguez's Ex-Boyfriend, Tony (SPOILERS)
In Season 3 of 'Love Is Blind', Nancy reveals some information about her ex-boyfriend, so naturally we had to find out all there is to know about him.
Spoiler warning: This article contains spoilers for Season 3 of Love Is Blind.
The time has come for the moment we've all been waiting for: Netflix dropped the next three episodes of Season 3 of Love Is Blind — and boy oh boy, are they good. The latest drop is filled with drama, reveals, and truly everything we want out of a Love Is Blind binge.
One of those reveals is from the ever-relatable Nancy Rodriguez. In Episode 6, Nancy is talking about her ex-boyfriend to her fiancé, Bartise, and drops the bomb that they actually still own rental properties together.
Article continues below advertisement
OK, so maybe Nancy should have been more upfront about this, but she and Bartise actually have a pretty productive conversation.
So, who is said "ex" anyway? Well, that would be one Tony Adams. And we found out all there is to know about him so that you don't have to. You're welcome!
Nancy runs an Airbnb business with her ex-boyfriend Tony.
In the pods, Nancy told Bartise that her ex was her realtor, but it turns out that Tony is a lot more than that. The two are actually business partners and own a few short-term rental properties together, which they renovated before listing on Airbnb.
The above property is the one that we saw on Love Is Blind. Nancy and Tony also definitely still work together because she posted him on her IG story about three weeks ago, as he worked on some tile.
Tony has other Airbnb properties that he owns by himself as well.
Article continues below advertisement
In addition to Airbnb, Tony has his own real estate business.
Tony owns his own real estate firm, Grand Adams Realty, and was even once on an episode of House Hunters. The caption for the post above reads, "I'm excited I had the opportunity to perform on tonight's episode of House Hunters!!! I'm the realtor for an engaged couple in Austin, Texas."
Tony is also a firefighter!
Tony has been with the Dallas Fire Department for seven years now. In a post from November 2020, he wrote, "Time flies! I'm going on five years with the Dallas Fire Dept. I work with some amazing people, and I have time to build my real estate empire. If there's a better job, I'd like to hear about it. #firefighter #dallas #realestate."
Article continues below advertisement
But that's not all! Tony is an actor/writer/editor/producer.
Tony sure does love to ham it up! While we couldn't find any actual films or TV shows that he's been in, he has lots of comedic #content on Instagram, TikTok, and YouTube.
Tony seems to be a man of many talents. And while it didn't work out with Nancy, we're sure he's a great guy since the pair still work, and even own property together!
Best of luck to you Tony. May you flip houses, put out fires, and produce silly videos for many years to come!
Make sure to catch the first seven episodes of Season 3 of Love Is Blind currently streaming on Netflix!