Ben Shapiro's Sister Praised Nancy Reagan for Being a Classy Woman, but Apparently She Was "Hollywood's Blowjob Queen"
Abby Shapiro's efforts to slut-shame Madonna on Twitter were useless after users dug up dirt on Nancy Reagan's sexual history.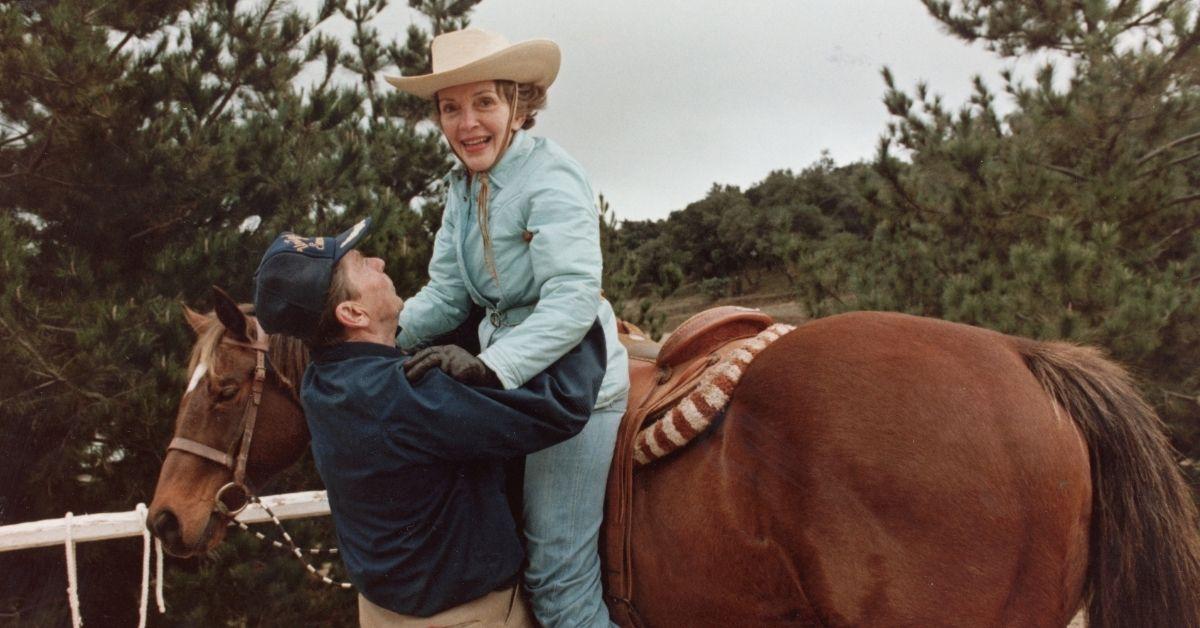 If you had to give former First Lady Nancy Reagan a nickname, what would you have called her? Does "Throat Goat" come to mind? No? OK, because according to Twitter, the deceased 40th first lady was extremely skilled in the art of giving blowjobs.
We're sorry for most likely ruining your day by sharing this information. But let's just say that a recent tweet about singer Madonna somehow turned into a tea-spilling session on Ronald Reagan's wife's sex life.
Article continues below advertisement
And most users, including myself, were not aware of all the things Nancy used to put in her mouth during business hours.
Keep scrolling for an explanation on the Madonna and Nancy Reagan tweet that's currently popping off on Twitter — as well as a detail from American history that our teachers must have foolishly glossed over.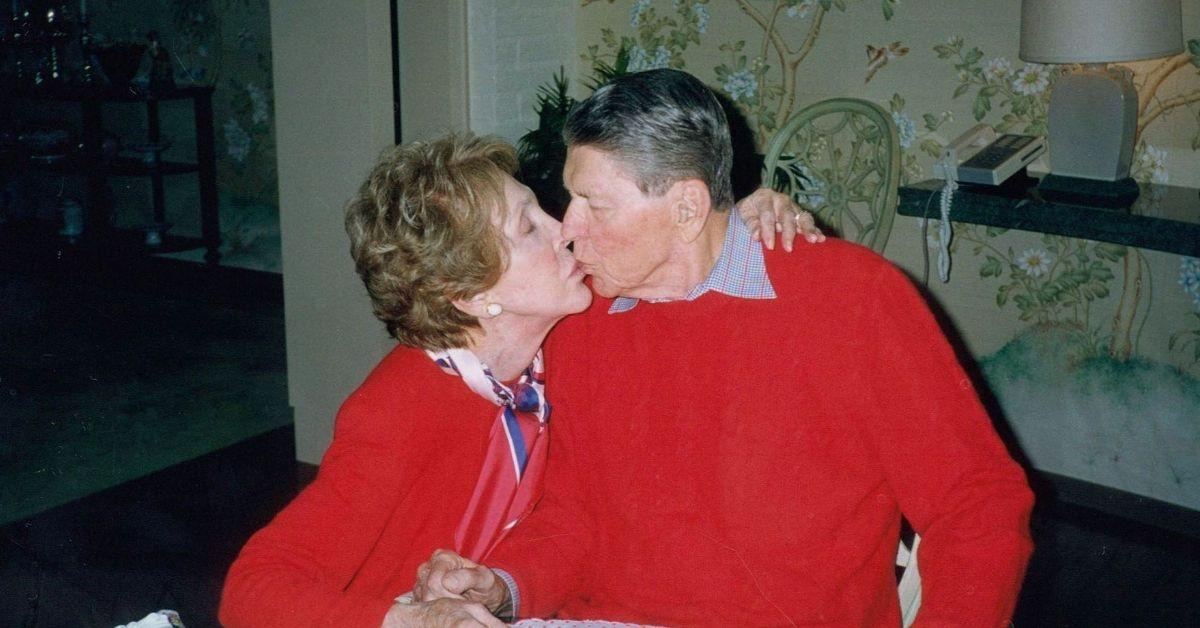 Article continues below advertisement
Abby Shapiro, the sister of right-wing commentator Ben Shapiro, tried to slut-shame Madonna and epically failed.
Once upon a time ago, Ben Shapiro's sister Abby, whose username is @classicallyabby, tried to criticize the seven-time Grammy award-winning icon Madonna for posting a thirst trap at age 63.
Abby tweeted a recent image of the esteemed crooner posing in a bed wearing lingerie. She also attached an old family photo of the very prim and proper First Lady Nancy Reagan with her grandchildren.
"This is Madonna at 63. This is Nancy Reagan at 64. Trashy living vs. Classic living. Which version of yourself do you want to be?" she captioned the post.
Article continues below advertisement
While it was obvious that Abby's intent was to turn the masses against the "Like a Virgin" crooner, her efforts proved futile. User @BonkyGood replied to the tweet with the cold hard truth: "While you're over here slut-shaming Madonna, did you [know] Nancy Reagan was referred to as Hollywood's blowjob queen during her time as an actress? Even her biographer talks about it," he wrote.
Article continues below advertisement
His tweet included a screenshot of an excerpt from a 1998 Village Voice column that referenced the book Nancy Reagan: The Unauthorized Biography by Kitty Kelley, which detailed rumors about the former first lady's sex life. Basically, it noted that Nancy was very generous with giving blowjobs and would perform them in the office as well as in the former MGM backlot.
Article continues below advertisement
So, is Nancy Reagan really a "Throat Goat"?
The former first lady's polished reputation quickly crumbled. Following the news about her frequent blowjobs, Twitter gave the late first lady a brand new title: "Throat Goat."
Article continues below advertisement
But some users were wary of crowning her with such a prestigious honor. "Would Nancy Reagan still be the throat goat by 2021 standards?" user @jdoolsd asked.
User @ThoughtSlime also brought up a valid point: "So sick of people saying Nancy Reagan was the throat goat, we know she gave a lot of blowjobs but we don't know if they were any good."
Other users simply reflected on the absurdity of the conversation and Nancy's unknown first lady duties.
Article continues below advertisement
"Everything I've learned about Nancy Reagan in the last 24 hours has been against my will," tweeted @CocoaMochaCrml. Meanwhile, user @camillard commented on how empowering it was to see Madonna fans take the heat off the pop icon and examine Nancy's sexual debauchery.
Article continues below advertisement
So, was Nancy Reagan as good with her mouth as they say? Well, it's hard to confirm considering she died in 2016 and Ronald Reagan, who likely benefitted from her little hobby, passed away 12 years before her. However, considering it was mentioned in her biography, there's a pretty good chance that there's some truth to it.
But right now, the only thing we can confirm is that Abby Shapiro's tweet, which was meant to throw Madonna under the bus, flopped. At least, we all got a good laugh from it, though!