Nanny Faye Chrisley From 'Chrisley Knows Best' Sure Loves to Gamble
'Chrisley Knows Best's Nanny Faye Chrisley has become a fan-favorite. Her witty and charming personality has won over fans of the show.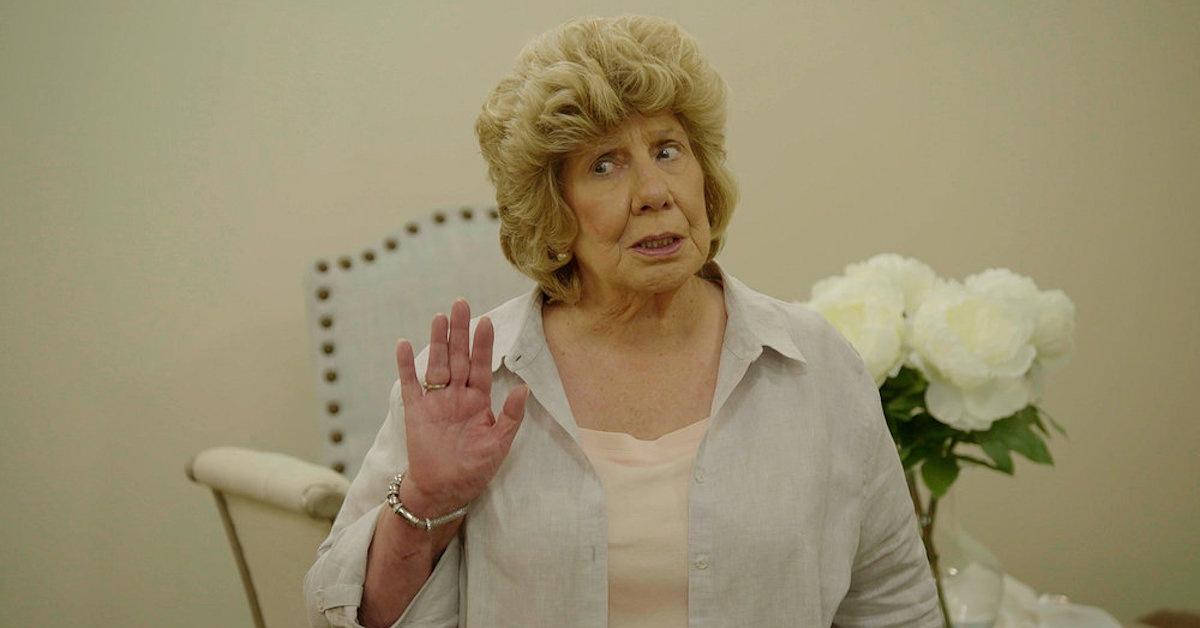 Every family has a matriarch that they can go to for advice and share memorable moments with. And when it comes to the Chrisley clan on Chrisley Knows Best, Nanny Faye Chrisley is the witty and sassy elder that everyone loves.
Article continues below advertisement
And while Nanny Faye has given viewers hearty laughs over the years, it turns out that she is actually one of the best reasons to watch the show. From her beautiful relationship with son Todd Chrisley and her gambling habits to her hilarious dating methods to find a new beau, fans can't get enough of the star. So, it's no surprise that viewers of the show want to learn everything about Nanny Faye.
Nanny Faye from 'Chrisley Knows Best' is no stranger to the casino.
It's easy to expect most grandparents to stay around the house and tend to the children, but Nanny Faye is not your average grandmother. While she has served as a nanny over the years to the Chrisley family, she also has a bit of a wild streak. And her definition of fun is visiting the casino whenever she can.
Article continues below advertisement
In an Instagram post, the star posted a photo of her, Chase, and Savannah. It was captioned, " Love these children," she said. "But I like them more when they go gambling with me."
Article continues below advertisement
And if you're a true Chrisley Knows Best fan, then you know that Nanny Faye will ensure that she walks away from the table with a win under her belt — even if she gets Chase in trouble for it. She has even gone back and forth with Todd about legalizing gambling.
Article continues below advertisement
Not to mention, he also scolded her for removing money from her accounts to pay for her gambling habits. However, her gambling lessons have paid off in many ways and the fans agree.
Nanny Faye's husband passed away two years before they started filming.
While Nanny Faye has proven that she is an independent woman, she does miss having a partner in her life. And since her husband Gene Chrisley passed away from cancer, she has been open to dating.
Article continues below advertisement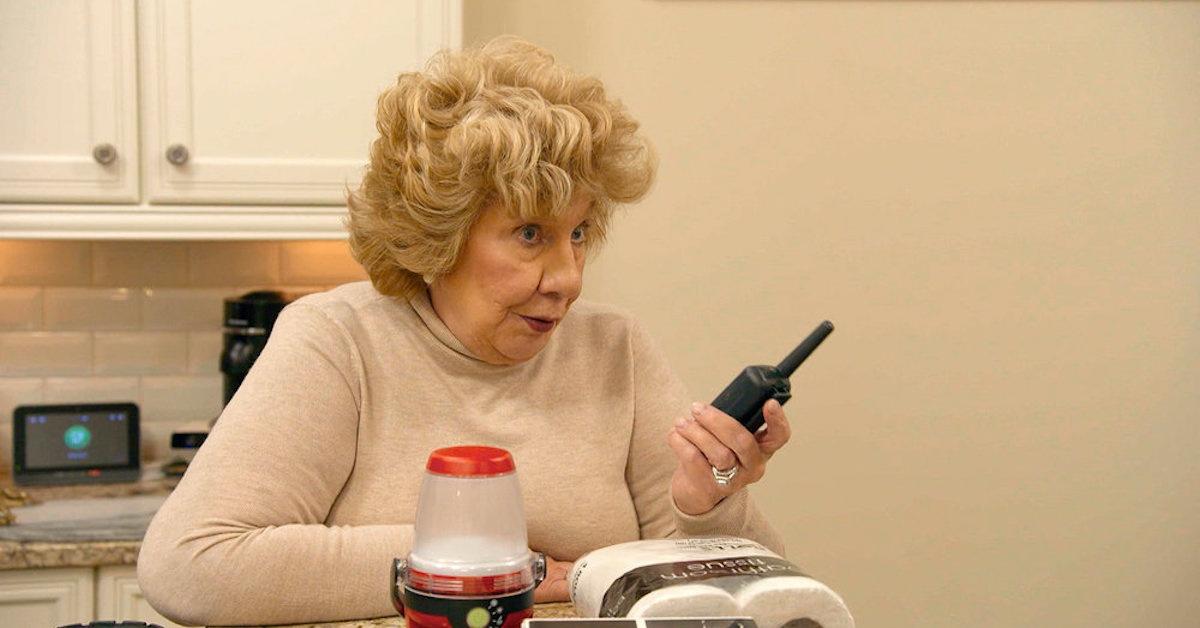 Nanny Faye tried to go on a date with a man on Season 1 but it didn't end up working out. However, she hasn't stopped longing for a partner as she continues to try her luck throughout the show.
Article continues below advertisement
If you remember on Season 8, Nanny Faye was pretty fond of speed dating. And while she did initially show up to support Frances, she was ready to get in on the fun once she saw a man that caught her eye.
"I know this is for Frances, but I'm tempted to get in the action myself if he keeps up with all these compliments," she tells Chase.
Nanny Faye's adorable dog, Miley, has made a few appearances on the show.
One thing about Nanny Faye is that she's a bonafide dog lover. And while she frequently keeps her cute pup Miley close by, she has gotten into arguments with Todd about it.
On Season 6, Nanny Faye and Todd got into a little squabble after she expressed that she couldn't take Miley with her to the hotel. After Julie said that Miley can stay with them while Nanny Faye went to the casino, Todd shut things down. And of course, Nanny Faye had something smart to say.
Article continues below advertisement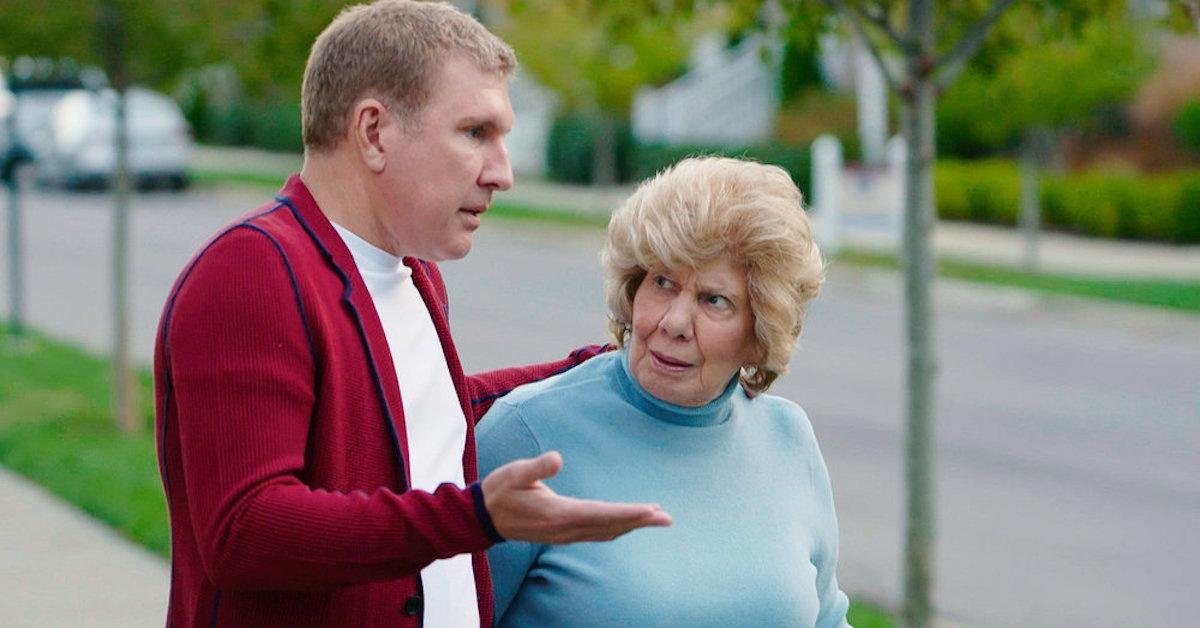 "Don't worry honey, I will never leave her here with that hater," she tells Julie.
Despite Todd not being a fan of Miley, Nanny Faye shows love to her pup every chance she gets. She posted a video of Miley with the captioned, " I love my little Miley." And that she does.
There's no denying that Chrisley Knows Best makes for great reality television. And while wise-cracking Todd always has something funny to say, Nanny Faye is a true gem herself.
Catch new episodes of Chrisley Knows Best Thursdays at 10 p.m. ET on USA Network.