Todd Chrisley Has Faced Multiple Health Crises on 'Chrisley Knows Best'
Todd Chrisley has dealt with multiple health issues both on and off 'Chrisley Knows Best,' including a leg injury, which some fans have questions about.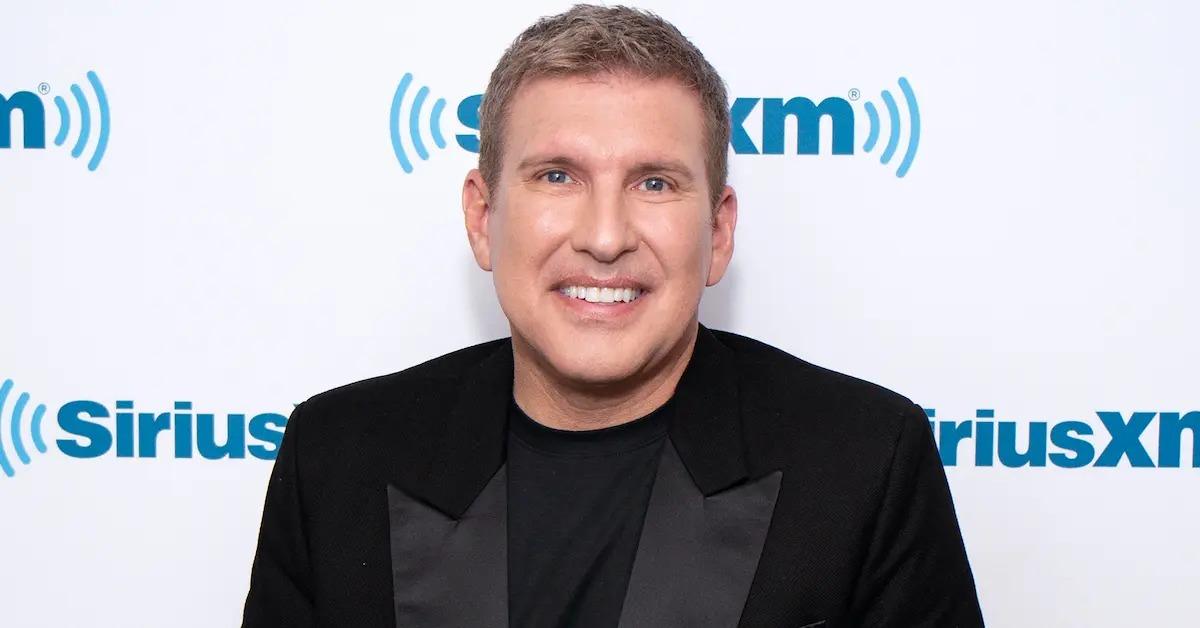 Back in Season 7 of Chrisley Knows Best, Todd Chrisley had a meltdown over his health problems. And, although most seem to be well taken care of, it hasn't stopped him from seeking his mother and wife's sympathy.
At the time, he had been worried about having low testosterone. But since then, there have been other health problems that have led to more serious talks and doctor visits. Luckily, Todd is taking all advice seriously, but he has still managed to joke about it on the show.
Article continues below advertisement
How did Todd Chrisley break his leg?
One thing fans noticed on Chrisley Knows Best was the boot on Todd's leg. It wasn't an actual cast, but it did mean he had to ride around on a motorized scooter, much to his own amusement. He originally broke his leg, which led to a standard cast and crutches.
But the break was so serious he had to undergo surgery and get a steel plate and screws inserted into his leg. As a result, Todd had to endure physical therapy to get his leg functioning properly again.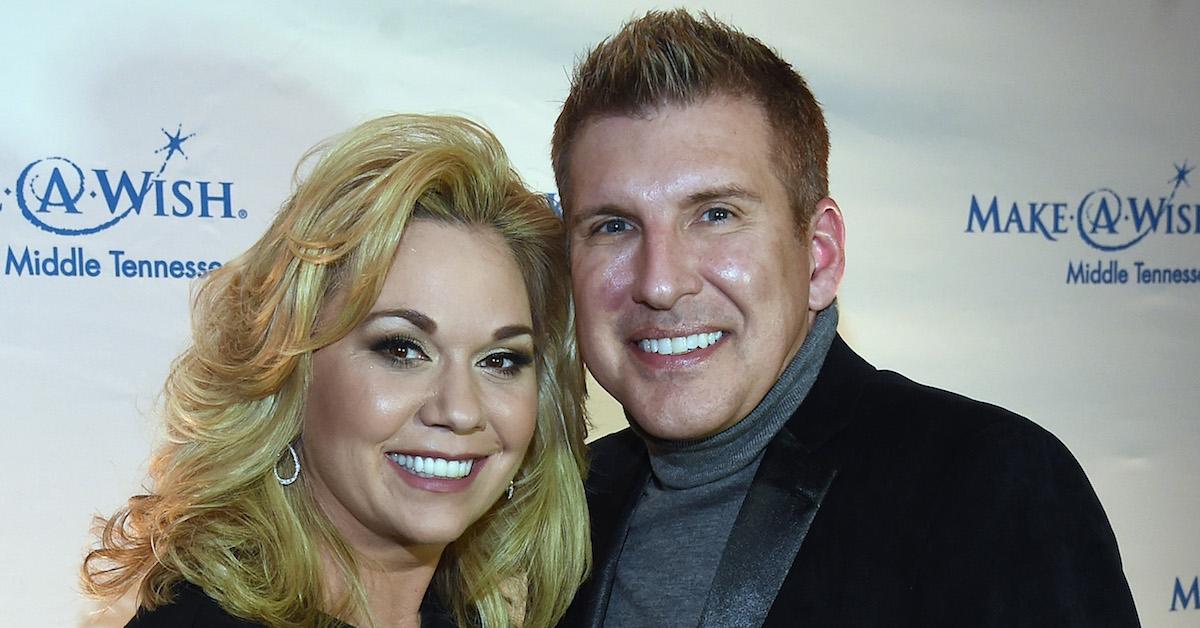 Article continues below advertisement
Todd was instructed to start taking steroids.
In Season 7, although Todd had been informed that he had low testosterone, he joked about still being virile enough for a man of his age.
"When I wake up every morning I still have wood," he said, in the waiting room of a doctor's office. Still, it was just one of many ongoing health issues that Chrisley Knows Best has chronicled for the father of five.
Todd previously suffered from a case of gout.
After complaining about extreme pain in his right foot, the self-made millionaire finally sought professional help.
"When I go to put pressure down on it, it hurts so bad that I really want to cut it off," he shared in a July 2018 episode. "I can't even stand for [Julie] to touch me, and we know there's a problem when that can't happen."
Article continues below advertisement
The doctor quickly determined that Todd's overindulgent lifestyle brought on the attack of gout, which is a form of arthritis. When Todd was asked what kind of fluids he drinks in a day, he responded that he typically starts with two sweet teas from McDonald's followed by three Cokes.
In terms of his vegetable consumption, the grandfather admitted that he eats a lot of "french fries and baked potatoes."
Article continues below advertisement
Though he was in excruciating pain, Todd seemed pleased to hear that the disease is historically associated with royalty.
"Leave it up to me to have a royal disease, because I don't have common diseases," the entrepreneur proudly boasted. Of course, that doesn't really explain his low testosterone, but he can figure that one out on his own.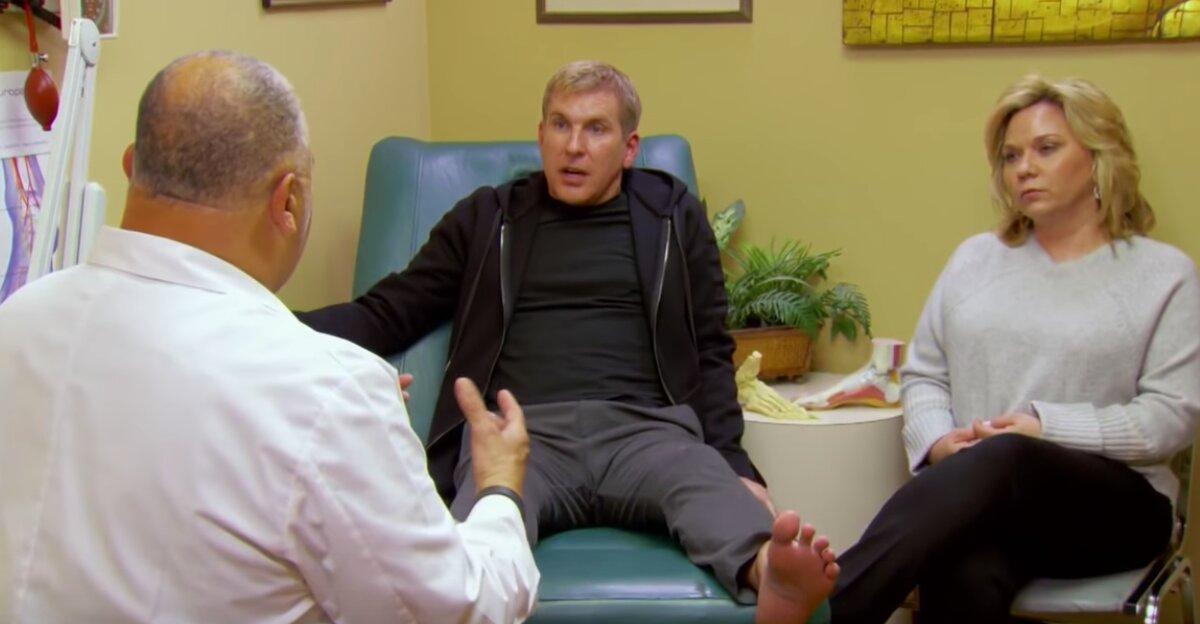 Article continues below advertisement
Todd wasn't as forthcoming about his neck issues.
At the beginning of Season 6, fans noticed that Todd was wearing an unusual amount of turtlenecks and he later revealed the reason behind his unconventional clothing choice.
The self-described fashion guru explained that he had been treated for a burst salivary gland, but some social media followers speculated that Todd had actually undergone plastic surgery on his neck given how little he talked about the procedure.
Todd's handful of health issues, including his broken leg, have become storylines on Chrisley Knows Best, but they are also real-life problems he is working toward correcting with the help of his family and doctors. In the meantime, he isn't above making light of it for the sake of his viewers.
Watch Chrisley Knows Best on Thursdays at 10 p.m. ET on USA.