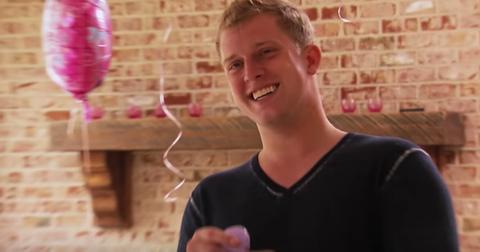 Todd Chrisley's Son Kyle Is Arrested Again as His Half-Siblings Star in Their Own Spinoff
By Allison Cacich
If you've watched Chrisley Knows Best since the beginning, you might remember Todd Chrisley's eldest son, Kyle, from Season 1. Though the young father struggled with addiction, he was trying to turn his life around for daughter Chloe when the series first started in 2014.
Unfortunately, the 27-year-old's path has since been littered with domestic violence allegations and drug use. Scroll down for an overview of what happened to Kyle following his estrangement from Todd.
Kyle Chrisley was arrested in early May.
The former reality star was charged with felony possession of methamphetamine after police discovered a pouch of meth hidden in his car. The Georgia native was initially pulled over by cops in Oklahoma for a broken taillight, but a search of his vehicle uncovered the drugs, which had been stashed away in a cup.