Chloe Chrisley's Mom, Angela Johnson, Says She's in the Process of Filing for Custody
Devout viewers of Chrisley Knows Best are likely familiar with Todd and Julie Chrisley's 10-year-old granddaughter, Chloe Chrisley. The youngster has been a fixture on the family's television show for some years now, but everything is changing now that her grandparents are going to be incarcerated.
Article continues below advertisement
That's right: Todd and Julie are headed to some serious time behind bars, with Todd facing 12 years and Julie facing seven years. That begs the question: Who will have custody of Chloe now that her famous relatives are prisoners? Keep reading to find out.
Article continues below advertisement
Why was Todd given custody of his granddaughter, Chloe?  
Chloe is the daughter of Todd Chrisley's son, Kyle, and Kyle's ex, Angela Johnson. The couple welcomed the baby girl in 2012 — but Kyle struggled for years with drug addiction. "Kyle is bipolar and normally, people that are bipolar, they seek out a way to self-medicate, which is what Kyle has done since he's been young," Todd told E! News in 2014.
His ex-girlfriend also accused Kyle of abuse during her pregnancy. "He grabbed me and choked me when I was pregnant," she told Life & Style at the time. "There was a time when he got mad at me and came at me with a knife while I was holding Chloe. He was talking about stabbing me, then threw a bottle of pills and hit me and Chloe right in the face with them."
Article continues below advertisement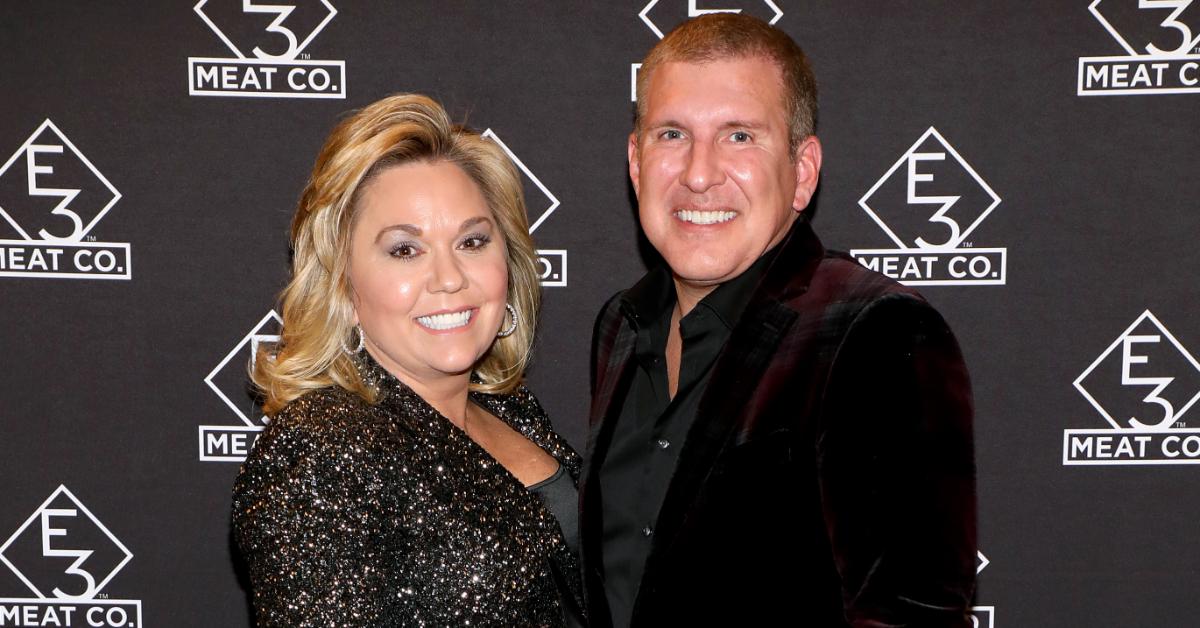 Kyle was arrested and charged with assault one year after his daughter's birth — giving shared custody to Todd and her mother, Angela. However, in 2016, Angela was arrested for allegedly claiming Chloe as a dependent to defraud Medicaid and food stamps, which granted Todd full custody of his granddaughter.
Article continues below advertisement
Now that Todd and Julie are being incarcerated, who gets custody of Chloe?
With the life-altering decision being handed down to Todd and Julie for tax evasion, the new question in the Chrisley world is who will be given custody of Chloe now. Savannah Chrisley seemingly cleared it all up on YouTube right after the judge handed down her parents' verdicts.
Article continues below advertisement
Indeed, the youngster's custody may very well be remanded to Savannah. Savannah shared with fans that she might end up becoming the parental figure in both Chloe and Grayson Chrisley's lives. Granted, Grayson is much older than Chloe, but only time will tell if the law decides that to be the proper solution.
Article continues below advertisement
For the most part, Chloe's biologically mother, Angela, has been keeping a very low profile on social media. She last shared a photo with her daughter in 2016 — but her Twitter bio reveals how she feels about Chloe. "I have a beautiful baby girl who I will do anything for and love dearly," it reads.
However, Angela spoke with TMZ in December 2022, hinting that Savannah taking over custody of Chloe may not be cut and dry. She told the publication: "As of right now, I haven't filed any legal papers but I am in the process of getting some legal papers filed so I can go back to court and get Chloe back home."
Article continues below advertisement
Except, Todd and Julie not only have custody of Chloe, they legally adopted her.
"I handled the formal adoption of Chloe by Todd and Julie Chrisley," Jessica Doyle, a family law attorney, told People. "Angela Johnson's parental rights were terminated when she voluntarily surrendered her parental rights to Todd and Julie Chrisley on March 24, 2017. She has had no contact with the minor child since 2015."
It looks like Chrisley Knows Best fans will have to wait and see what happens for sure once Todd and Julie start serving their time.