'Chrisley Knows Best' Fans Want to Know: Where Is Chloe in the Latest Season?
'Chrisley Knows Best' fans know that Todd and Julie have full custody of Chloe, but where is she in the show's most recent season?
Reality TV is great for when you want to watch drama unfold with familiar sound cues while believing that the folks on your screen are actually engaging in real-life squabbles and not some manufactured soap opera.
And while there's some debate as to whether or not Chrisley Knows Best is scripted, Todd Chrisley, the series' paternal figure, maintains that it's real. But if that's the case, will they ever address what happened to Chloe on the show?
Article continues below advertisement
What happened to Chloe on 'Chrisley Knows Best?'
Todd's son, Kyle, had Chloe with Angela Johnson and the two were reportedly unable to take care of the child together, which meant the Chrisley family initially had joint custody of Chloe. That was until 2016, when Angela was arrested after being charged with Medicaid and food stamp fraud after citing Chloe as a dependent. This granted Todd and Julie full custody of their granddaughter.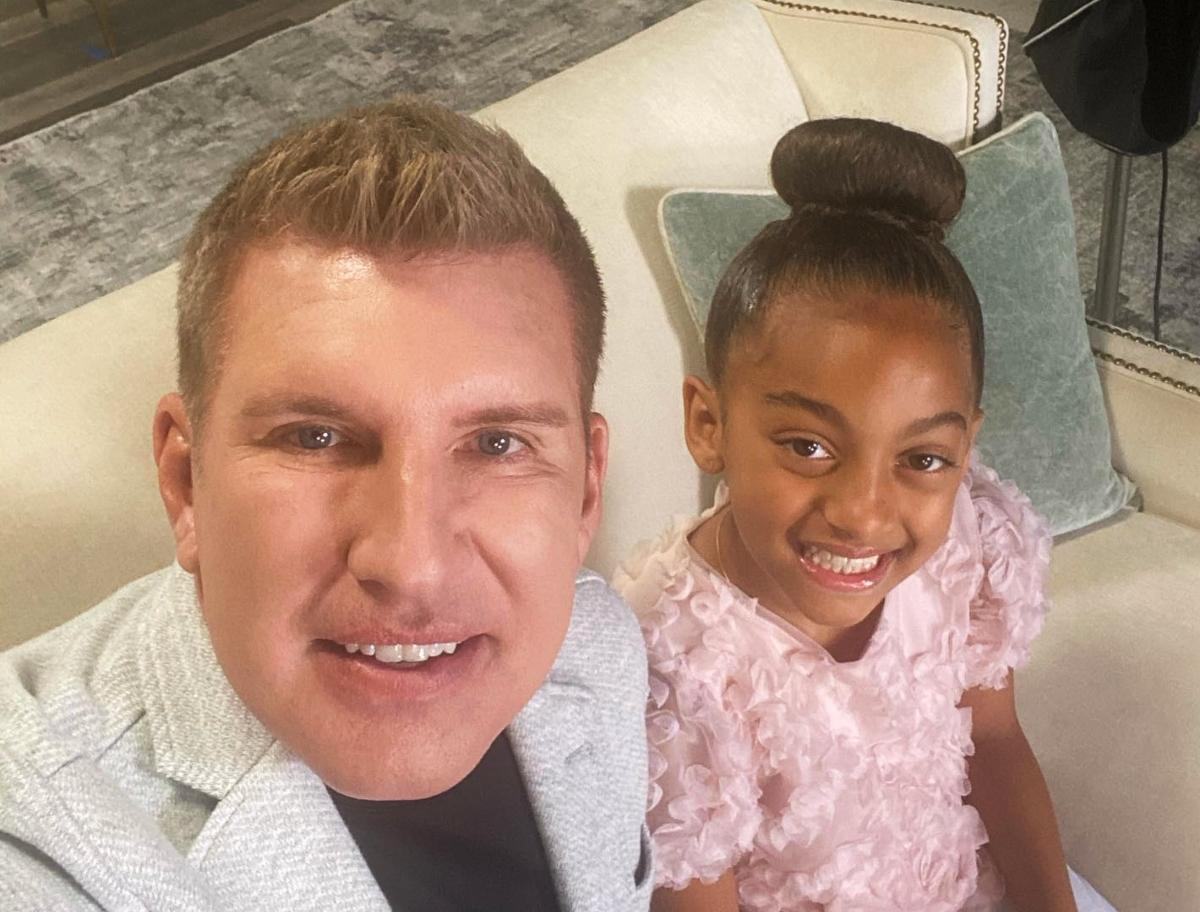 Chloe has since become a beloved personality on the show, but she's been mysteriously absent from the second half of the current ninth season and fans are wondering where she is.
Article continues below advertisement
The reason for Chloe's absence seems to primarily be rooted in the mire of legal drama that the Chrisleys have found themselves in: Todd and Julie were indicted on federal tax fraud charges.
The pair allegedly submitted falsified paperwork (credit report and bank statements) so they could rent a home in California. The couple was also found guilty of funneling their money through a film production business in order to skirt paying their taxes.
They were ultimately found guilty of conspiracy, tax evasion, and 12 different counts of bank and wire fraud, earning them a maximum prison sentence of 30 years. Sentencing is scheduled for Oct. 6, 2022, until which time, the Chrisleys are under house arrest.
Article continues below advertisement
Despite all of the drama, Chrisley Knows Best has been greenlit for more episodes and it seems like USA plans on keeping the show on air for now. However, seeing as how the Chrisley's have been convicted, it makes sense that 9-year-old Chloe might no longer be under their care.
Who has custody of Chloe from 'Chrisley Knows Best' now?
The last photo of Chloe posted to Todd's Instagram account was all the way back in November of 2021. At the same time, Todd's son, Kyle, also posted a photo with Chloe, prompting fans to think that she may have been reunited with her biological father.
Fans of the show expressed their worry for both Chloe and Todd and Julie's 16-year-old son Grayson, wondering what would happen to them if the Chrisleys go to jail.
Article continues below advertisement
"If both Todd and Julie go to prison for tax evasion and fraud, the older kids will have to step up for Chloe and Grayson, who need solid role models!" one user penned.
Another wrote: "As much as I love the Chrisley family and their show, I am truly worried about Chloe and Grayson."
New episodes of Chrisley Knows Best air on Thursdays on USA. You can catch up or rewatch old seasons streaming on Peacock.