Here's the Real Reason Why the Chrisley Family Moved Into a New Home in Nashville
Get the details on why Todd Chrisley and his family decided to move out of their original Nashville home — plus what Todd Chrisley really does for a living.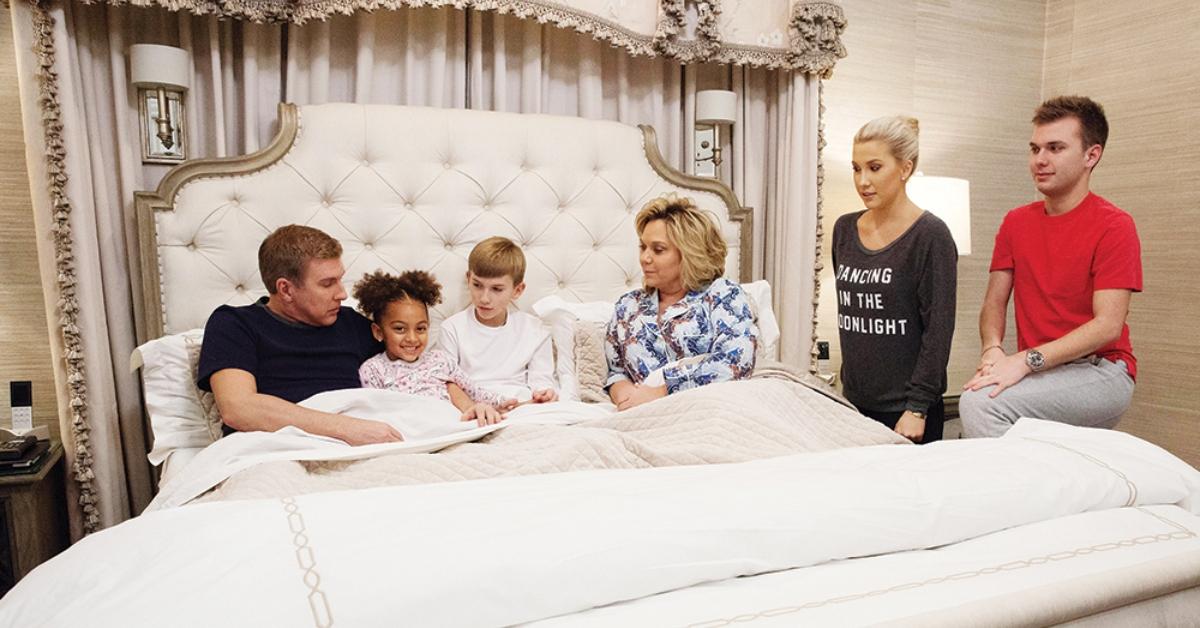 The Chrisley family is known for their lavish and luxurious lifestyle. Patriarch Todd Chrisley loves his over-the-top life, and fans certainly can't get enough of his southern family. With a big family, comes an even larger home and if you've been watching the latest season of Chrisley Knows Best, you'll know that the group moved.
Article continues below advertisement
The reality TV family have decided to leave their Belle Meade home and upgrade their living quarters to a new residency in Nashville. The 11,000-square-foot home in Brentwood boasts six bedrooms and nine bathrooms, and sold for a staggering $3.4 million.
So, why did the Chrisleys decide to move to Nashville?
According to the Tennessean, Todd and his family decided to make the move to a more secluded neighborhood because of all of the tourists who have been reportedly visiting their property.
Article continues below advertisement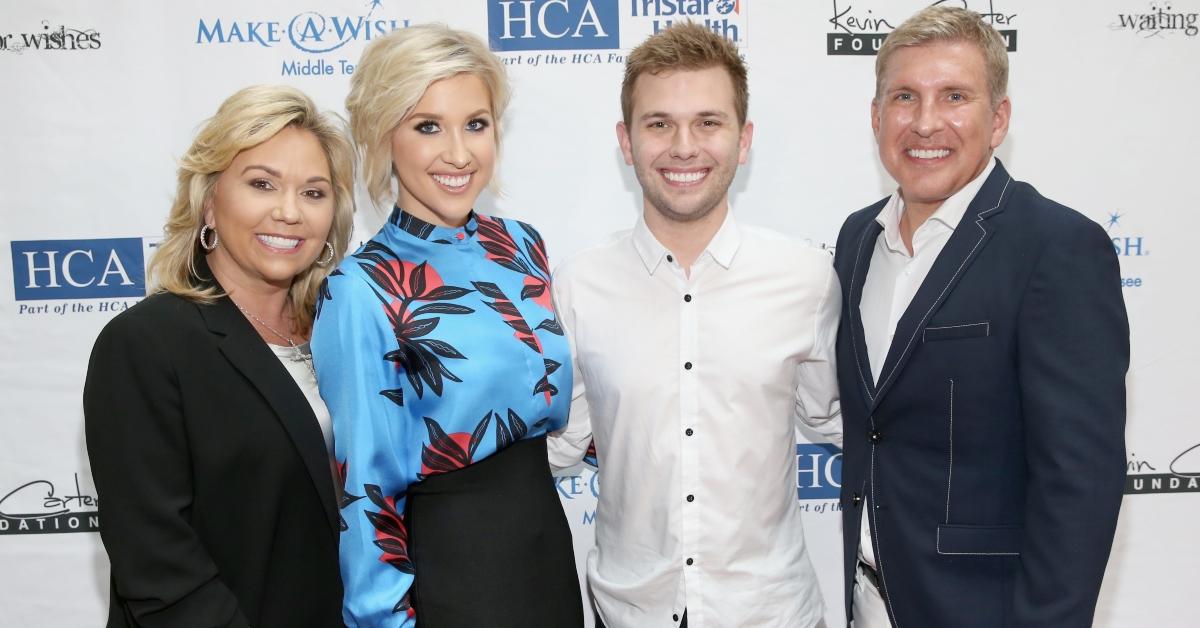 "Security has become a big issue," Todd previously said. Now, the family resides in the exclusive neighborhood of Brentwood. Complete with a pool, game room, home theater, and basketball court, the mansion certainly fits the Chrisleys' lifestyle.
Article continues below advertisement
How many kids do the Chrisley's have?
The 50-year-old reality star and his wife Julie have three kids: Grayson, Savannah, and Chase, the latter two have their own spinoff, which take the young adults to the West Coast. Todd also has two children — Lindsie and Kyle — with his first-wife Teresa Terry. Todd also has custody of Kyle's daughter, Chloe, so it's safe to say there is never a quiet moment in the Chrisley household.
Last month, Todd's oldest son Kyle was arrested in Oklahoma after cops found methamphetamine in his car, but the D.A. has decided not to press charges. According to TMZ, the drug charge was dropped against the reality star's son because he faces a more serious charge in Georgia. The outlet reported that Kyle allegedly threatened to kill his wife.
Article continues below advertisement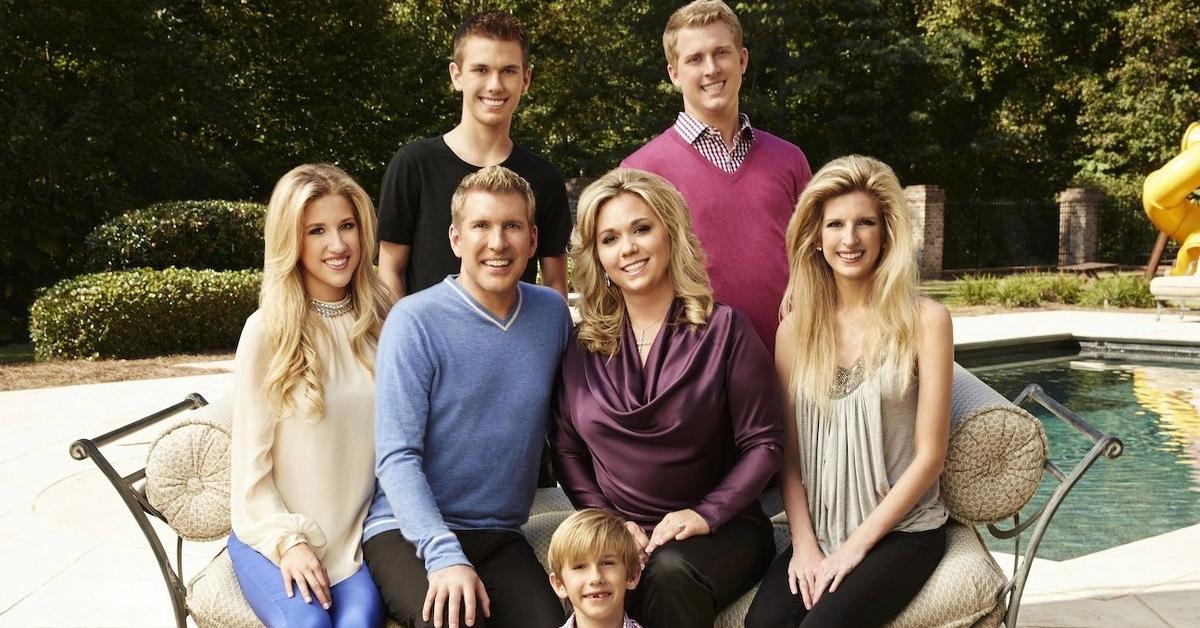 Savannah and Chase have decided to pursue their own careers and fly the nest and are hoping to spread their wings in the big city of Los Angeles. Quickly, the siblings soon learn that being an adult is tough, and having Todd as your father always keeping a watchful eye may prove to be too much for this reality stars to handle.
Article continues below advertisement
The pair decide that L.A. is not the right fit for them at the moment and have decided to move back to Nashville. "I am so relieved I can work from Nashville," she said. "I can build my brand at home with my friends and my family."
Adding: "I love L.A. but Nashville is home, so if I can work from there and travel, then no problem."
In the most recent episode of Chrisley Knows Best, Todd realizes that his youngest kid, Grayson, 12, has entered the world of adolescence and is keeping a secret from him. Finally, he lets it slip to his dad that he has a girlfriend. "I'm glad that you told me," the TV dad responded. "I was starting to feel like I wasn't cool or I was too old."
Article continues below advertisement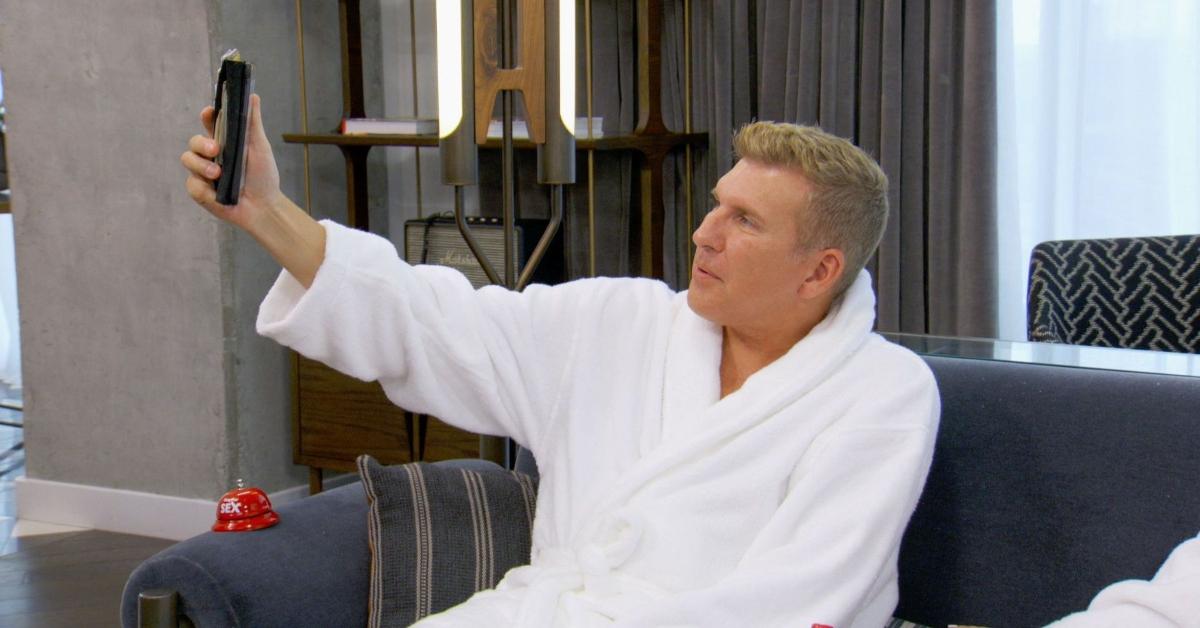 What does Todd Chrisley do for a living?
For someone that shops more than Carrie Bradshaw at a shoe sale, Todd has to be raking in the dough to provide for his family … and extensive wardrobe. Right?! As the breadwinner of the group, the reality star dad amassed his fortune by going into the real estate business.
Article continues below advertisement
However, Todd was worth an estimated $5 million and was forced to file for bankruptcy in 2012. In the red, his wife reportedly lent him at least $4 million. "She is well-off," his attorney, Robert Furr, revealed in 2014. "She has her own money. This is money that she lent him over the years for his business. It's as simple as that."
Now, with a hit TV series (two if you count his kids' show), his own partnerships and business dealings, plus that of his reality TV family, it's probably safe to say they bounced back from the negative.
Catch new episodes of Chrisley Knows Best on Tuesdays at 10 p.m. ET on USA Network.