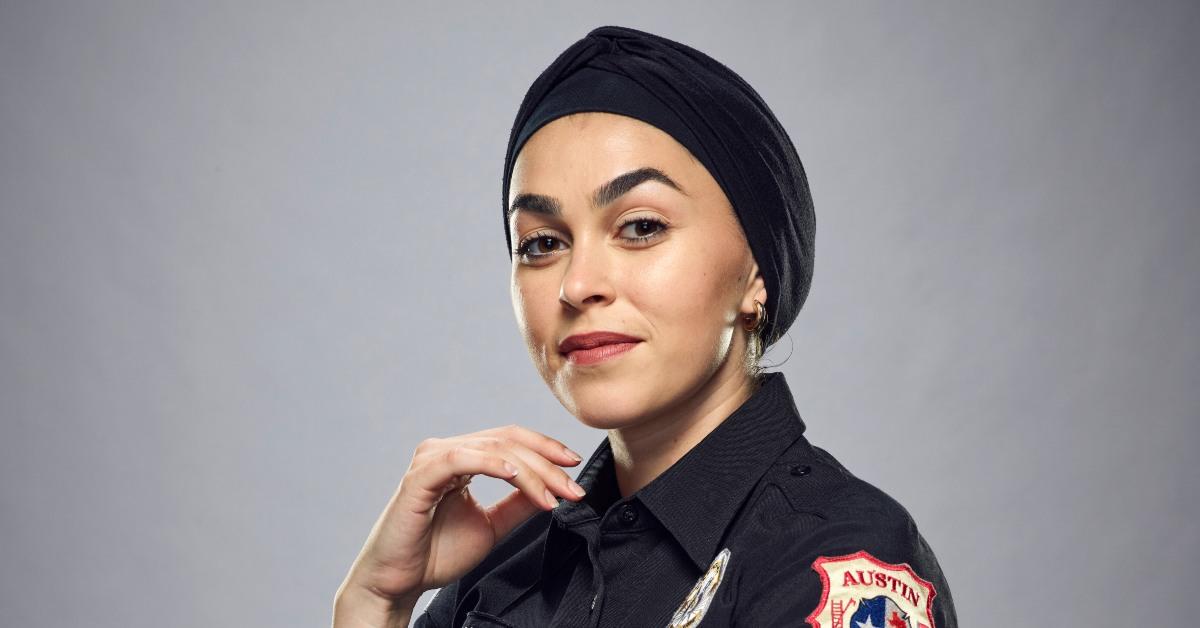 Wait — Is Natacha Karam Leaving '9-1-1: Lone Star'?
Spoiler alert: This article contains spoilers for 9-1-1: Lone Star Season 4, Episode 5.
It was love at first sight when Natacha Karam as Marjan Marwani graced our television screens in 9-1-1: Lone Star. We immediately were drawn to this feisty, fierce, and rebellious woman.
But even more importantly, Natacha as Marjan has been able to not only break down stereotypes but also give representation to a community and we are here for it.
Article continues below advertisement
Naturally, every time there's a rumor that Natacha is leaving 9-1-1: Lone Star, we immediately panic. Last season, it wasn't clear if she was coming back after Marjan got into a car accident during a blizzard. And now, there's another rumor that Natacha won't be back for the rest of Season 4.
Obviously, we hope this isn't true, but let's investigate, shall we?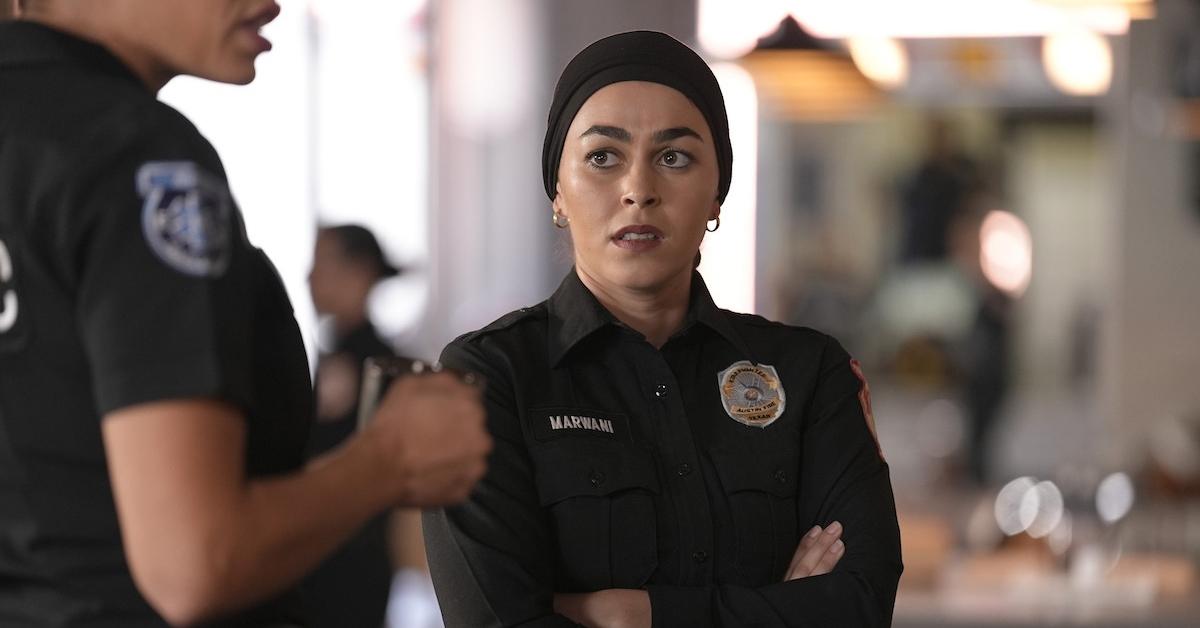 Article continues below advertisement
Is Natacha Karam leaving '9-1-1: Lone Star'?
Brace yourselves, 9-1-1: Lone Star fans! It appears that the news of Natacha Karam leaving the series is somewhat true.
On the Feb. 21 episode (Season 4, Episode 5), viewers watched as Marjan apologized to a couple for previously calling the wife "crazy" for refusing to leave the home that appeared to be a death trap. If you remember, the season premiere showed a guy trying to steal a house with his wife still inside.
Interestingly, the couple returned and demanded an apology, which Marjan honored. However, things went left when the couple decided that they wanted financial compensation for their troubles. The pair demanded that Marjan link her millions of followers to a GoFundMe page.
Marjan decided not to take the bait and instead exposed the couple for trying to manipulate and exploit her — and then resigned from her job.
Article continues below advertisement
However, that doesn't mean that Marjan will completely be out of the picture entirely. In an interview with TVLine, Natacha shares that she may be gone for a bit but fans will see her again.
Article continues below advertisement
"This is the last we'll see of Marjan for a while," Natacha told the outlet. "It's not going to be, like, oh she's back in the next episode. She's getting out of town, leaving the state. When you do finally see her, it'll be to go on the journey that she's on. The audience will get to follow her on Route 66, living her own life without the firehouse, doing her soul searching. Things will arise on the road to keep her busy."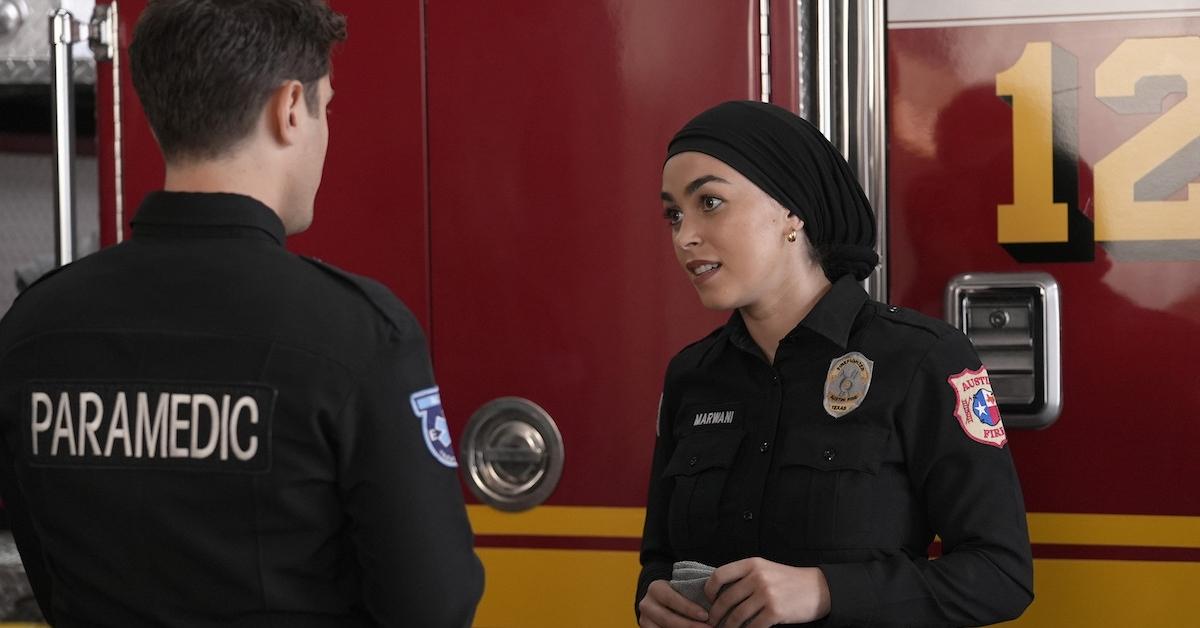 Article continues below advertisement
Additionally, Natacha shared that, like fans, she was surprised that the couple made a return.
"I didn't know exactly how they were going to come back, but when I said that line into my radio [about her being crazy], the director asked me to do it again louder for everyone to hear, so that was my hint," Natacha added.
So, while it will be a bit painful not to see Marjan with the team for awhile, fans should be happy to know that Marjan will make her return.
Article continues below advertisement
In December 2021, Natacha Karam spoke about the importance of Marjan Marwan.
Everyone knows that representation is key. This allows impressionable children as well as adults to see themselves on the screen with the message that they too can make their dreams a reality.
In a December 2021 interview with Hello!, Natacha recognized the importance of her character and people being able to see themselves.
Article continues below advertisement
"One of the things I wanted to make clear was that this is one individual woman on her journey," she told the magazine. "In all storytelling across the board, specificity is where we see ourselves, so it is in the details we see ourselves accurately represented and it is important for people to see themselves. And I think that is what makes characters whole and human and dynamic, when you bother to fill in the details."
It's safe to say that Natacha will continue portraying Marjan as long as she can. Plus, Natacha is still promoting the show on her Instagram account, so we can say without a shadow of a doubt that she'll make her return.
Make sure to catch 9-1-1: Lone Star on Tuesdays at 8 p.m. EST on Fox.