Will D.B. Woodside's Trevor and Gina Torres' Tommy End up Together on '9-1-1: Lone Star'?
D.B. Woodside on '9-1-1: D.B. Woodside on '9-1-1: Lone Star': Tommy has a new love interest, and he's played by someone Gina Torres knows.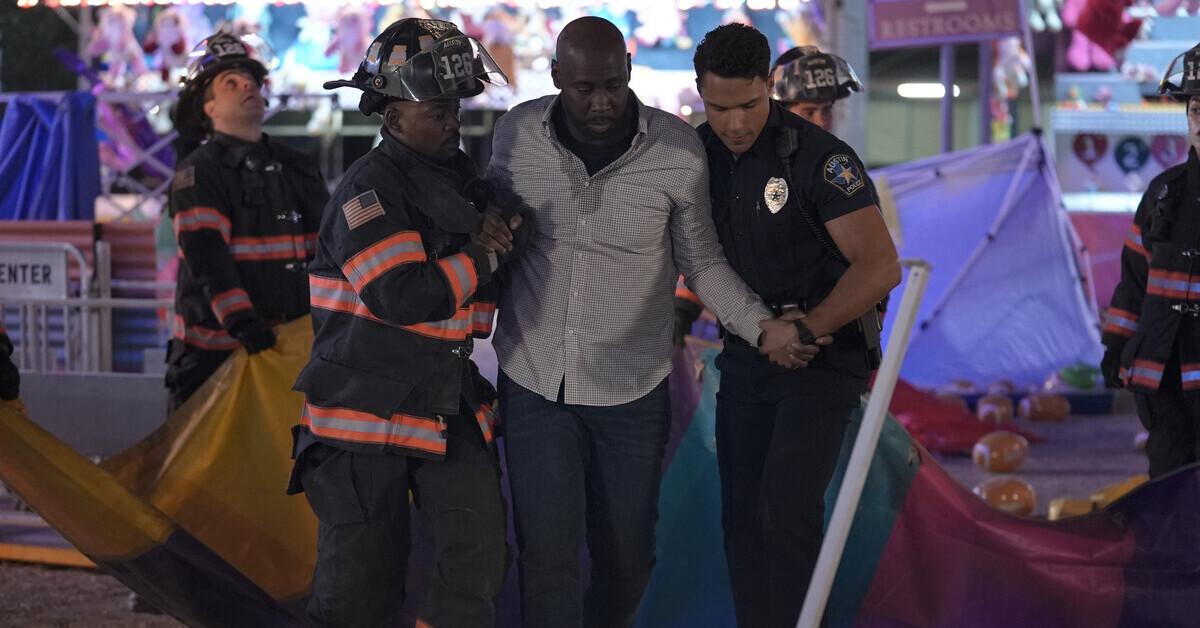 It isn't a spoiler to say that Fox's 9-1-1: Lone Star started Season 4 off in a massive way — because viewers know that Ryan Murphy and Brad Falchuk's first responder drama always does things as big as possible. However, the biggest news in the Jan. 24 season premiere wasn't the massive disaster that the 126 had to deal with. It was an amazing bit of casting news!
Article continues below advertisement
After some early cancellation fears, 9-1-1: Lone Star returned with some new characters to keep things interesting. One of those new faces is a guy named Trevor who crossed paths with Tommy Vega during the Season 4 premiere.
How Trevor came into the picture was as creative as this show usually is (and more on that later), but it's who's playing him that viewers were truly fascinated by. Here's what we know about D.B. Woodside.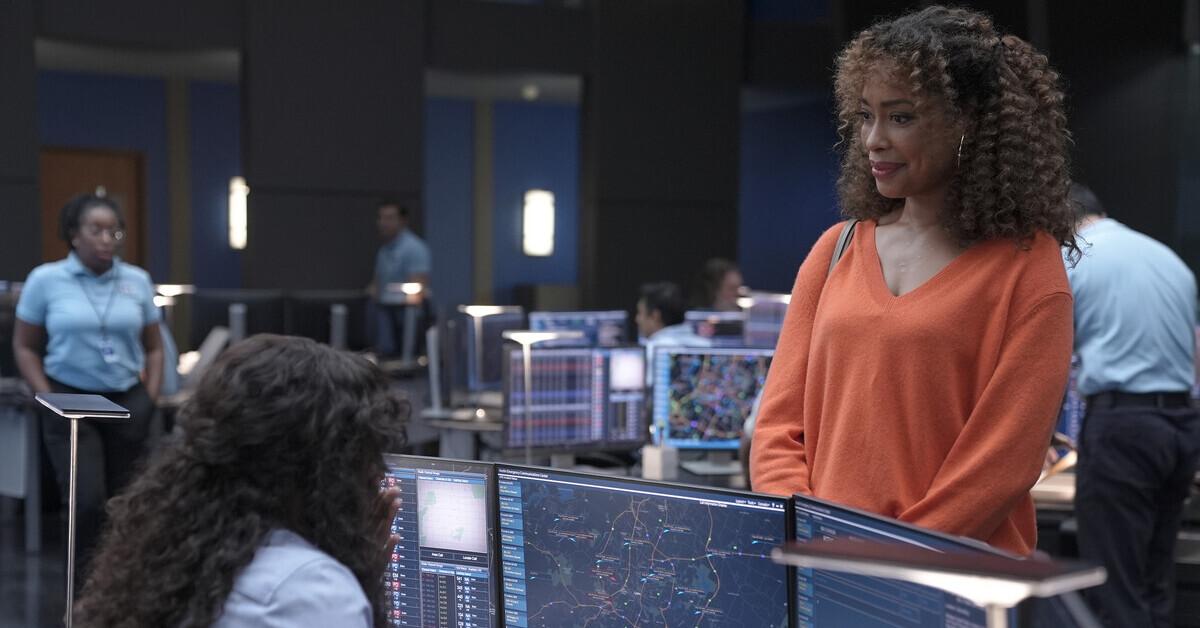 Article continues below advertisement
Trevor on '9-1-1: Lone Star' is played by D.B. Woodside, who acted opposite Gina Torres in 'Suits.'
The 9-1-1: Lone Star Season 4 premiere, "The New Hotness," made it pretty clear that sparks were going to fly. That's particularly true for Tommy when she met Trevor, portrayed by one of actor Gina Torres' most frequent co-stars.
D.B. Woodside first appeared opposite Torres in the unsold pilot, The Law and Mr. Lee, two decades ago! However, audiences will remember them better for their romantic arc on the U.S. hit series Suits.
Woodside's Suits character Jeff Malone struck up a romance with Torres' managing partner Jessica Pearson in Season 4, and she hired him away from the SEC. However, the two broke up later on after Jeff realized that Jessica had lied to him and he left the firm afterward.
Despite that, Woodside was a presence in Seasons 5–7 as well. He was part of Torres' exit from Suits, as Jessica was said to have left New York and moved to Chicago in part to rekindle her romance with Jeff.
Article continues below advertisement
Woodside then recurred in Torres' Suits spinoff, simply called Pearson, which followed Jessica's challenges in the world of Chicago law and politics. That series lasted just one season.
The duo also appeared on another Fox series much earlier in their careers: in Season 3 of 24, Torres' character Julia Milliken was revealed to have had an affair with Woodside's Wayne Palmer.
Their 9-1-1: Lone Star storyline, though, is the actors' weirdest one yet.
Article continues below advertisement
D.B. Woodside is also beloved by TV fans for his role as Amenadiel in 'Lucifer.'
Woodside has an insane introduction on 9-1-1: Lone Star. He calls 9-1-1 to report that it's literally raining frogs at a county fair, as readers can see from the video clip above. Naturally, things only get worse from there.
But as TVLine reports, Trevor is described as an "attractive single father," which might make up for the total mess Tommy's love life was in Season 3.
Frogs falling from the sky would be nothing new for Woodside's other fan-favorite character, though. After Suits, he starred in the incredibly popular series Lucifer, which originally aired on Fox before being picked up for Netflix for several additional seasons.
Woodside played Amenadiel, the angelic brother to Tom Ellis' title character. He originally served as the stoic force to contrast all of the more bizarre and comedic happenings on the show, but Amenadiel loosened up later on.
Article continues below advertisement
Now in 9-1-1: Lone Star, Woodside is literally in the middle of the chaos. And viewers are much better for it, since they get to watch him share the screen with Torres again.
Article continues below advertisement
Will Trevor and Tommy end up together in '9-1-1: Lone Star'?
It definitely looks like there's hope for Trevor and Tommy in the long run. "I think she is open to possibilities. I don't think she's put a name to it," Gina Torres, who plays Tommy, told TV Insider of her character.
If you need more proof that Tommy and Trevor could be getting serious, you needn't look too far. In Season 4, Episode 2, Tommy and Trevor even shared a kiss despite the fact that she was initially hesitant about getting romantically involved with a pastor.
Tim Minear, 9-1-1: Lone Star co-creator, seems optimistic about their chances. "I wanted to give her somebody that felt like that that was a compliment to all her terrific qualities," Tim told Entertainment Weekly of Tommy.
He continued: "And when you think back on the relationship that Tommy had with Charles, it was sort of idyllic. So I kind of wanted to go down that road a little bit again, which is why we devised this character of Trevor. The idea of dating the new pastor who is a single dad just felt unbelievably wholesome to me."
9-1-1: Lone Star airs on Tuesdays at 8 p.m. ET on Fox.