YouTuber Natalia Taylor Fakes a Trip to Bali by Staging Instagram Photos at IKEA
YouTuber Natalia Taylor reveals that she tricked her Instagram followers into thinking she went on a vacation to Bali, but really took photos at IKEA.
"Don't believe everything you see on the 'Gram"...
It's easy to admit that most people get caught up in stalking social media influencers' profiles and wishing that you too were #LivingYourBestLife either on a tropical getaway or an expensive retreat. But, as YouTuber Natalia Taylor shared with her followers, sometimes, it's all fake!
Article continues below advertisement
Yes, aside from using Photoshop to change a person's features, Natalia explains that there have been influencers who have lied about their whereabouts using the Adobe tool or just simply stealing someone else's pictures to make it look like they're traveling the world. And, Natalia proved just how easy it is to trick followers into thinking she embarked on a luxurious destination.
In a new video titled "I FAKED a vacation at IKEA," the influencer takes her followers behind the scenes of how she staged Instagram photos to look as though she was in Bali. But, she was actually just at her local furniture warehouse.
Article continues below advertisement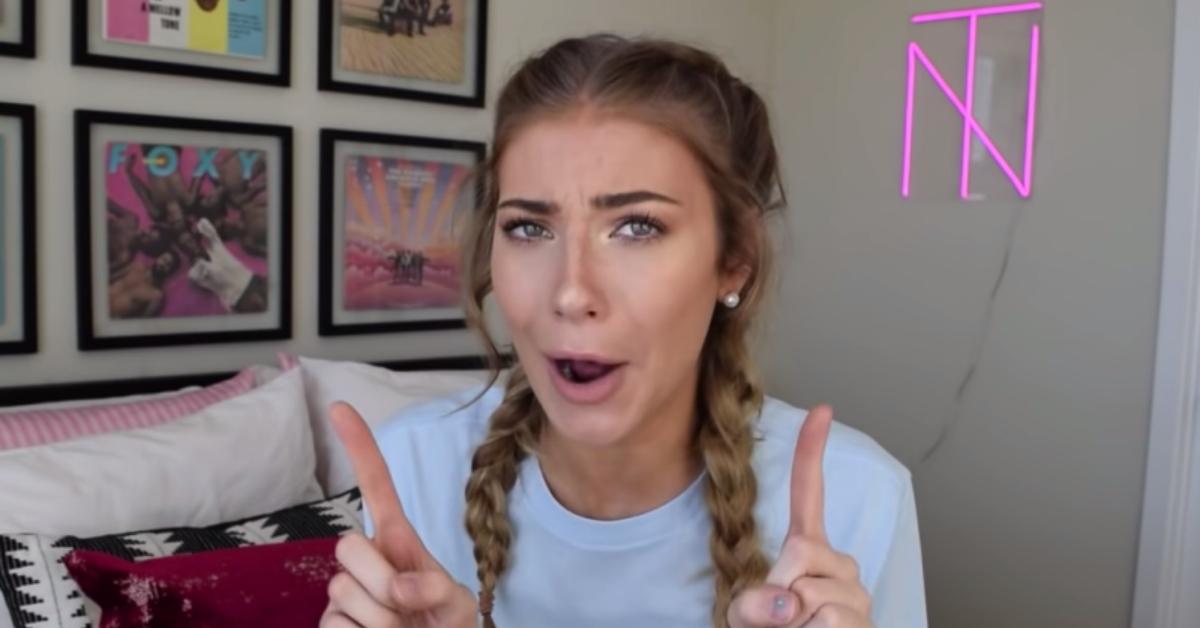 YouTuber Natalia Taylor fakes vacation to Bali using IKEA showrooms.
In early February, Natalia posted gorgeous snaps on her Instagram, tagging the location as Bali, Indonesia. "Where should I travel to next?," she captioned one of the pics while donning a bathrobe. However, much to her 300,000 followers dismay, she was not in Bali. The social media influencer was actually at the IKEA down the street from her home.
Article continues below advertisement
In the YouTube video, Natalia vlogs the whole experience about how she shot her Instagram photos in IKEA. After she was done shooting, she had her photographer Photoshop a few images, but told her to leave a few IKEA tags in a few pics as little Easter eggs.
Article continues below advertisement
Natalia goes on to explain that she uploaded Instagram stories, such as landing in the Bali airport, which she took from someone else's story and used it as her own. "The point of this video is to show how easy it is to trick people into thinking you're someone you're not," she says in her vlog.
After uploading a series of snaps, the influencer revealed that no one questioned the authenticity of the photos.
"I believe influencers have a responsibility to show full transparency at all times," Natalia explained to People magazine about why she decided to conduct this social media experiment. "Because this is not always the case, we all need a reminder that not everything you see online is accurate."
Article continues below advertisement
She added: "Most people have been able to see the deeper point beneath the humor — we take social media too seriously. And we shouldn't believe everything on it."
Even IKEA responded to the well-thought-out prank!
Article continues below advertisement
A spokesperson issued a statement (via People): "At IKEA, we encourage creativity and love to see our customers engaging with the iconic room settings we feature in our stores. One of things that makes IKEA so unique are the many different reasons customers come to visit – from craving a Swedish meatball or planning a kitchen makeover to taking engagement photos, and even, pretending to be on a dream vacation."
Additionally, "No matter the reason, we're happy to provide an inspiring destination for our fans IRL and on 'the gram."
Well, we wouldn't be surprised if this fake photoshoot vacation becomes a new viral Instagram challenge.