Before 'The Kardashians,' Natalie Halcro Had Her Own Reality Show
Natalie Halcro, who is an influencer, model, reality star, and friend of Kim Kardashian, gave birth to a daughter named Dove in early 2020. Details.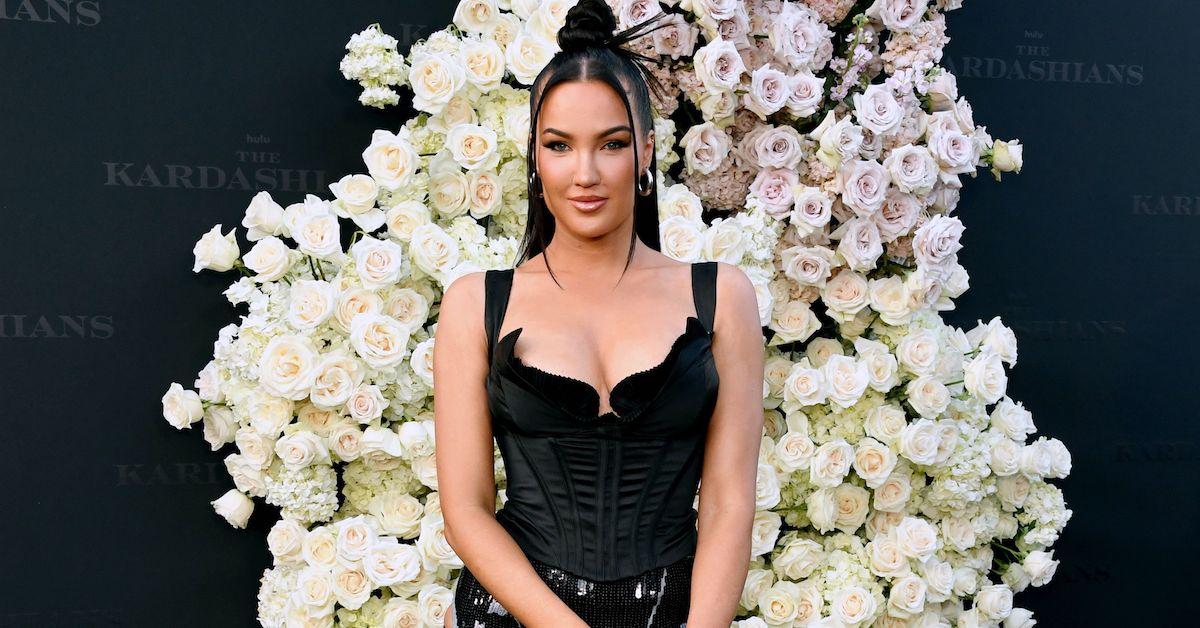 If you regularly tuned in to Keeping Up with the Kardashians during its 20-season run, or you've been an avid follower of Kim Kardashian's Instagram feed, then you've likely seen Natalie "Nat" Halcro before.
Natalie is an influencer and a reality star with more than 4.6 million followers on Instagram, and she often shows love and support for Kim in the comments section.
Article continues below advertisement
Natalie and her cousin, Olivia "Liv" Pierson most recently appeared on the June 9 episode of The Kardashians. The two were on hand to pose alongside Kim during her trip to the Dominican Republic for her Sports Illustrated cover, and for her SKIMS swimwear shoot.
Though many know the cousins because of their friendships with Kim (and their occasional appearances as models on her feed), the two have quite the history when it comes to their own reality TV appearances.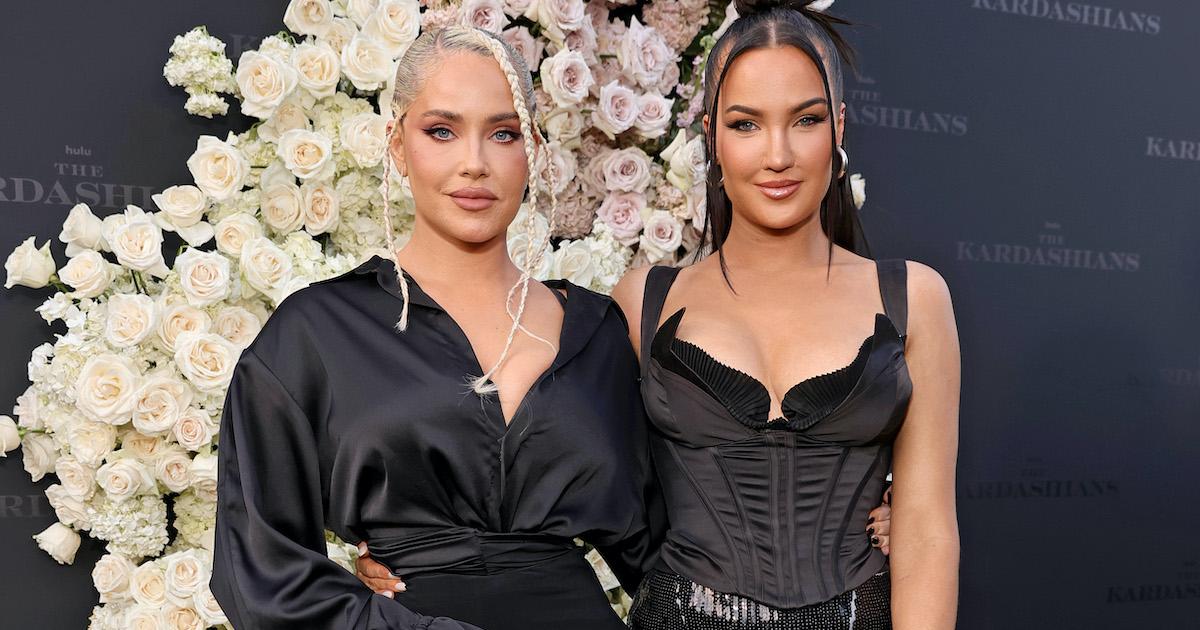 Article continues below advertisement
Who is Natalie Halcro? Read on to find out where else you've seen the model before, and to learn all about her life as a mom to a young daughter named Dove.
Who is Natalie Halcro? She has quite the reality TV résumé with appearances on 'WAGS' and 'Relatively Nat & Liv.'
Olivia and Natalie, who both originally hail from Vancouver, Canada, first rose to fame when the latter woman starred on the E! reality series, WAGS.
The series, which ran for three seasons from 2015 until 2017, followed a group of L.A.-based women who were in relationships with high-profile athletes. It filmed while Nat was still in a relationship with retired NFL player, Shaun Phillips.
Article continues below advertisement
Natalie's romance with Shaun may not have lasted once the show wrapped, but her time on reality TV did. After WAGS ended, Natalie went on to have her own reality series on E! with her cousin, which was called Relatively Nat & Liv.
The show covered the cousins as they worked to launch their own fashion line, and it also starred some of the other members of the Halcro-Pierson family. The final episode aired in July of 2019, and Natalie announced some exciting news shortly thereafter.
Article continues below advertisement
Natalie Halcro welcomed a daughter named Dove after 'Relatively Nat & Liv' came to an end.
Several months after Relatively Nat & Liv concluded, Natalie announced that she was pregnant with her first child. She gave birth to a daughter named Dove Alayah Halcro on Feb. 4. 2020.
Celebrities like Khloé Kardashian, Kylie Jenner, Maria Menounos, Larsa Pippen, and Christina Milian all congratulated Natalie on the exciting news in the comments section of her Instagram announcement.
The reality star has never publicly shared the identity of her daughter's father.
Natalie's daughter, Dove, turned two in February 2022. Like her famous mama, she has a popular public Instagram feed.
New episodes of The Kardashians drop on Hulu on Thursdays. You can stream all three seasons of WAGS on Peacock.