It's Time for a Healing Salad Talk — Where Does the Unconquerable Kardashian Clan Get Their Salads?
On Hulu's new reality series 'The Kardashians,' Kim, Kourtney, and Khloé continue to munch on delicious-looking green salads. Where do they get them?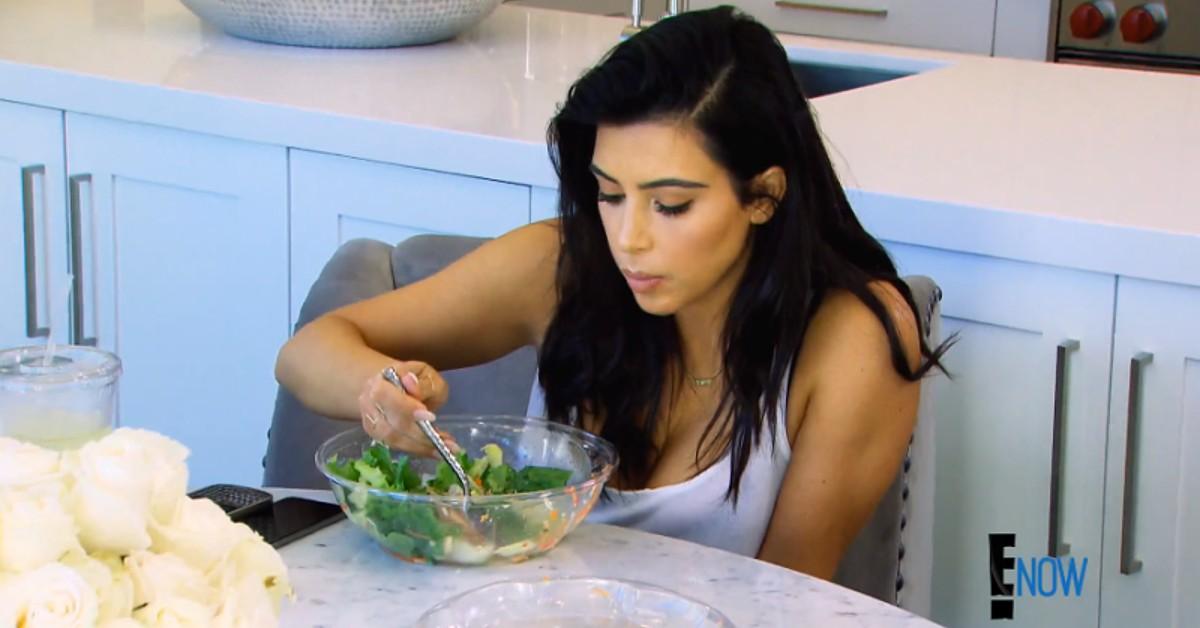 When we think of the almighty Kardashian clan, a few things come to mind (and we're going to keep those things appropriate, folks). Contouring, vocal fry, earth tones, momagers, Calabasas, lip kits, lip fillers, "you're doing amazing, sweetie" — the list goes on. But perhaps E!'s most popular reality series, Keeping Up With the Kardashians — which ran from 2007 to 2021 and amassed a whopping 20 seasons — wouldn't be the same without all the salad-crunching.
Article continues below advertisement
That's right, if we just look at a salad today, our brains automatically say "bible." It's a reflex. Kim, Kris, Kourtney, Khloé, Kylie, and Kendall were showcased repeatedly eating salads from clear plastic containers while engaging in holy "salad talks" (as you do) over the course of several seasons of Keeping Up. It became such a thing that fans couldn't help but beg the Kardashians to reveal where they got these scrumptious salads.
And amazingly, the famous family's new Hulu reality show, The Kardashians, also features some salad-shaking moments — specifically, in Episode 8, titled "Never Go Against the Family." So, now that the salad "phenomenon" (as Kourt has deemed it) is back in full swing, where do the Kardashians get their leafy greens?
Article continues below advertisement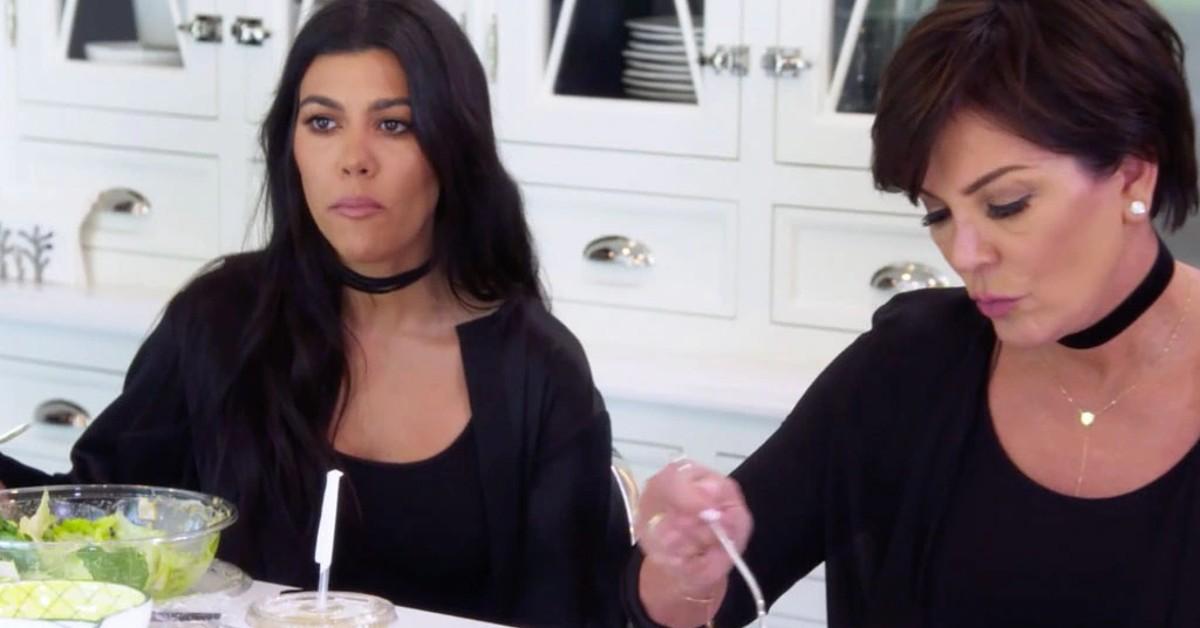 Where do the Kardashians get their salads?
After Kim, Kourtney, and Khloé take a Pilates class in Episode 8 of The Kardashians, it's salad time! In 2022, their salads are now in translucent green containers, but we still spot those yellow beverages! It's all in the details.
"We know how much you guys love it, eating a salad with us and just shaking a salad," Kim says while looking into the camera, clearly talking to dedicated viewers decked out in cozy SKIMS loungewear.
Article continues below advertisement
In 2015, Kim Kardashian revealed the girls' go-to salad spot. "On KUWTK everyone asks where our salads and yellow drinks are from — it's a place in Calabasas called Health Nut. Chef salad w mango iced tea," Kim tweeted.
As you can imagine, the people went wild.
"THANK YOU KIM U HAVE NO IDEA HOW MUCH THIS MEANS 2 ME," Twitter user Alex Hurst enthusiastically responded.
According to the Health Nut website, the small California-based chain has been "fresh obsessed" since 1988.
Article continues below advertisement
However, in a 2016 post on Kim's website titled "Tossing Salads With My Sisters," she unveiled a different salad order. This updated order consists of a Chinese chicken salad with a mango green-tini.
Similarly, Good American co-founder Khloé gets a Chinese chicken salad (substituted with organic chicken) with avocado and a mango green-tini to boot.
Kim also detailed that Kourtney alternatively orders an unsweetened green tea and a chef salad void of cheese, tomatoes, and sprouts. "This merely leaves sliced turkey and sunflower seeds atop a bed of romaine and iceberg lettuce, though she also adds avocado," People detailed.
It's all so fascinating. And if you don't live in Cali, you can still feel connected to Kardashian salad culture by making Kourt's "Poosh Edit Meeting Salad."
New episodes of The Kardashians release Thursdays on Hulu.