Kris Jenner's MasterClass Is Yet Another Business Venture for 'The Kardashians' Star
Kris Jenner's MasterClass is in an episode of 'The Kardashians,' but what is it and can you sign up for another one of her classes?
At this point, it would be easier to list the business ventures that Kris Jenner and her family haven't tried at some point. And even if you take The Kardashians and its predecessor Keeping Up With the Kardashians out of the equation, the Jenner / Kardashian family is full of moguls.
In the June 2, 2022 episode of The Kardashians, Kris films a MasterClass to share her tips and tricks of being a business powerhouse.
Article continues below advertisement
So, what is Kris Jenner's MasterClass?
In The Kardashians episode, Kris prepares for her MasterClass and seeks out daughter Khloé Kardashian's advice in telling her fans how to grow in business and as a person. Kris herself has spent decades cultivating not only her career, but those of many of her children too. She is one of the original "momagers," after all.
Torri Santander of MasterClass reached out to Distractify and provided some information about Kris's MasterClass, which is "launching soon" and has a yet-to-be-determined start date.
Article continues below advertisement
"In her class, Jenner shares her secrets to success and how to create an authentic personal brand that will stand the test of time," Torri said. "She gives an inside look into how the launch of Keeping Up With The Kardashians jump-started her family's branding journey and will teach members how to build their narrative, find their audience and followers and how to leverage the power of social media to make their brand stand out. Jenner will also give members an inside look at the making of the Kardashian-Jenner family brands from SKIMS to Kylie Cosmetics, Safely, and more."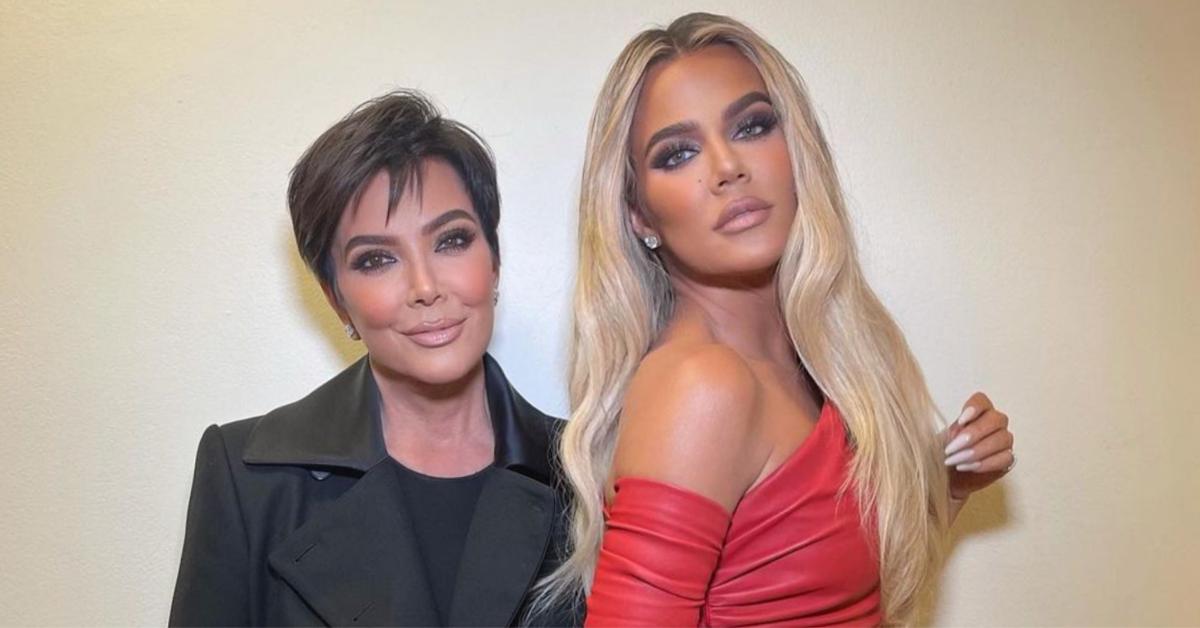 Article continues below advertisement
From the sound of it, Kris recorded a MasterClass to show her expertise and help others develop a career similar to hers in the business world.
And on the show, Khloé even pops in while Kris films it to share her own thoughts on her mom as a successful businesswoman.
Part of the MasterClass seems to also be about sharing inspirational one-liners that you might see on an office poster, judging by Kris, Khloé's, and Scott Disick's comments on the show.
Can you sign up for Kris Jenner's masterclass?
Although there isn't a date set for when Kris's MasterClass drops, you can sign up for it now. And if you enter your email on the website prior to June 21, 2022, you will be entered into a contest to be one of ten winners to receive a free one-year membership to MasterClass. You'll also get a peek at Kris's MasterClass just for signing up for the contest.
Article continues below advertisement
You can also consult one of Kris's books to gain insight into how Kris's mind works and how she got to where she is today.
Her memoir, Kris Jenner... And All Things Kardashian includes stories from her childhood up until 2011, when the book was published.
Article continues below advertisement
She also put out a cookbook called In the Kitchen with Kris: A Kollection of Kardashian-Jenner Family Favorites. So far, there isn't a business book that mirrors Kris's lessons in her MasterClass on The Kardashians, but honestly, give it time.
If there's a market for something, Kris will figure out how to work it to her advantage.
Kris Jenner is partly responsible for multiple companies.
Not only is Kris one of the faces of the Kardashian / Jenner family, but she's also one of the people to thank for the businesses within the family that have made her and her daughters extremely wealthy. In addition to Kylie Cosmetics, Kylie Baby, and Kylie Skin, there's KKW Beauty, KKW Fragrance, SKIMS, Poosh, and Good American. And that's just to name a few.
Article continues below advertisement
As it stands, Kris Jenner's net worth is reportedly $190 million. Whether you love Kris and her family, or you're tired of them at this point, there's no denying that Kris has a mind for business. And her MasterClass on The Kardashians actually makes a lot of sense for other aspiring momagers out there.
Watch The Kardashians on Thursdays on Hulu.