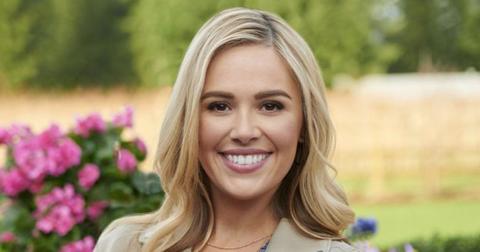 Meet 'You're Bacon Me Crazy' Star Natalie Hall
By Pippa Raga

Updated
Are you hungry and do you love puns? If you're looking for something feel-good and appetizing to watch, check out Hallmark's new movie You're Bacon Me Crazy, which comes out on Saturday, April 4 at 9 p.m.
The Hallmark original centers on Cleo Morelli (Natalie Hall), an up-and-coming chef in Portland, who "tries to win a food truck competition while the competition tries to win her heart." Awww!
The competition, of course, is bacon truck "Mo Bacon" chef Michael Rady, who plays Gabe. But what else do we know about Natalie Hall, who portrays Cleo? Keep reading!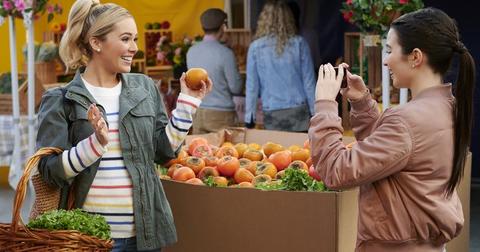 Here's where you've seen 'You're Bacon Me Crazy's Natalie Hall before.
You're Bacon Me Crazy isn't Natalie's Hallmark first. In fact, she might be best known to audiences for her starring role in 2019's A Winter Princess, which was an absolute fan favorite. In the film, she portrayed Princess Carly, who worked incognito at a ski resort to plan the resort's 50th anniversary celebration alongside heartthrob Chris McNally.
Like many actors, Natalie got her TV start in Law & Order: Special Victims Unit, then went on to star in the long-running daytime soap opera All My Children, where she played the role of Colby Chandler until the show eventually got canceled in 2011.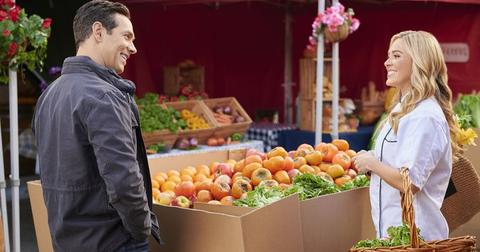 The Vancouver-born 30-year-old would later replace Natalie Floyd as Kate Randall in ABC's Pretty Little Liars, and star as Taylor in CW's Star-Crossed.
She also joined the cast of True Blood's final season as Amber Mills, the resident villain, and as her career propelled her into the spotlight, the talented blonde went on to act in Royal Pains, Shades of Blue, NCIS: New Orleans, Charmed and Unreal.
'You're Bacon Me Crazy' is based on a Suzanne Nelson novel.
Hallmark's latest movie is based on Suzanne Nelson's Scholastic book by the same title. The author is extremely amped on her book being turned into a Hallmark movie and has been tweeting in anticipation nonstop.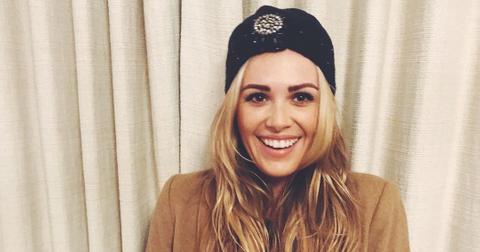 "The movie stars [Natalie Hall] and [Michael Rady] as rival food truck owners," she writes on Twitter. "Will they find love among the lunch orders? Watch as things heat up between Chef Cleo and Gabe."
Suzanne urges followers to watch the movie then read the book, and we might just take her advice.
Follow Natalie Hall on social media!
If you can't get enough of this beauty in her new Hallmark film, we can't blame you. In fact, we're about to check out her first-ever TV role in Law & Order: SVU to see how far the actress has come. We also suggest following the proud Canadian on Instagram and Twitter, where she's always looking fabulous and keeping her followers apprised of future projects.
"Who doesn't love a good pun or a fun movie involving food... and romance," she captioned a clip promoting her newest TV film. It seems like the perfect way to spend a weekend — and if we may, we recommend cooking up some bacon so the craving doesn't get out of hand.
You're Bacon Me Crazy airs on Hallmark Channel, April 4 at 9 p.m.