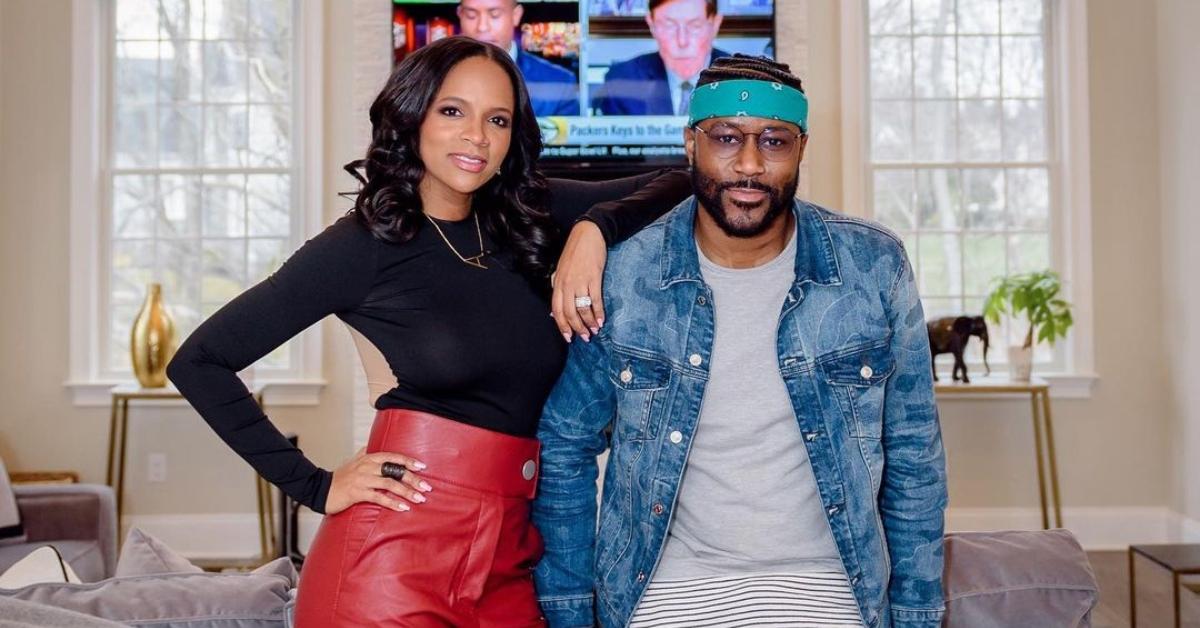 'CBS Mornings' Co-Host Nate Burleson Met His Wife in College — Details!
Who is Nate Burleson's wife Atoya Burleson? The 'CBS Mornings' co-host met his wife in college. Plus, details on her media career.
After five years on-air with the popular program Good Morning Football, co-host Nate Burleson recently exited the show. The sports broadcaster is now the co-host of CBS Mornings (formerly CBS This Morning) alongside Gayle King and Tony Dokoupil.
Though he was sad to leave behind his "family" at his previous job, Nate is excited about his latest role. "Make the next chapter the best chapter ... @cbsthismorning," he shared on Instagram in August 2021.
Article continues below advertisement
Ahead of his first official day at CBS on Sept. 7, 2021, Nate's wife Atoya Burleson shared a heartfelt message on social media. "This is your first official day on @cbsthismorning (now @cbsmornings) and I couldn't be more proud of you @nateburleson! From an 11-year outstanding @NFL career, to these last 5 years of your media takeover, you never cease to amaze me. So excited and grateful to be on this journey with you. Go get 'em, babe! Love always, Wifey," she posted on Instagram.
So, who is Nate's wife? Keep reading to find out more!
Article continues below advertisement
Nate Burleson's wife has her own podcast.
Nate is not the only media personality in the family!
Atoya currently hosts her own podcast, inSIDELINES, alongside fellow NFL wife Tia Avril. The two discuss being the wives of professional football players and putting their "dreams on hold to support the career of their husbands."
Aside from working as a podcast host, Atoya also runs her own blog site in which she covers topics about wellness, fashion, family, and lifestyle.
"I created this space as an outlet to share my life and all I've learned throughout my journey. From home ideas (making every house a home), parenting tips (after fumbling the ball a few times), fashion (events that are big or small), beauty and self care (simple and quick), health and fitness (working out and healthy eating), as well as travel ideas (my escape), this is my life, hopefully making yours just a little bit easier," she wrote on her blog site. "Life is insanely busy, but I wouldn't want it any other way. Remember to try things that make you smile!"
Article continues below advertisement
According to Atoya's website, she and her husband Nate met while both were attending college at the University of Nevada.
The two tied the knot in 2003, and they're currently raising three children together: Nathaniel Burleson II, Nehemiah Burleson, and Mia Pearl Burleson.
Article continues below advertisement
Nate Burleson's brothers are also athletes.
It seems that a love for sports runs in the Burleson family.
Nate's brother Kevin Burleson currently works as a professional basketball coach with the Minnesota Timberwolves after his career in the NBA as Charlotte Bobcats ended in 2006.
Nate's older brother Alvin Jr. played college football for the University of Washington and Western Illinois University, while his younger brother Lyndale played college basketball for the University of Nevada.
Article continues below advertisement
Nate Burleson opened up about his biggest career regret, which resulted in a car accident.
Before making his mark as a top NFL sports analyst, Nate was a leading receiver for the Detroit Lions in 2013. However, the former player suffered a broken arm that September in a car accident.
According to several outlets, Nate was driving and attempted to save a pizza box from toppling in his car. But, he accidentally overcorrected the automobile and crashed.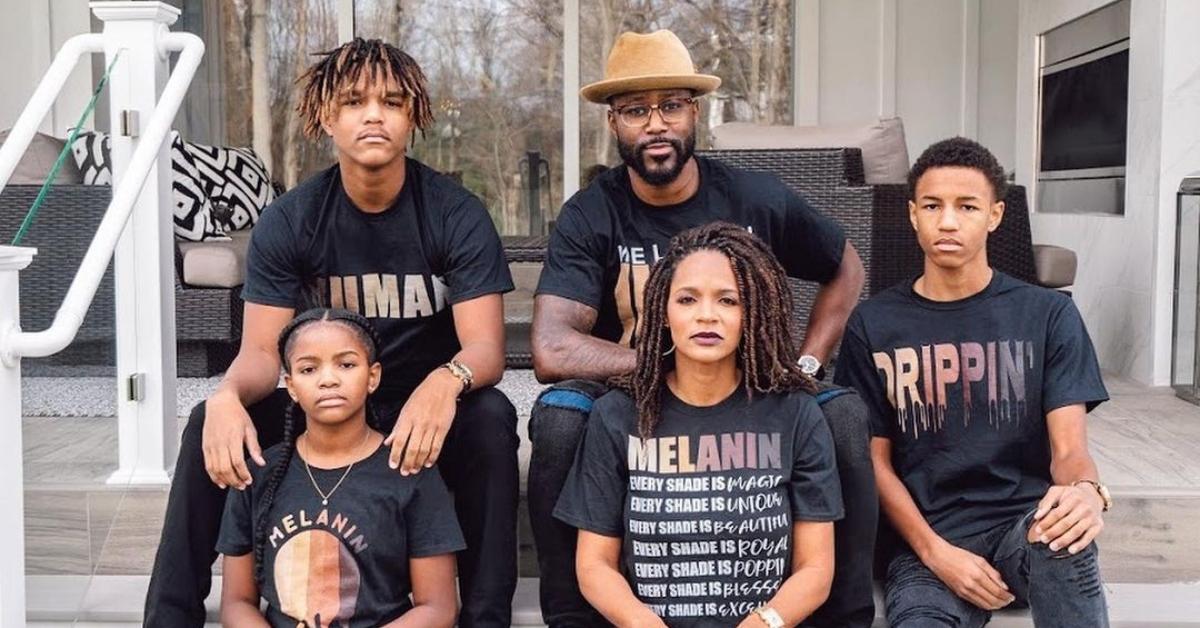 Article continues below advertisement
"My biggest regret? Trying to save that pizza while driving. I'm dead serious," he said in 2020 (via NFL.com). "I swerved three or four times during that 2013 incident and remember getting out of the car to check my legs. There was a short sigh of relief when I realized my legs were fine, but that's when I noticed my arm was broken (an injury that required surgery). I looked down and remember saying out loud, 'I just messed up OUR season.'"
Though Nate retired from the NFL just one year later, he went on to have a lucrative career as a sports analyst.