Don't Worry, 'Good Morning Football' Fans — the Show Isn't Canceled!
What happened to 'Good Morning Football'? Some fans are wondering whether the show has been canceled for good. Here's what we know.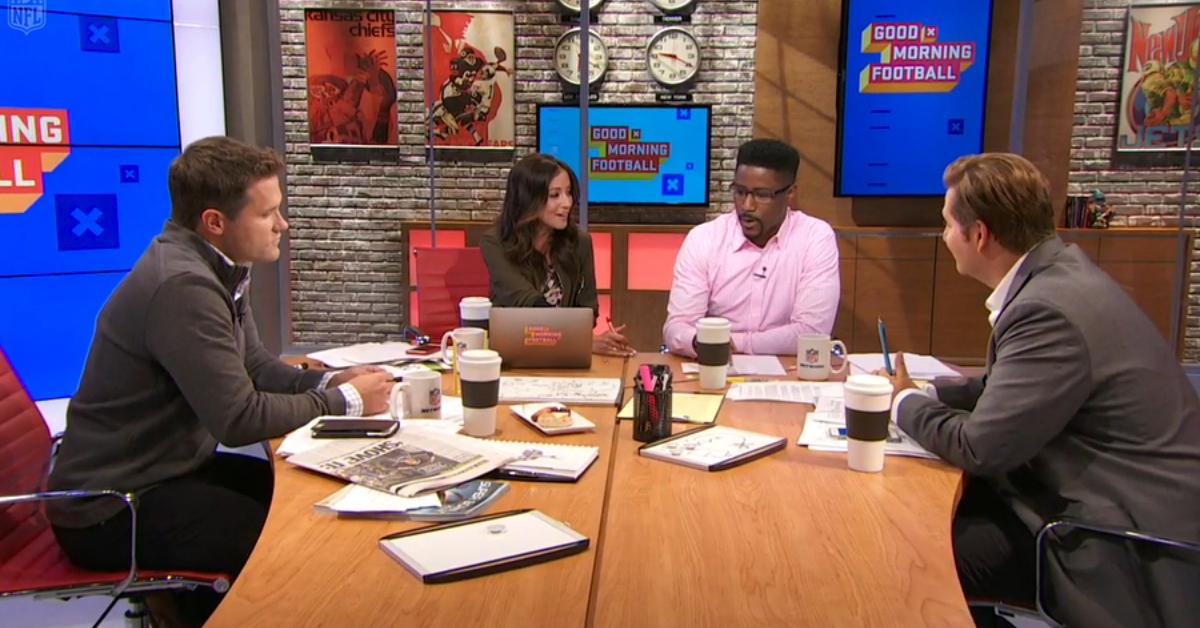 If you love hearing the latest news in sports, then you're probably a fan of the popular talk show Good Morning Football. The energetic team of hosts includes Kay Adams, Kyle Brandt, Nate Burleson, and Peter Schrager, and also typically features celebrity guests or sports analysts.
Article continues below advertisement
Their fresh take on presenting the news has made Good Morning Football one of the top NFL programs at the moment. So fans were confused when they noticed that new episodes were not airing during its typical 7 a.m. weekday timeslot. What happened?
What happened to 'Good Morning Football'?
It won't surprise you to learn that Good Morning Football was affected by the COVID-19 pandemic — basically every show was! A few months after the country first started going into lockdown mode, new episodes of Good Morning Football stopped airing. And, naturally, people started to panic.
Article continues below advertisement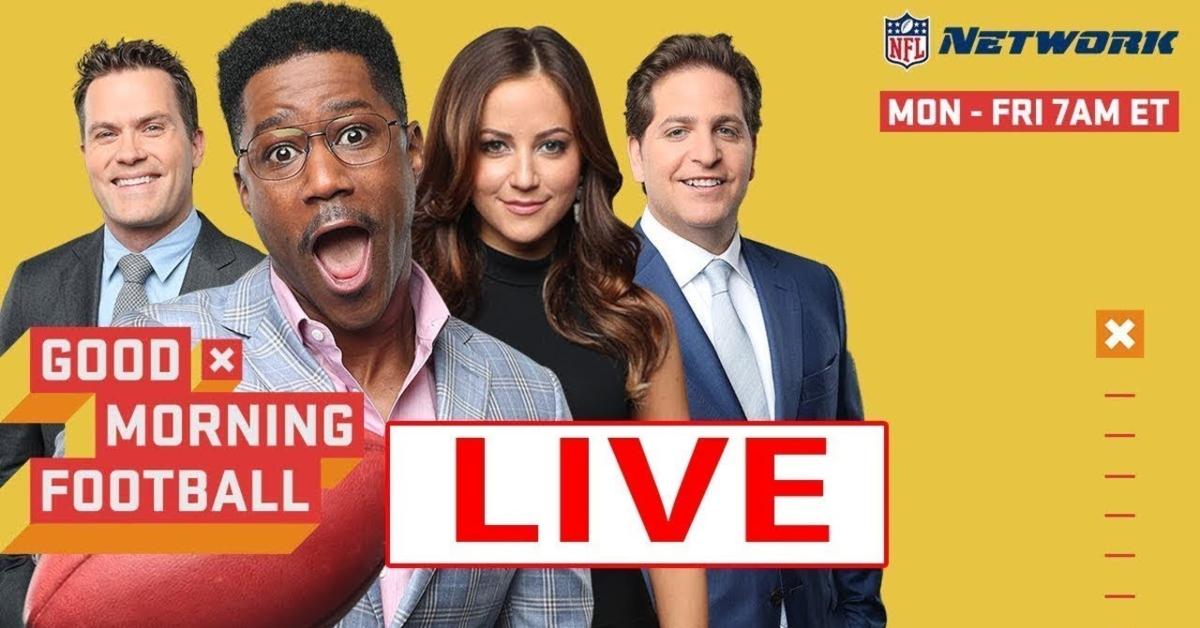 "Where are you guys??? I can live with a pandemic but not without KB and GMFB..." one fan tweeted. Adding, "Not to be dramatic; man crush and all jokes aside, you are a source of light in my life during a difficult time personally so thank you for what you do."
Article continues below advertisement
Another person posted, "Was @gmfb canceled? I haven't seen it on tv in a while! #GoodMorningFootball."
However, fans needn't have worried. GMFB wasn't canceled. The team simply took a short break ahead of the NFL season's official start date in September. On July 7, 2020, Kyle posted: "Brief summer break, dude. Fear not. We'll be back on Monday."
Article continues below advertisement
In 2021, fans are starting to panic once again about 'Good Morning Football' getting canceled.
Now it seems as though every time GMFB skips a day of the show (or its devoted audience members simply fail to watch it), people start panic-tweeting about the show being over or canceled. "I guess the NFL channel canceled Good Morning Football — haven't seen it since last week, really enjoyed the show," one despondent fan tweeted.
To be fair, plenty of shows have been prematurely canceled due to the pandemic and the havoc it has wreaked on the entertainment and sports industries (as well as, you know, the rest of the world). However, from what we can tell, Good Morning Football is not one of them. The NFL website has an entire page dedicated to the show and still has it listed as airing "weekdays at 7 a.m."
Article continues below advertisement
Although creating content in the midst of the ongoing pandemic has certainly been a challenge, it seems as though Good Morning Football lends itself well to the increasingly popular remote-interview style that so many shows have adopted over the past 18 months. Celebrity guests, athletes, and sports analysts have always been a huge part of the show, and now they can still appear on it from afar. Even with the occasional technical difficulty, it's a lot more convenient than flying in for an in-person interview.
In short, fans don't need to panic about the show being canceled. The hosts may take a weekday off every now and again (maybe even a full week or longer between seasons), but it doesn't appear as though it's going anywhere.