The NFL Is Celebrating National Coming Out Day in a Big Way for 2020
National Coming Out Day events planned for Oct. 11 include an NFL Pride push, a Cyndi Lauper campaign, and a "gaysian" web series.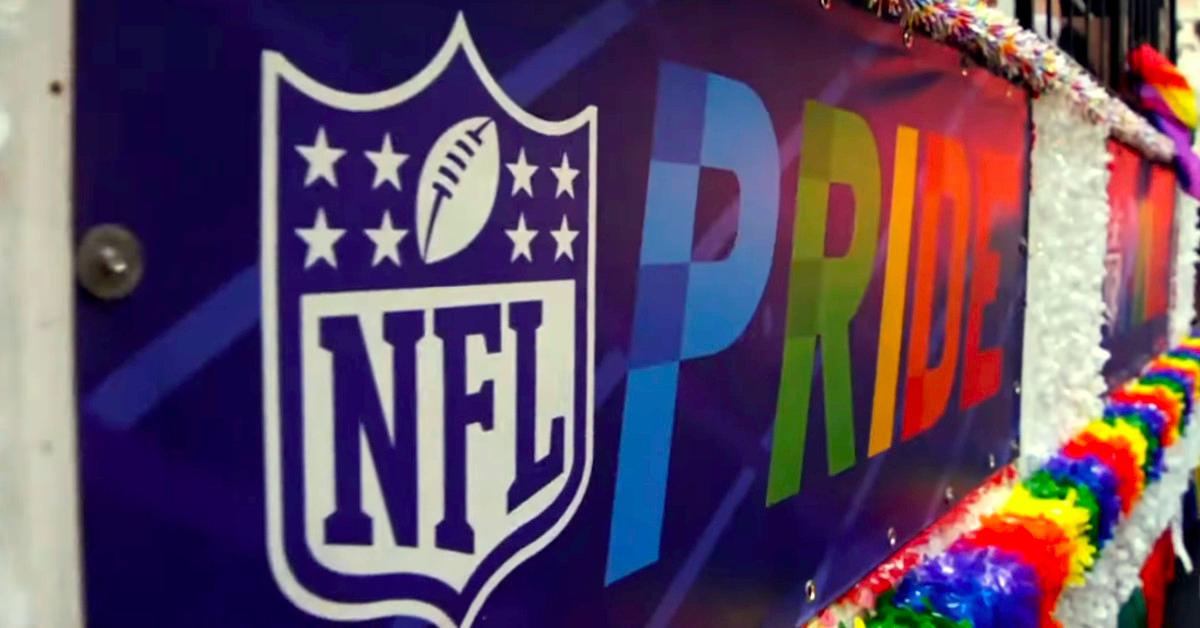 National Coming Out Day 2020 is Sunday, Oct. 11, and plenty of events are in the works — including a big push for LGBTQ+ equality by the NFL. National Coming Out Day was first celebrated in 1988, and it was launched by activists Robert Eichberg and Jean O'Leary.
Article continues below advertisement
"Thirty-two years ago, on the anniversary of the National March on Washington for Lesbian and Gay Rights, we first observed National Coming Out Day as a reminder that one of our most basic tools is the power of coming out," the Human Rights Campaign says on its website.
Keep reading for the details about the NFL's pro-LGBTQ campaign and other National Coming Out Day events.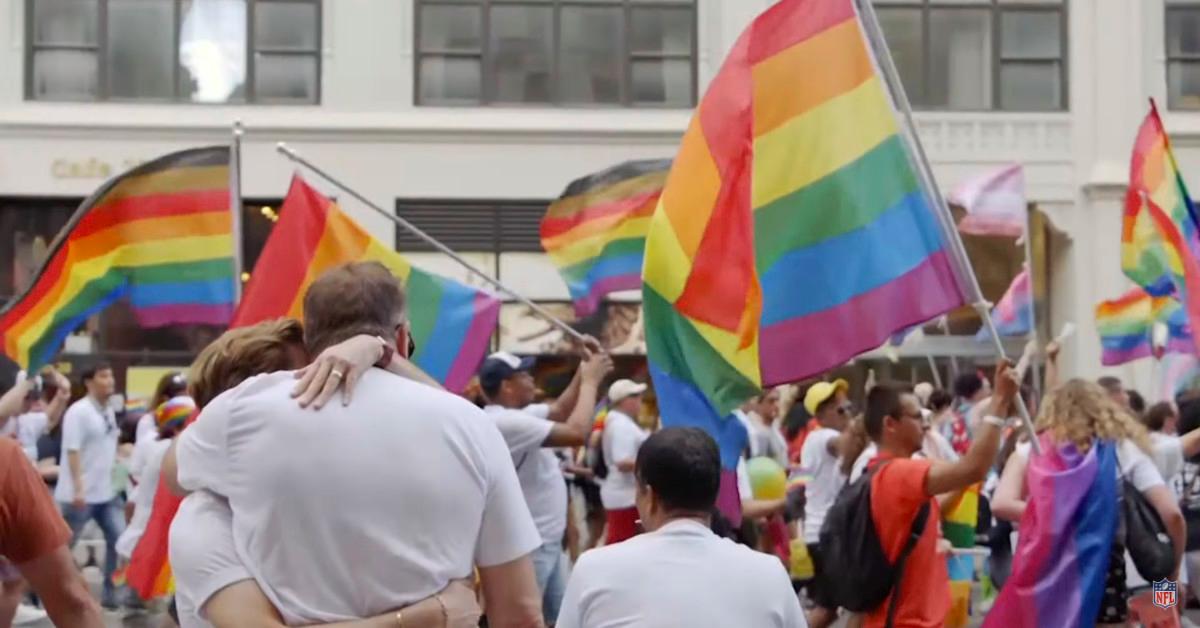 Article continues below advertisement
NFL PRIDE
The National Football League is marking the occasion by launching a dedicated NFL PRIDE website, expanding its partnerships with GLAAD and The Trevor Project, featuring LGBTQ+ content on NFL Network throughout the month, and publishing an op-ed by NFL executive vice president Troy Vincent titled "The NFL is ready for its first openly out active player."
In the op-ed, Tony writes: "My name is Troy Vincent. I am a husband, a father and a grandfather. A brother, an uncle and a nephew. A Black man and a Christian. My pronouns are he, his, him. I identify as straight and cisgender."
Article continues below advertisement
He continues, "There are 1,696 active NFL players. According to surveys conducted by GLAAD and the Trevor Project, approximately 9-12 percent of people polled identify as members of the LGBTQ+ community. This begs an important question: Have we created an environment of allyship and support across the NFL — and all professional sports for that matter — to give people the space to be who they need to be?"
Article continues below advertisement
And on Sunday, the NFL will debut a new PSA featuring former football stars who have come out as a gay or bi — Wade Davis, Ryan O'Callaghan, Ryan Russell, and Jeff Rohrer — alongside allies currently in the league — Anthony Barr, Calais Campbell, Rob Gronkowski, Anthony Harris, Marlon Humphrey, Deandre Hopkins, Jarvis Landry, and Dalton Risner.
"The LGBTQ+ community is an important audience for our sport and a critical part of the NFL family," Jonathan Beane, NFL Chief Diversity Officer, said in a statement. "We continually strive to provide an inclusive and welcoming environment for all."
Article continues below advertisement
#ShowYourTrueColors
'80s pop star Cyndi Lauper and her nonprofit, True Colors United, teamed up with TikTok for a #ShowYourTrueColors campaign in honor of National Coming Out Day this year. The campaign encourages young people to share their coming-out stories — or any other stories — to support LGBTQ equality.
In addition, Cyndi revealed a new lyric video for her 1983 hit "Time After Time," featuring new imagery by artist Malikah Holder.
Article continues below advertisement
"There is so much going on right now — from the coronavirus, to the perpetual mistreatment of our Black and Brown brothers and sisters, to the abhorrent targeting of our LGBTQ community, to the divisiveness that's happening in this country," Lauper said in a statement, per The Hollywood Reporter.
"No matter what side of the aisle you're on — in the U.S. or around the globe — we're all human beings and I believe we all want the same things — unity and peace. We have to remain hopeful that things will get better. That's why we march, we speak out, we fight for each other's rights, and it's why we vote."
Article continues below advertisement
Boy Luck Club
The streaming platform AsianAmericanMovies.com, meanwhile, is celebrating National Coming Out Day by releasing the first episode of Boy Luck Club, a web series created by Quentin Lee and Kit De Zolt and featuring an all-gay, all-Asian cast.
"Six gaysian best friends who get together every Friday night for cocktails on Zoom-styled online chats to offer support to help each other navigate life under quarantine," teases a press release for the series, which will release a new installment each Sunday for eight subsequent weeks. "Totally unscripted, each episode is an entirely improvised conversation between the six actors and completely candid and no holds barred."