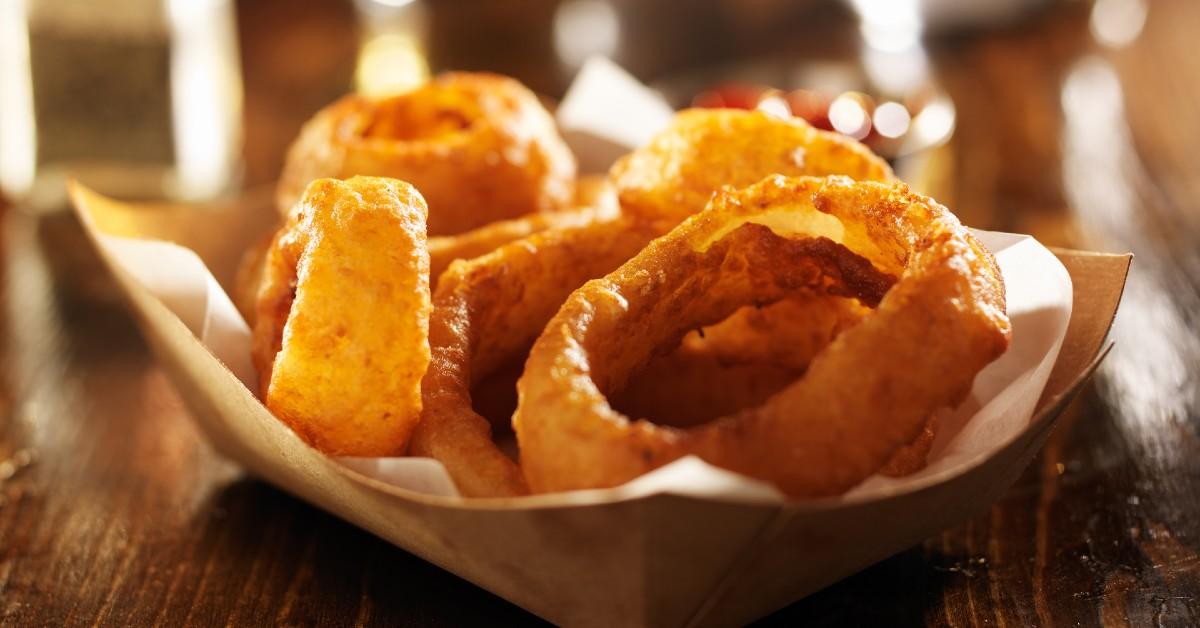 Here are the Crispiest Onion Ring TikTok Hacks and Recipes in Honor of National Onion Ring Day
They're golden, they're fried, and you can wear them on your wrists and fingers as an accessory ... sort of. Onion rings are a greasy staple of fast food, and there is just something special about them. In fact, they're so special that Grammy-winning pop artist Lorde even created a once-anonymous onion ring review Instagram account, Onion Rings Worldwide. After much speculation, it was revealed in 2017 that the account is actually run by her.
Article continues below advertisement
While we may not be renowned onion ring critics like the "Supercut" singer, we do have a stellar list of onion ring hacks and recipes for you to devour, thanks to some amazing foodie TikTok creators. In celebration of National Onion Ring Day, forget about calories and make (or buy) some crispy, crunchy circles.