Who Is Nayte Olukoya from Michelle Young's Season of 'The Bachelorette'?
Nayte Olukoya is one of the contestants vying for Michelle Young's heart on 'The Bachelorette.' Details on his job, where he's from, and how he does.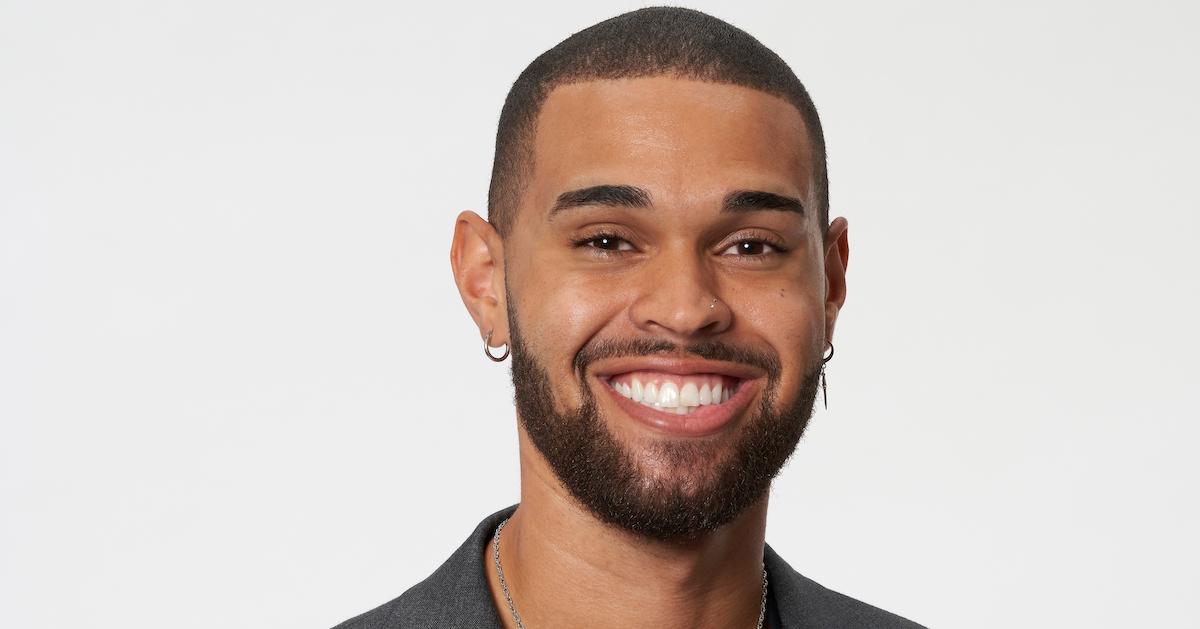 Less than a year after her emotional split from Matt James on Season 25 of The Bachelor, Michelle Young is embarking on her own journey to find love as the latest lead on The Bachelorette.
The 28-year-old teacher first won fans over with her sense of humor (who can forget when she did some pre-toast push-ups so her arms would look good for the camera?), and when she introduced Matt to her students. Many are hopeful that she will find a lasting bond with at least one person in her set of 30 suitors.
Article continues below advertisement
One contestant who is already getting labeled as a frontrunner for the season is Nayte Olukoya. Like other early favorites, it seems like Nayte also becomes the subject of some negative rumors among those in the house.
Keep reading to find out more about Nayte and his life before the show, and to learn how far he is rumored to make it on The Bachelorette.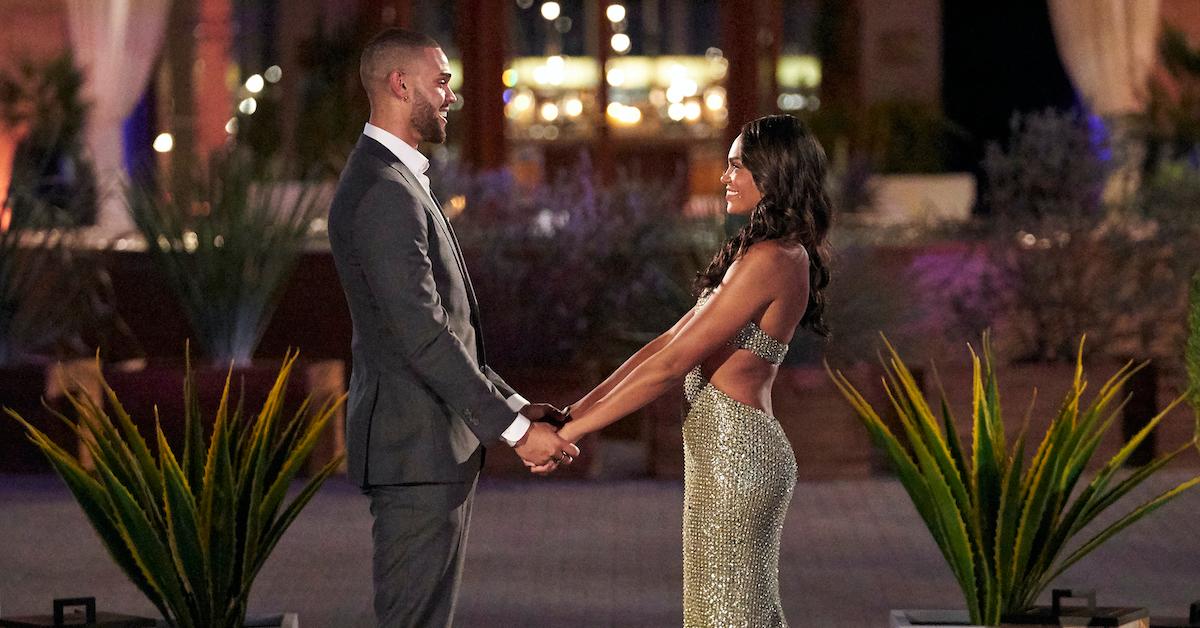 Article continues below advertisement
Who is Nayte Olukoya from 'The Bachelorette'? Details on his age and his job.
The Season 18 standout works as a Sales Executive for Indeed.com in Austin, Texas, but he is originally from Canada.
Nayte attended Eastern Washington University in Cheney, Wash., where he obtained his undergraduate degree in Business Management. The 27-year-old minored in Africana Studies. Following his 2019 graduation, Nayte posted on Instagram about his time at EWU.
"I'm proud to say that I paid my way through University by myself, I worked my a-- off, I made time to still have the 'college experience' and I now have this Degree to show for it," he wrote in part of his caption.
Nayte's Instagram feed also features his Cocker Spaniel, Percy, his book recommendations, and photos from his travels.
Article continues below advertisement
According to his Bachelorette bio, Nayte will literally stand out from the other guys because he is 6'8". His ideal mate is "outgoing, spontaneous, and has enough swagger of her own to keep up with him."
His bio also notes that he's interested in "finding a long-lasting relationship."
Though Michelle may be clicking with Nayte on the show, some of the other men are more suspicious of his intentions.
"Nayte is a player," one contestant says in the teaser trailer for the season — though it's unclear at this time why exactly he's saying that.
Article continues below advertisement
How far does Nayte Olukoya make it on 'The Bachelorette'? (SPOILERS)
According to the spoiler site Reality Steve, Nayte will secure both Michelle's first impression rose and her final rose on Season 18. Viewers, therefore, shouldn't expect to see Nayte going home at any point on the show (except for the hometown dates).
Michelle and Nayte are reportedly engaged as well, but fans will have to tune in to see their relationship progress on the show — and to find out why some of the other guys are doubting his motives.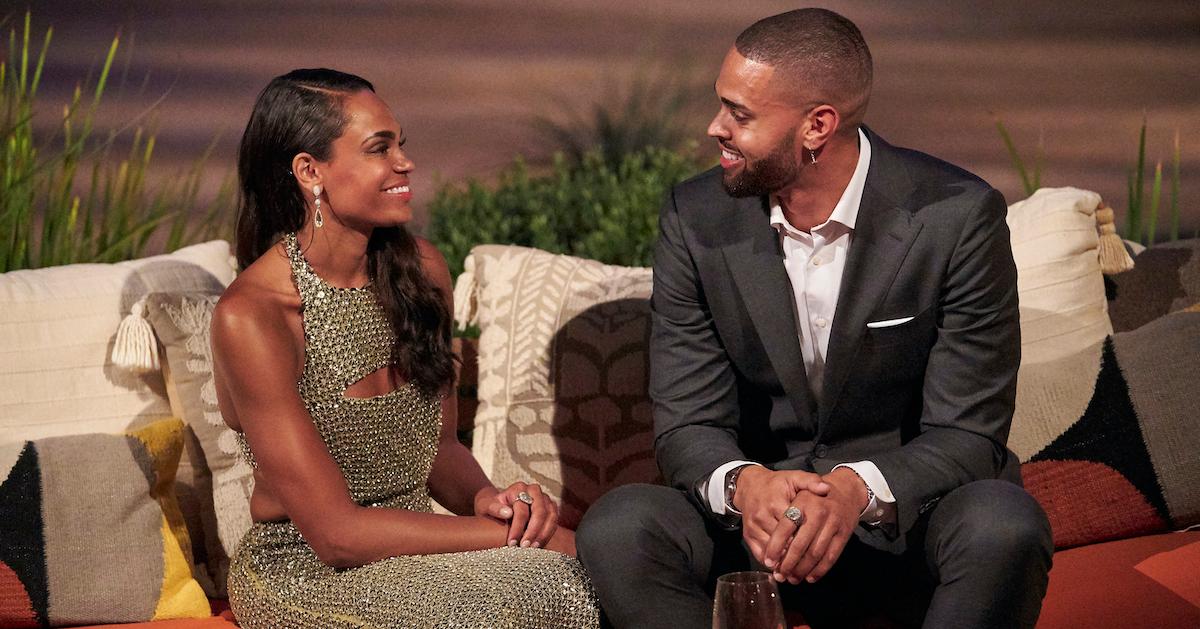 It is important to note that these spoilers will not be confirmed until The Bachelorette concludes.
Michelle Young's season of The Bachelorette airs on Tuesdays at 8 p.m. ET on ABC.