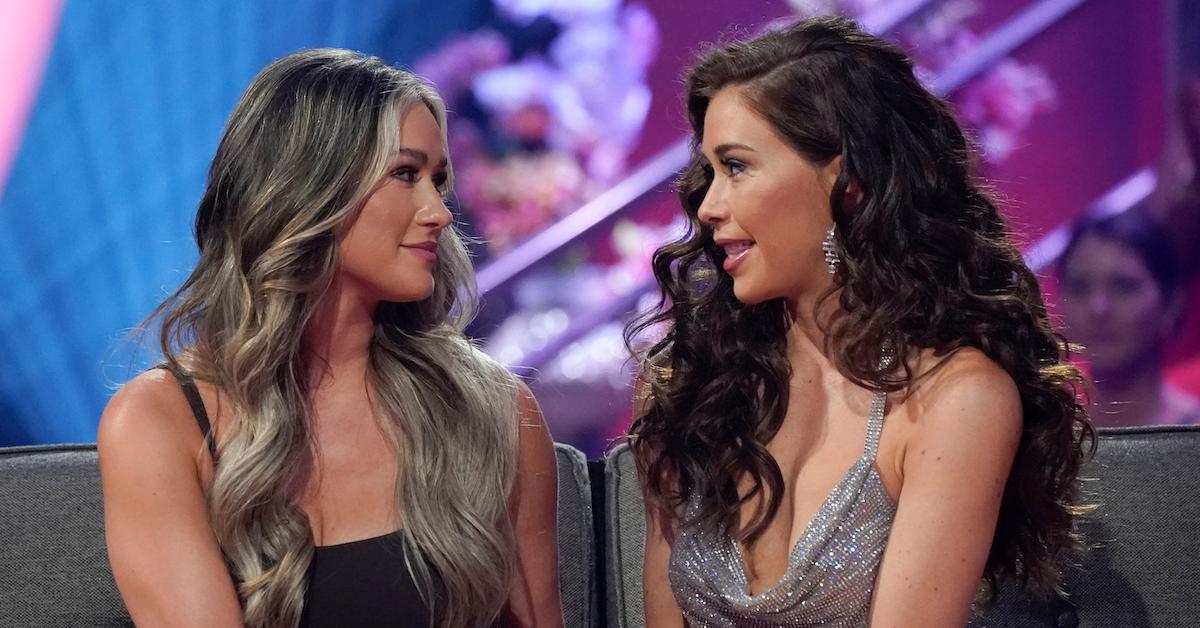 'The Bachelorette' and 'The Bachelor' Leads Have Very Little Time to Fall in Love
Citizens of Bachelor Nation have always had some burning questions. But one of the biggest questions is about how long it actually takes to film shows like The Bachelor and The Bachelorette, since over the course of the season they're supposed to find their soulmate. Throughout the season, the Bachelor or Bachelorette dates around 30 people over the course of weeks, but how many weeks?
Article continues below advertisement
The Bachelorette and The Bachelor both work on faster timelines than typical relationships — instead of years together, they have only weeks. Not only that, but when it comes to exploring their physical relationship, they really only have one night. Plus, their entire relationship plays out in front of cameras (except for fantasy suites) ... so how long does it take to film?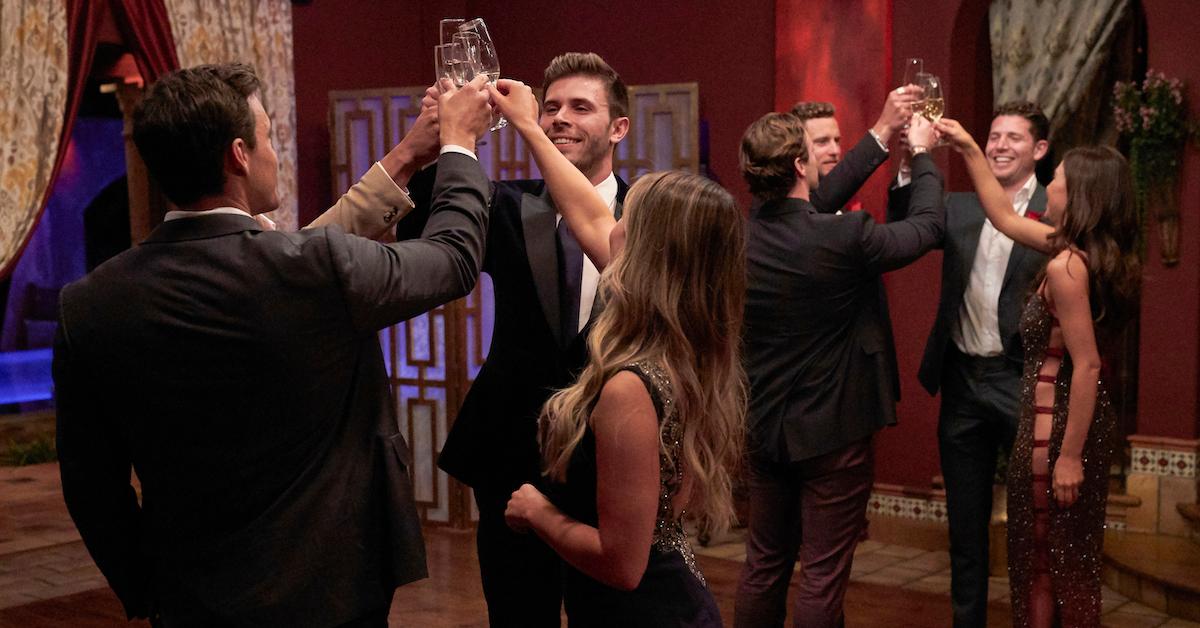 Article continues below advertisement
'The Bachelorette' and 'The Bachelor' film over the course of a few weeks.
The romance of Bachelor Nation plays out over a couple of months for viewers, but sometimes it's even shorter for the contestants. Filming typically takes place over the course of six to nine weeks. There were two Bachelorettes in Season 19, and filming was only from March 26 to May 13, 2022, just 48 days, or about seven weeks.
It all comes down to how quickly the season lead makes their decisions.
Article continues below advertisement
Even with the limited time, the season leads really don't get much time to spend with the contestants. Former Bachelorette Ali Fedotowsky shared with Women's Health, "I would say you probably spend about 72 hours tops with the person you wind up choosing, and 12 of that is spent 'sleeping' in the fantasy suite."
So over the course of seven weeks, in this case, the Bachelorette lead spends maybe a total of three days with the suitor they end up choosing, which is pretty wild to consider.
We see 'The Bachelorette' play out over about 10 weeks.
One brilliant thing about Bachelor Nation is how we're invested in the season lead before the show even begins. Because we've known Rachel and Gabby since January, we feel like it's about time for them to get their happily ever after.
We saw them get burned by Clayton on The Bachelor and we want them to find love with one of their very fun, yet sensitive men. So although they've only known their men for maybe seven weeks by the time one of them is supposed to get down on one knee, it doesn't feel that rushed for us at home.
Article continues below advertisement
That's because we're watching the show play out over the course of about 10 or 11 weeks. That's even longer than Rachel and Gabby have actually known the men. And the footage we see on screen is really most of the time the Bachelorettes get with their contestants. While there's a lot we don't see, there's not that much time they spend together that we're unaware of.
Article continues below advertisement
In Season 18, both Rachel and Gabby are left with men who aren't sure if they're ready to propose. The men are head over heels for the women, but they know that in real life, they'd typically get more time to get to know and spend time with their potential fiancées, so the prospect of a proposal is naturally very daunting. While a 42-day relationship might have been standard in the early 1900s, it's a little unorthodox by today's standards.
'Bachelor in Paradise' is different from 'The Bachelorette' in how long it takes to film.
While The Bachelor and The Bachelorette are very structured, Bachelor in Paradise has a very different form and structure. The former shows have a series lead who goes on group dates and one-on-one dates throughout the season to eliminate their contestants rose by rose.
Article continues below advertisement
Typically, they have dates every day or every other day, and then the cocktail party is a completely different day. This means that for every episode we watch that has two or three dates plus a cocktail party, it really is a very quick process.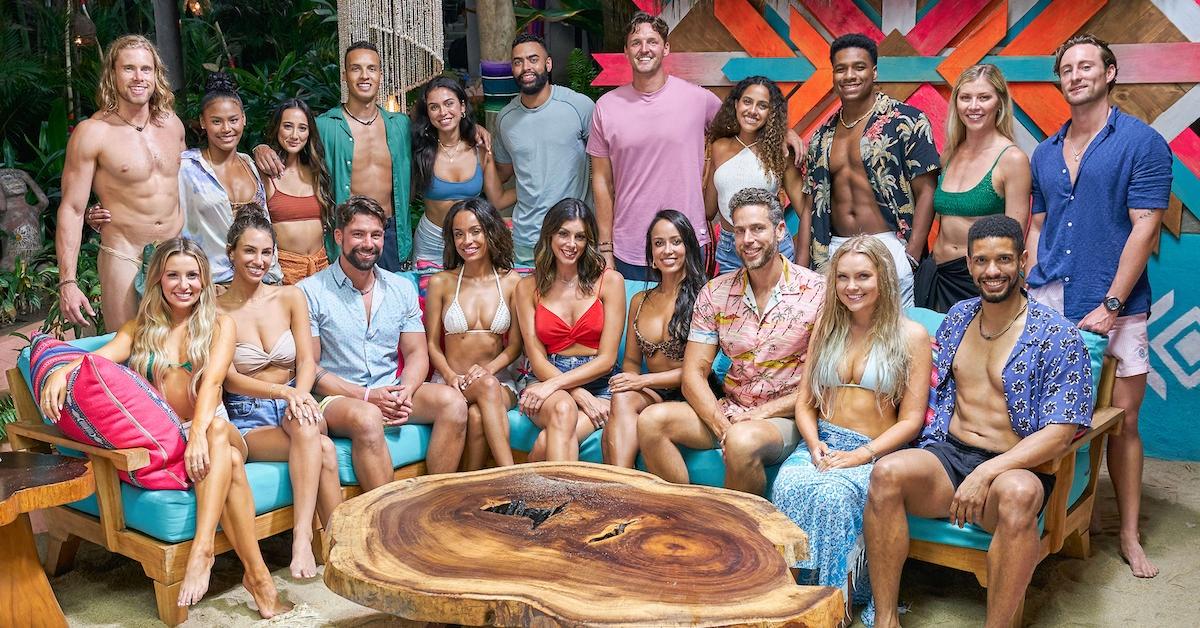 Article continues below advertisement
On the other hand, Bachelor in Paradise has contestants coming in and out of the island. Some go on dates while others are just spending time together on the beach. Because of this, the rose ceremonies can be as frequent as every other day.
Filming typically happens over the course of about three weeks. However, BIP couples tend to be more successful because they get to spend so much time together within those three weeks.
Watch the finale of The Bachelorette Tuesday, Sept. 20 at 8 p.m. EST on ABC.