Nema Vand on His Divorce: "I Lost 50 Pounds and Gained $10,000 in Therapy Bills"
'Shahs of Sunset' star Nema Vand spilled a few details about his ex-wife in a previous episode. How did they meet? When did they split up? And why?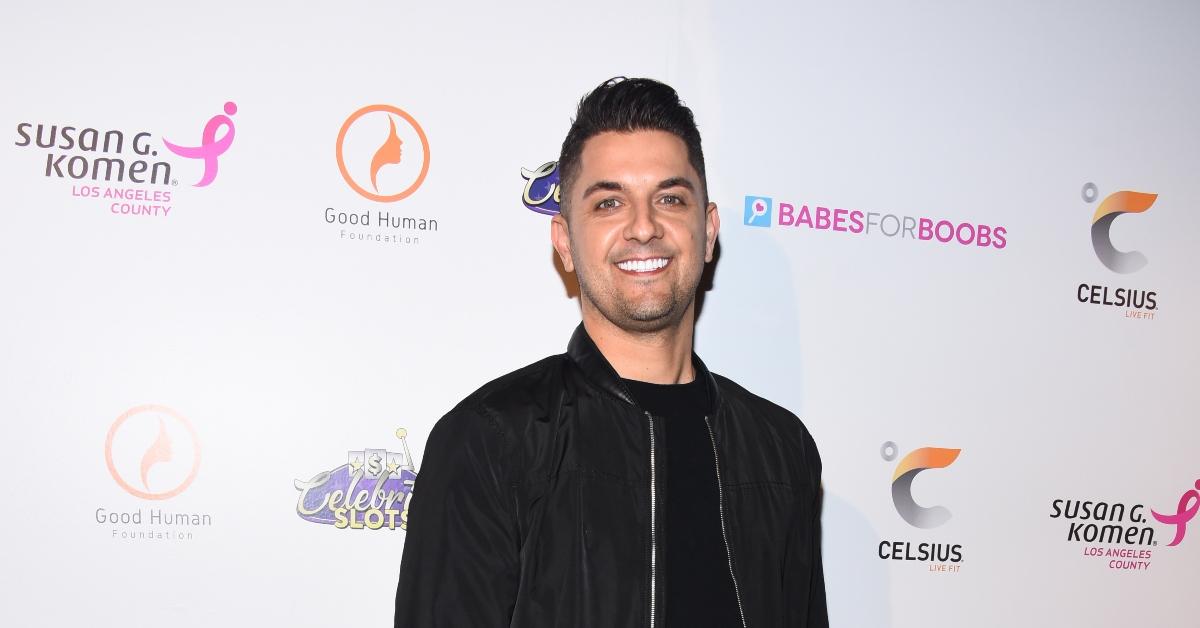 The cast of Shahs of Sunset has changed a lot over the years. Mike Shouhed and Paulina Ben-Cohen announced that they were moving in together in the spring of 2021. Golnesa Gharachedaghi welcomed her first son, Elijah Javad, in April 2020. Meanwhile, Nema Vand has moved on after his breakup with Erica Saunders, whom he started dating after his split from his ex-wife.
Article continues below advertisement
Nema Vand spilled the details about his ex-wife in a previous episode of 'Shahs of Sunset.'
Nema made his first appearance in the Season 7 premiere of Shahs of Sunset. As a newcomer to the show, he struggled to hide his feelings for Golnesa (aka GG), who was in the process of divorcing her husband, a Los Angeles-based property developer named Shalom Yeroushalmi, at the time. In a crucial scene, Nema tried to bond with Golnesa over their shared experiences with getting a divorce. As Nema told Golnesa, the process had a decimating effect on him.
Article continues below advertisement
"I met my ex-wife when I was 18 years old at a party and I said, 'Who is that? I'm going to marry that girl.' She and I had a very aggressive relationship but the sex was great," Nema explained. "It was a lot of fun. Eight years later and a divorce, and the only positive thing that happened in this descent to hell is that I lost 50 pounds and gained $10,000 in therapy bills."
The star refrained from naming the mystery woman or providing further details on how they met, when they got married, or what the reasons behind the breakup were. As he emphasized, however, the divorce helped him get in shape, though it had a slimming effect on his wallet as well.
Article continues below advertisement
Nema and Erica broke up a while ago — but they continued to work together.
It's understood that Nema and Erica started dating after Nema's divorce was finalized in the mid-2010s. By that point, they had likely known each other for quite some time.
As a previous article by The Daily Dish suggests, they started working together in 2010, when Erica became Nema's assistant. By the time Nema joined the cast of Shahs of Sunset, they were already living together.
Article continues below advertisement
But the relationship started to fall apart as soon as Nema tried to make a move on Golnesa. Nema and Erica had another, seemingly final heart-to-heart in Season 8 of Shahs of Sunset, when Erica announced that she was offered a new job opportunity.
Article continues below advertisement
"You're like the best relationship in my life, and I think I'm the worst relationship in your life," Nema told Erica.
"I definitely think I can do better than you," she responded.
Nema was also linked to stars like Scheana Shay in the past.
Nema and the Vanderpump Rules star reportedly started spending time together circa 2018-2019 — but the relationship turned out to be a short-lived one. As Scheana told WWHL host Andy Cohen, she wasn't ready to plunge herself into something new at the time.
"I just wasn't ready for that," Scheana said. "But I think [Nema] is amazing, absolutely amazing. I would introduce him to any girl who's worth his time because he's amazing."
Catch new episodes of Shahs of Sunset every Sunday at 8 p.m. EST on Bravo.