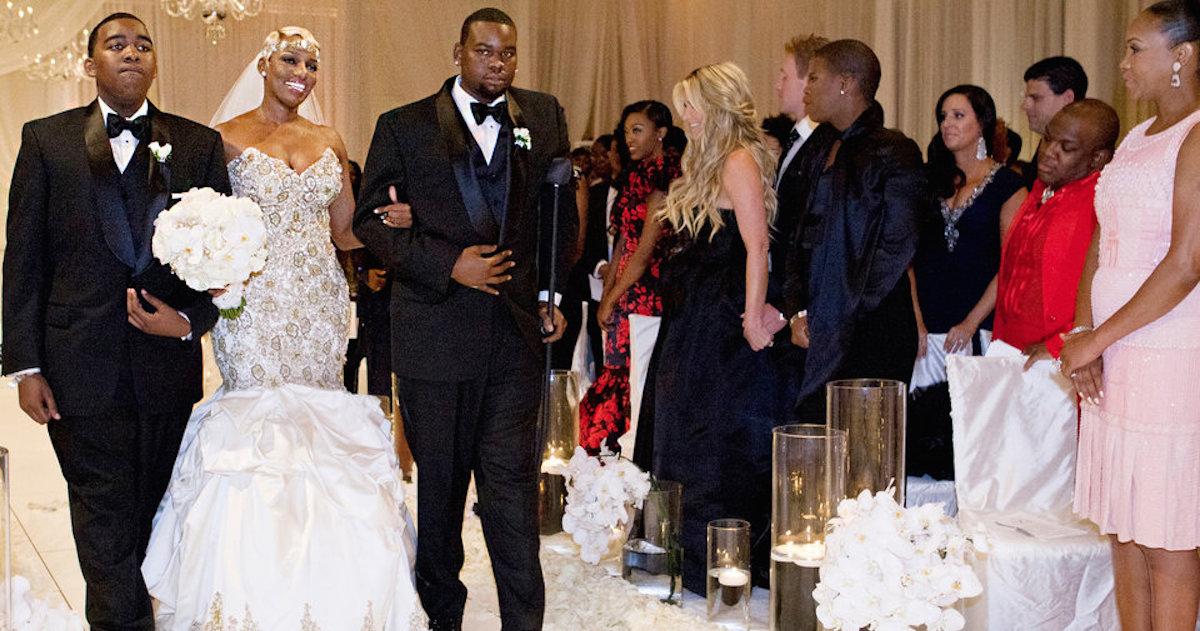 NeNe Leakes' Son Bryson Bryant Used to Be on 'RHOA' All the Time — Where Is He Now?
What happened to NeNe Leakes' son Bryson? The 'RHOA' son used to appear on the show in early seasons, but he's been absent in years since.
On the first season of The Real Housewives of Atlanta back in 2008, the one thing that united all of the women on the show was motherhood. While the ladies had a tendency to fight over parties, nasty comments, and divorce rumors, they were all able to find common ground as moms.
NeNe Leakes was raising teenager Bryson (Brice) Bryant and tween Brentt Leakes with husband Gregg Leakes when she made her Housewives debut.
Article continues below advertisement
Viewers saw as she battled Bryson over his future, and when she learned that he was expecting a child with an ex-girlfriend. But, NeNe eventually took it all in stride, and she became a proud "glamma."
What happened to NeNe Leakes' son Bryson? He used to be a staple on The Real Housewives of Atlanta, but he's since been off the radar. Read on to find out the drama he's had in the years since he was on the show, and how NeNe is still a devoted "glamma."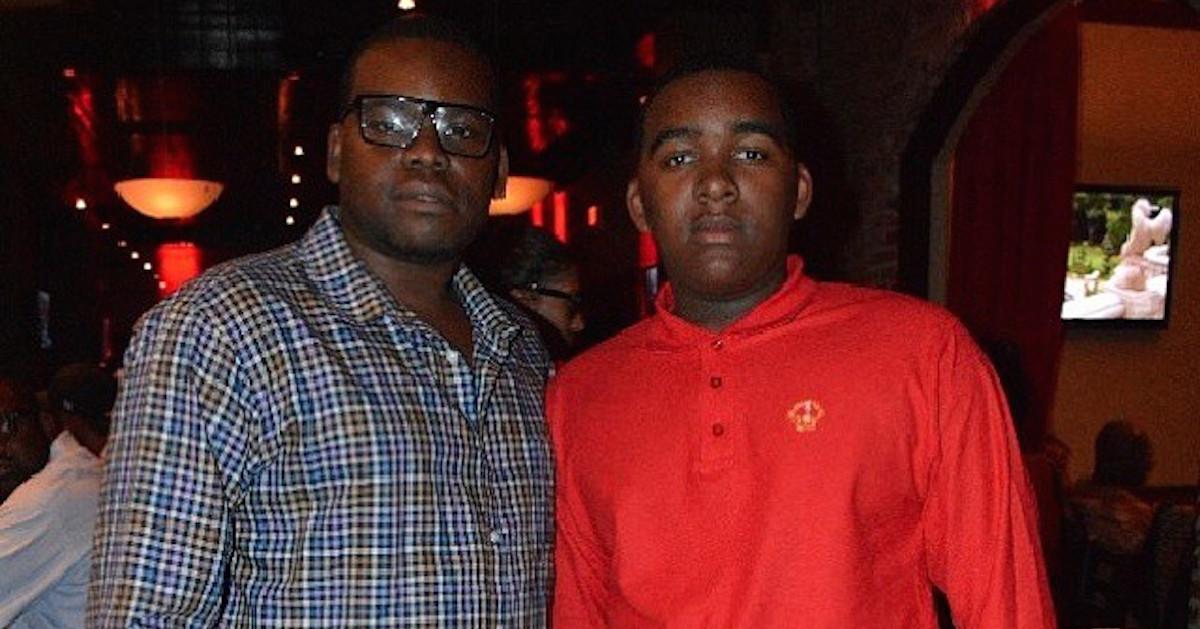 Article continues below advertisement
What happened to Nene Leakes' son Bryson?
In the early seasons of RHOA, no topic was off-limits for NeNe. She discussed how she used to be a stripper, how she didn't think the man who raised her was her biological dad, and how Bryson's dad (and her ex) was abusive to her. After she left said abusive ex, she began stripping, which was how she met Gregg.
On Season 3 of the show, NeNe had to throw Bryson out of the house after he had gotten arrested. At the same time, her marriage to Gregg was imploding (the two later got divorced and then they subsequently got re-married).
The following season, NeNe welcomed Bryson home after a stint in prison. Later on in Season 4, it was revealed that he had fathered a daughter named Bri'Asia.
Article continues below advertisement
In recent years, Bryson has been noticeably absent from the show. He does still have an active Instagram account, however, which he uses to show off pictures of him and his mom, and his kids. Bri'Asia will turn eight in June of 2020, and he has since welcomed two sons, Brayden and Blaze.
According to the 30-year-old's Instagram bio, Bryson is a music "producer, manager, and aspiring actor."
Article continues below advertisement
Bryson's ex called him and NeNe out on social media.
Though he hasn't been on the reality show in quite some time, Bryson has still been involved in some drama since he was last on RHOA. In December of 2019, Brentt Leakes posted an Instagram story that hinted that NeNe bought Bryson a home for his 30th birthday present. His alleged ex and the mother of son Blaze, Symone David, put Bryson on blast.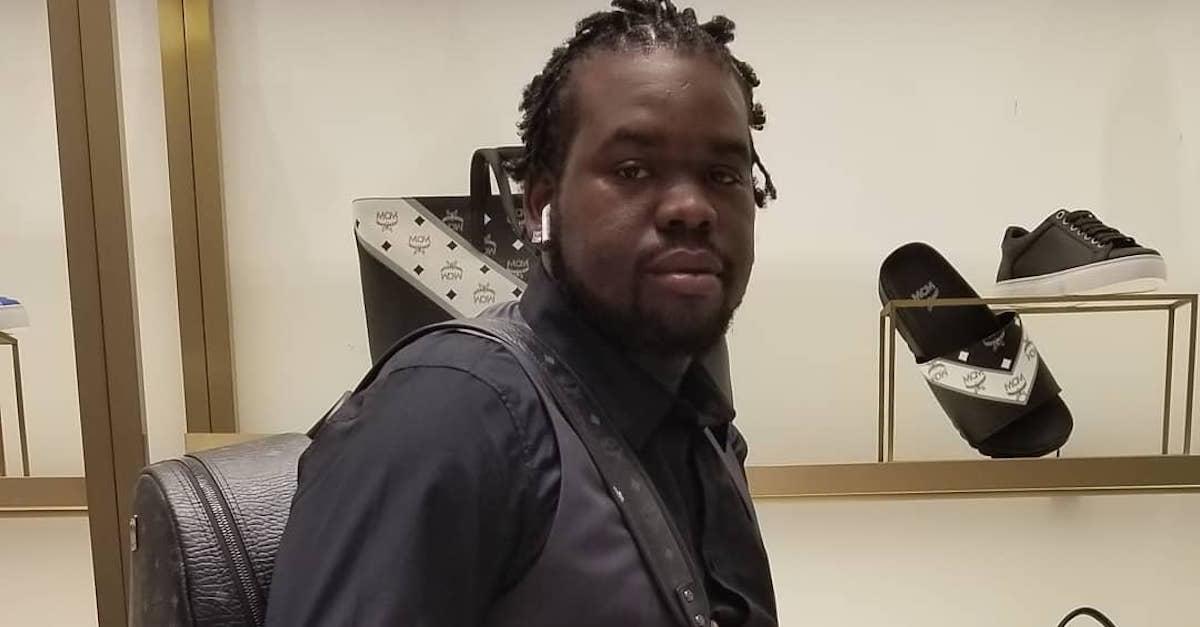 Article continues below advertisement
Symone later posted a video that accused Bryson of having five kids, and she also said that NeNe only acknowledges Bri'Asia.
"Bryson does not take care of none of his kids. He got five kids," Symone said in the video, per Reality Blurb. "Nene, she only claims one of them which is Bri'Asia. F--k Nene. F--k her money. F--k all of them."
It does not appear as though NeNe or Bryson commented on Symone's words.
In January of 2020, a report circulated on All About that Tea that Bryson was not actually the father of Symone's baby. According to a source, which was allegedly one of Symone's close friends, Symone had told Bryson he was the father because she wanted to be part of RHOA.
NeNe doesn't seem to be bothered by Symone's words. She posted her first ever TikTok on March 18, and it featured Bri'Asia.
The Real Housewives of Atlanta airs on Sundays at 8 p.m. on Bravo.