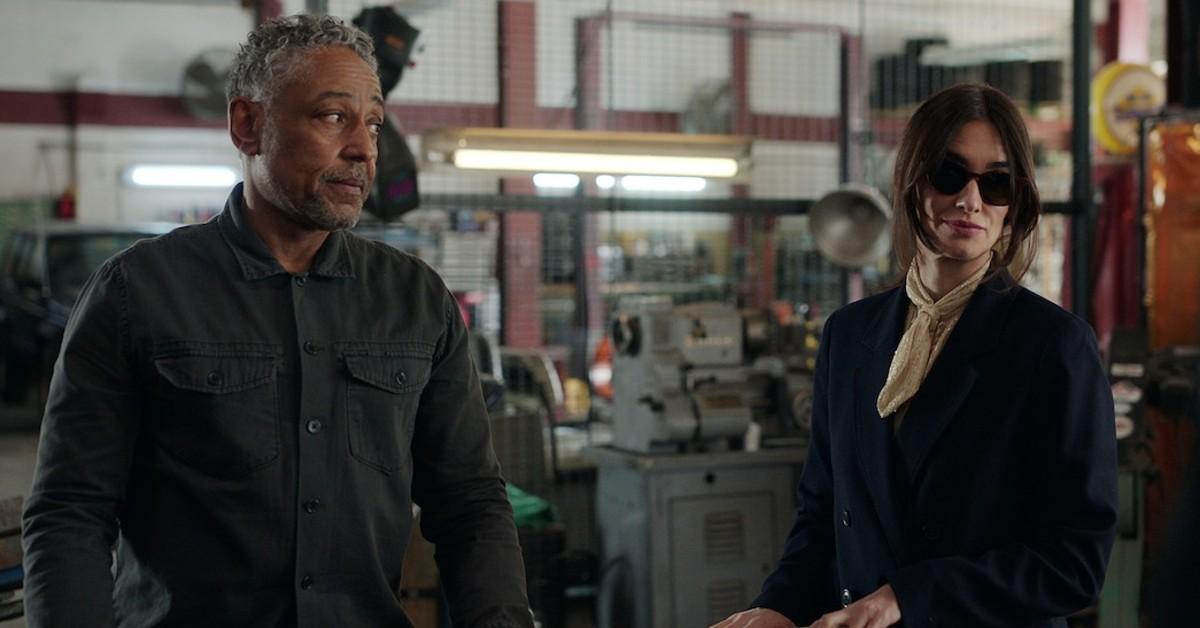 Netflix's Innovative Drama Series 'Kaleidoscope' Is Loosely Based on a Wild True Story
Streaming giant Netflix is about to release its most innovative project yet. Boasting subtle similarities to 2018's Black Mirror: Bandersnatch, Netflix's new crime series Kaleidoscope can be watched in any order. The series is comprised of eight episodes, which are not intended to be watched in sequential order. According to Netflix's Tudum, the heist series "is told through a streaming experience, where viewers will enter the crime at different moments in time."
Article continues below advertisement
From creator Eric Garcia and executive producer Russell Fine, Kaleidoscope — originally titled Jigsaw — follows an accomplished thief and his squad as they "attempt an epic and elaborate heist worth $7 billion dollars — but betrayal, greed and other threats undermine their plans." The plot spans about 25 years.
And while the premise is reminiscent of any action-packed popcorn heist flick, it actually has real-life origins. Unbelievably, Kaleidoscope is broadly based on a true story.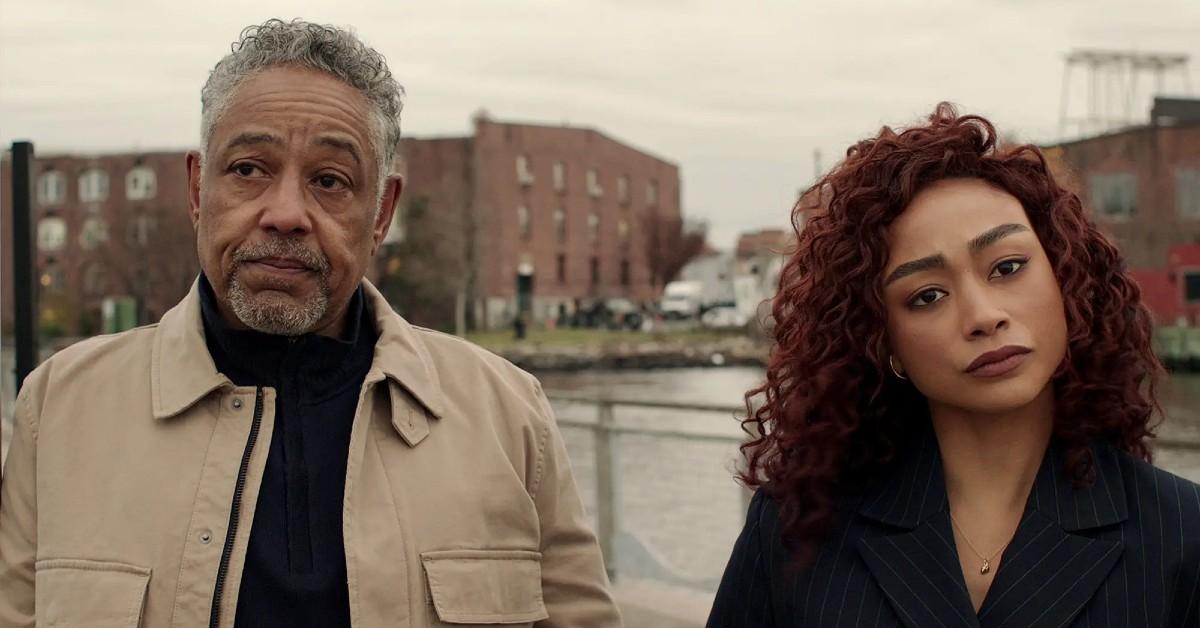 Article continues below advertisement
The plot of 'Kaleidoscope' is loosely based on the story of bonds going missing in the midst of Hurricane Sandy.
According to Deadline, "Kaleidoscope is loosely inspired by the real-life story where seventy billion dollars in bonds went missing in downtown Manhattan during Hurricane Sandy."
However, the truth is highly fictionalized in Kaleidoscope, as said bearer bonds were not stolen. The real thief is Sandy herself.
"Hurricane Sandy floodwaters inundated a 10,000-square-foot underground vault downtown, soaking 1.3 million bond and stock certificates — including bearer bonds that function like cash — and putting them in danger of turning to mush," the New York Post wrote back in November 2012.
The vault (there are actually three vaults in total) — which was kept hush-hush prior to Hurricane Sandy — is located under 55 Water St. (that's ironic). The Post wrote that an unnamed source claimed that $70 billion in bearer bonds were in danger.
Article continues below advertisement
Still, the amount that was actually damaged remains an estimate. A contractor who bid on the bond recovery job revealed little to nothing about the damage.
"It's nobody's business," the contractor told the Post. "The public doesn't need to know what's in that vault. It's between them and their customers."
Article continues below advertisement
According to Reuters, the Depository Trust & Clearing Corp. declined to reveal the value of the stocks and bonds that were threatened, but it was apparently a "very small percentage" of the $39.5 trillion of stocks and bonds stored. The percentage of securities that are dealt with electronically are in the "high 90s", DTCC spokeswoman Judy Inosanto shared at the time. Phew.
Given that computer records were unharmed, the DTCC said that recovering the stocks and bonds was more of "an administrative and logistical challenge than an economic issue."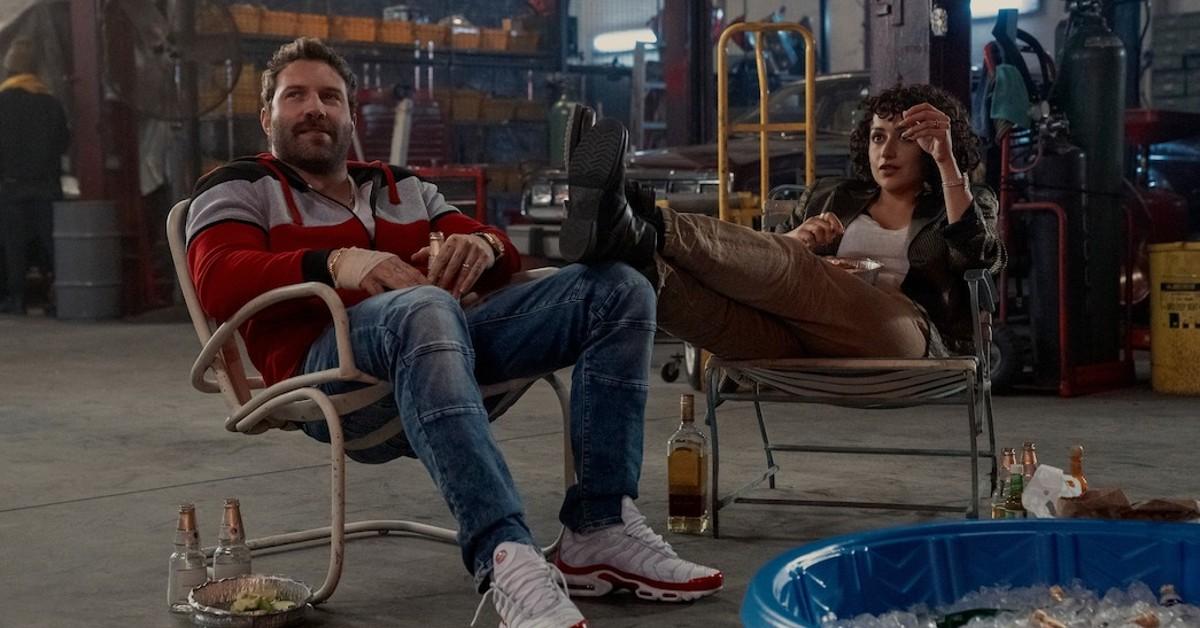 Article continues below advertisement
What can viewers expect from 'Kaleidoscope'?
According to Eric Garcia, the series is chock-full of juicy questions and answers. When you get to a question and its corresponding answer — or vice versa — will obviously depend on the order you watch it in.
"Being able to move around and watch different orders gives you a different viewpoint on the characters. There are questions that are going to be asked in one episode that are answered in another episode," Eric told Tudum. "Similarly, there'll be answers in an episode that you're watching that you don't even know are answers to something until you see the question when you watch another episode."
We'll don our best discreet black outfit and get ready to dodge some lasers.
Experience the non-linear heist series on Sunday, Jan. 1, 2023 on Netflix.