After a Recent Appearance, Some Are Wondering Whether Neve Campbell Is Pregnant
Neve Campbell's appearance at the 'MTV Movie and TV Awards' has left some fans wondering whether the actress is pregnant again or not.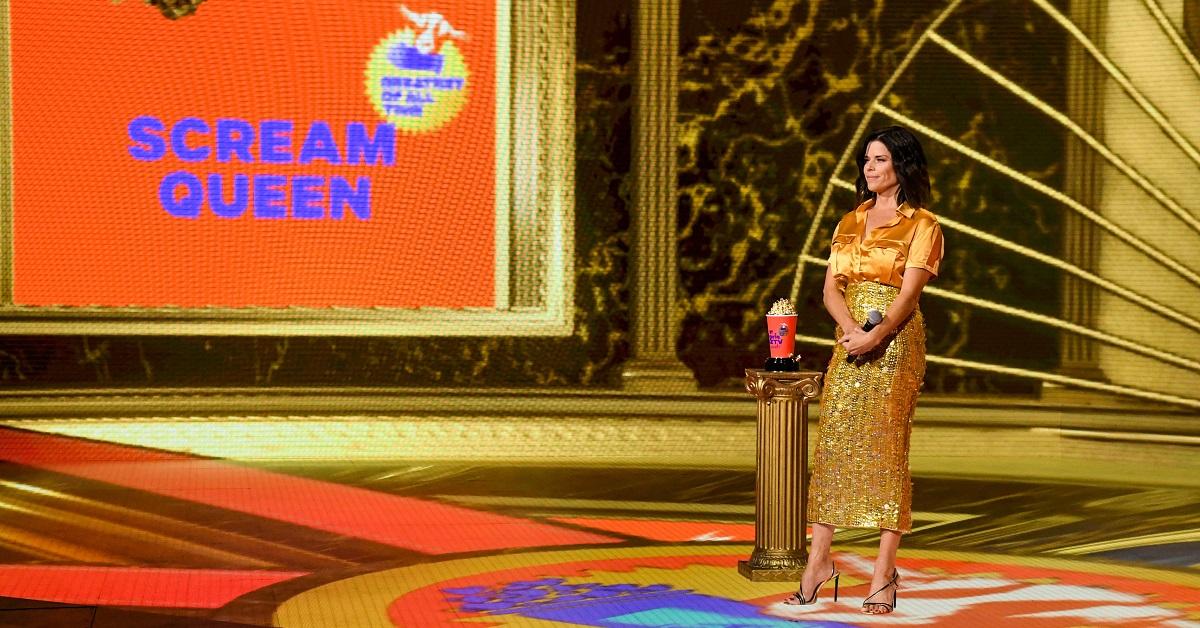 In spite of the ongoing pandemic, awards shows are still soldiering on, often with an array of celebrity appearances. On Dec. 6, the MTV Movie and TV Awards were held, and particular attention was drawn to Neve Campbell, the Canadian actress who became a star in large part thanks to the Scream franchise.
Fittingly, Neve was on hand to present the award for Best Scream Queen at the ceremony, but some fans had other questions about the actress.
Article continues below advertisement
Is Neve Campbell pregnant?
For the awards show, Neve chose to wear a high-waisted sparkly golden skirt paired with a loose, flowy golden blouse. She wore her hair down and had only a simple pair of earrings in her ears.
She completed the look with black heels, and let her outfit do the talking for her. For some viewers, though, the outfit only reinforced the speculation about whether Neve is pregnant.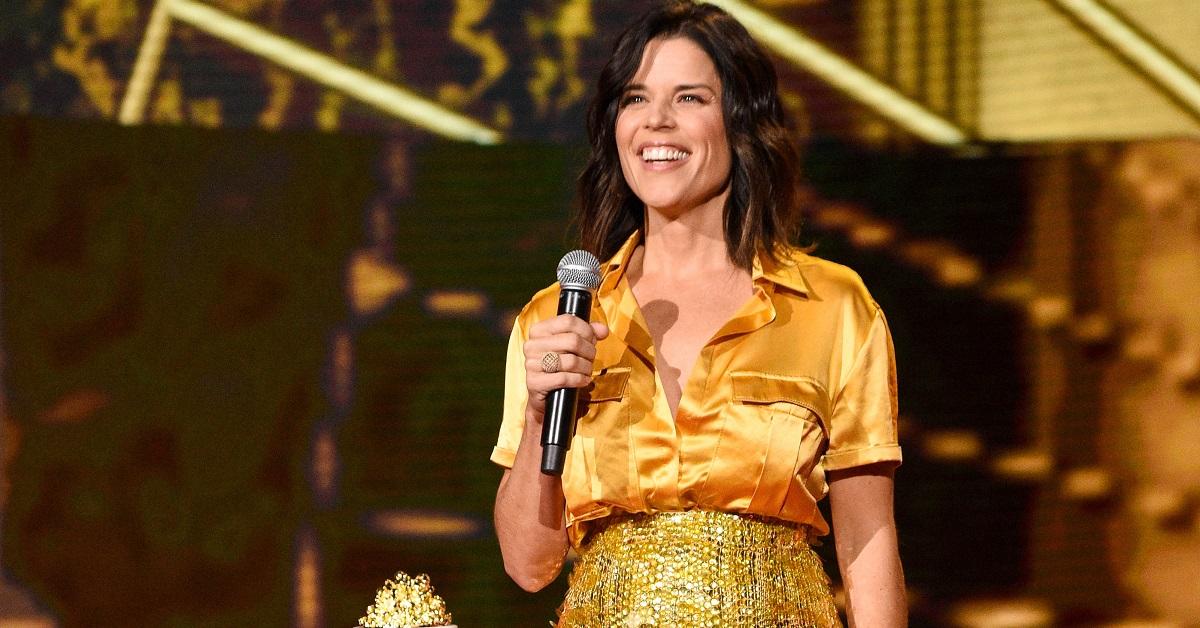 Article continues below advertisement
Although she has not announced anything publicly, there was some speculation about Neve being pregnant following her appearance at the MTV Movie and TV Awards. The speculation came because of what might have been a baby bump that Neve seemed to be sporting at the event. Because she has not confirmed the news herself, it's all just rumors at this point.
Neve already has two children.
Although she has not yet confirmed her pregnancy, Neve has already started a family. She has been dating actor JJ Feild since 2012 and has two children.
Article continues below advertisement
The first was born in August of 2012, and they adopted another child in 2018. Neve shared the news of the adoption with her followers on social media, explaining that Caspian, their first son, was thrilled to have a new sibling.
"Sheer joy!!!!.... So it's been a secret up until now as JJ and I wanted to wait until it was official but we adopted a beautiful baby boy five months ago. His name is Raynor and we are madly in love with him," Neve shared on Instagram.
Article continues below advertisement
"Our 6-year-old son Caspian is over the moon and asks every morning, 'Can I hold my baby? Can I feed my baby? Can I play with my baby?'"
Article continues below advertisement
"It's the most incredible thing we've experienced," she continued. "We're so grateful for this beautiful light coming into our lives and we think of and are grateful to his birth family every day for such an incredible gift. This picture was taken moments after our adoption became official yesterday and I've been dying to share our news with you all!"
Given the fact that Neve shared the news of her decision to adopt, it makes sense to think that she would share another pregnancy if she were in fact pregnant.
For now, the idea that she might be pregnant is still just a rumor and one that's based entirely on how she looked in one outfit. Whether she's actually expecting again remains to be seen, but for now, we don't have anything even resembling solid evidence.