New Employee Embarrassed After Co-Worker Sees Her Video About Not Knowing Where to Eat Lunch
After starting a new job, one woman goes viral on TikTok after trying to figure out where her co-workers eat lunch. She gets her answer unexpectedly.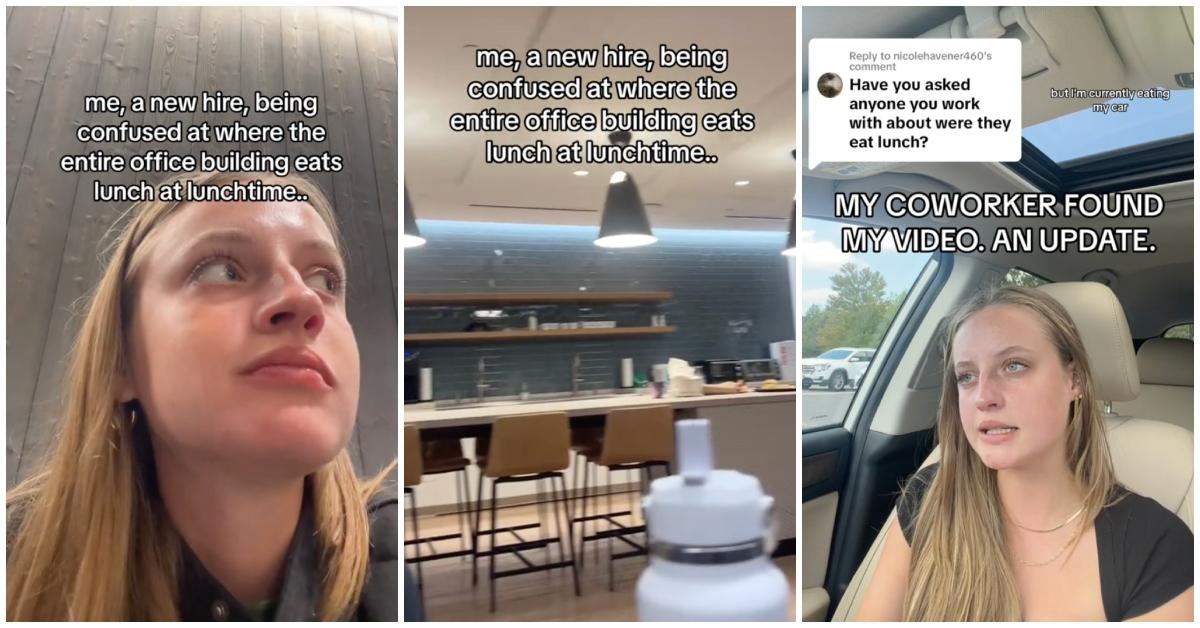 Being the new person at work is so embarrassing! It's like everyone in the office is speaking in code about projects that you know nothing about while you are sitting at your desk trying to log into your new email account and figure out exactly what it is that you do. In short, you are clueless about everything and need a moment to go to the bathroom (where is it, again?) so you can stare at yourself in the mirror and remind yourself that this is your new life now.
Article continues below advertisement
But of course, you really can't avoid being a newbie in the workplace unless you stay at one job forever, and most people don't. I mean, have you seen all those people on TikTok who went viral after quitting their jobs?
Anyway, one woman perfectly illustrated what it's like to be a new employee who doesn't know squat. What's her dilemma? She can't find out where her co-workers eat lunch!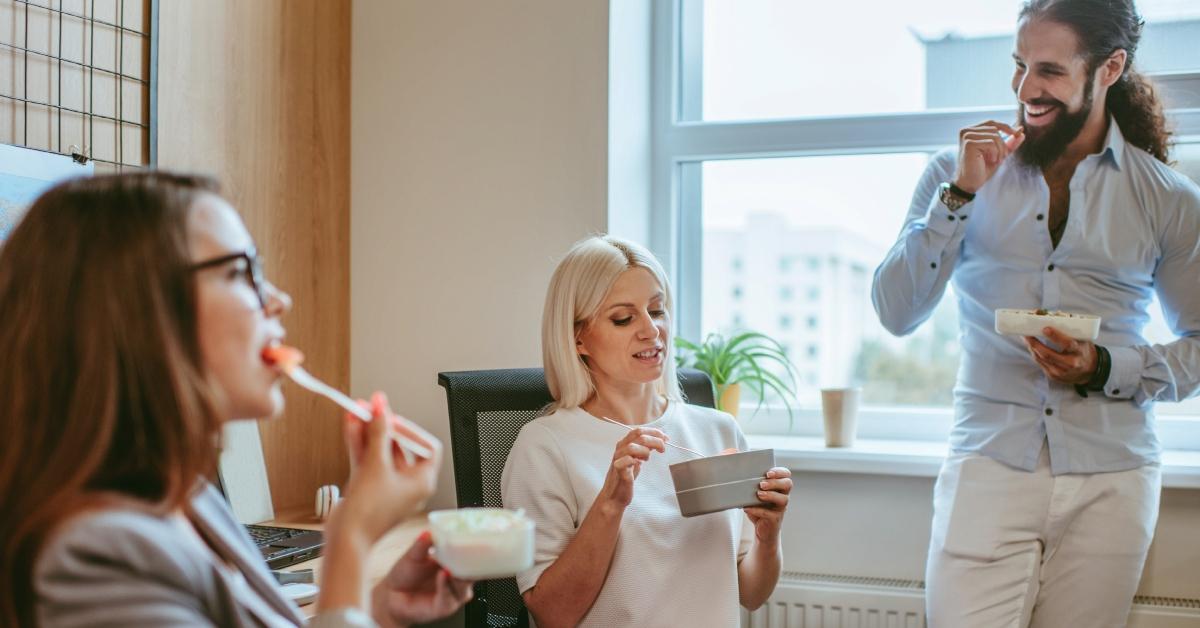 Article continues below advertisement
A woman who just started a new job took to TikTok after she didn't know where her office building ate lunch.
TikTok creator @simmplyemmily shared a video to the platform documenting her current sitch. Basically, she is eating her lunch in an area with a kitchenette that looks like a place where one would typically devour their midday meal, but for some strange reason, it's empty. No one else is there, not a single soul.
Article continues below advertisement
In the video, she wrote: "Me, a new hire, being confused at where the entire office building eats lunch at lunchtime."
Furthermore, she noted that it was 1 p.m., in her caption, which is a pretty common time for lunch, if you ask me.
In the comment section, some users trolled her.
"Girl they met up somewhere without you to talk mad s---," wrote one user.
Another teased: "They didn't tell you about the secret floor?"
Article continues below advertisement

Other users shared their best guesses about where everyone else was chowing down. "The thing that blew my mind when I joined the corporate world was that my co-workers either don't eat, or eat at their desks so they can keep working," read one comment.
Article continues below advertisement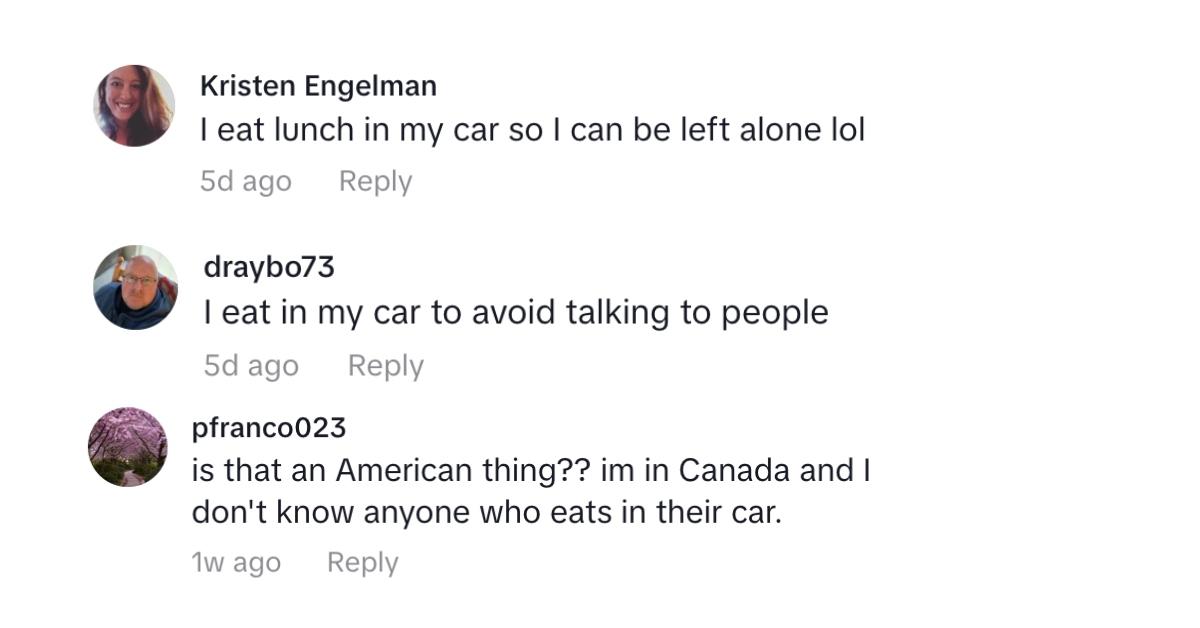 Article continues below advertisement
Mystery solved! She finally found out where people in her office eat lunch after a co-worker saw her TikTok.
OK, I guess the algorithm did its thing, but in the most awkward way ever. In a follow-up video, @simmplyemmily shared that a co-worker saw her video and then messaged her the answer.
Article continues below advertisement
"Well, my co-worker found my video because it went viral. I was in a meeting today and I got a message on Teams being like 'girl, your video just showed up on my For You page on TikTok,'" she said.
@simmplyemmily explained that she was embarrassed as she had only been at the job for a week and a half and the only co-worker she knew was the one who had messaged her.
But at least she was able to get some answers. "She said she either eats at her desk, goes outside, or eats in the cafeteria," @simmplyemmily informed. She also clarified that she forgot her building had a cafeteria because it was under renovation.
Well, I guess that settles it then! Mystery solved!