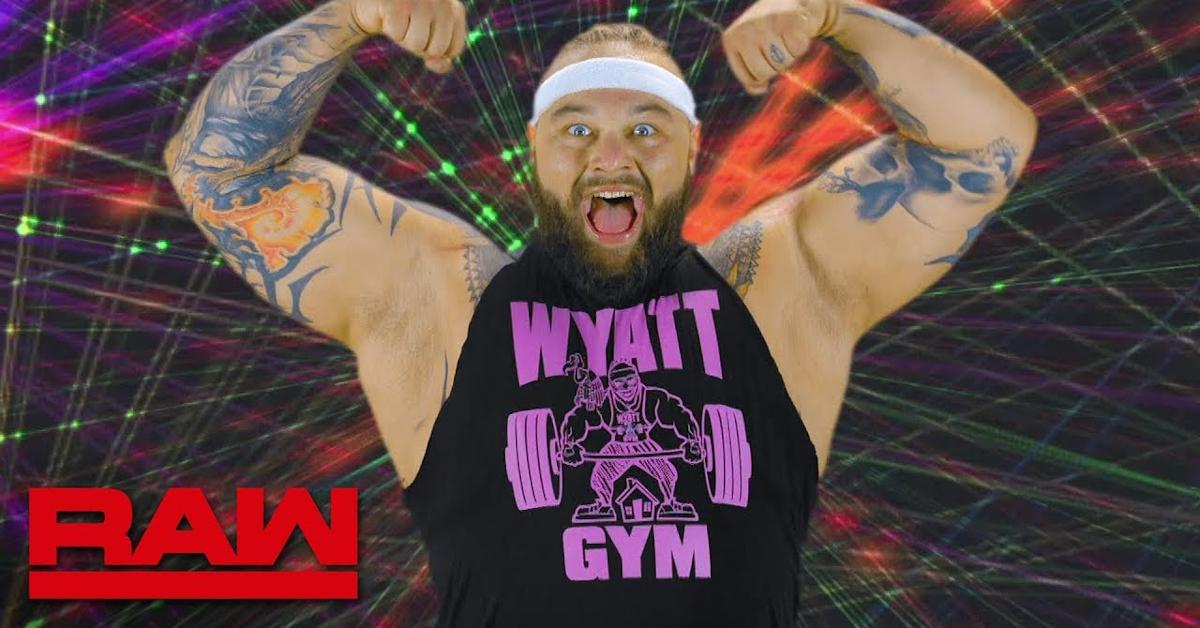 Bray Wyatt Revealed the 'New Face' of the Firefly Funhouse, and WWE Fans Were Surprised
WWE fans thought that they were going to be treated to a new member of the Firefly Funhouse bit after superstar/twisted children's show host Bray Wyatt pledged to show everyone a "new face." Viewers thought that a new puppet would be making an appearance on the popular sketch. As it turns out, however, Bray did indeed introduce a "new face", it just wasn't what anyone was expecting.
Article continues below advertisement
One of the biggest developments with "The Fiend's" character was the introduction of his new mask created by legendary special effects artist and actor Tom Savini.
The creepy look soon became synonymous with the superstar's "evil carnie" gimmick and helped to launch him in the stratosphere. He's not only the current WWE champion but also one of the biggest sellers of merchandise for the company.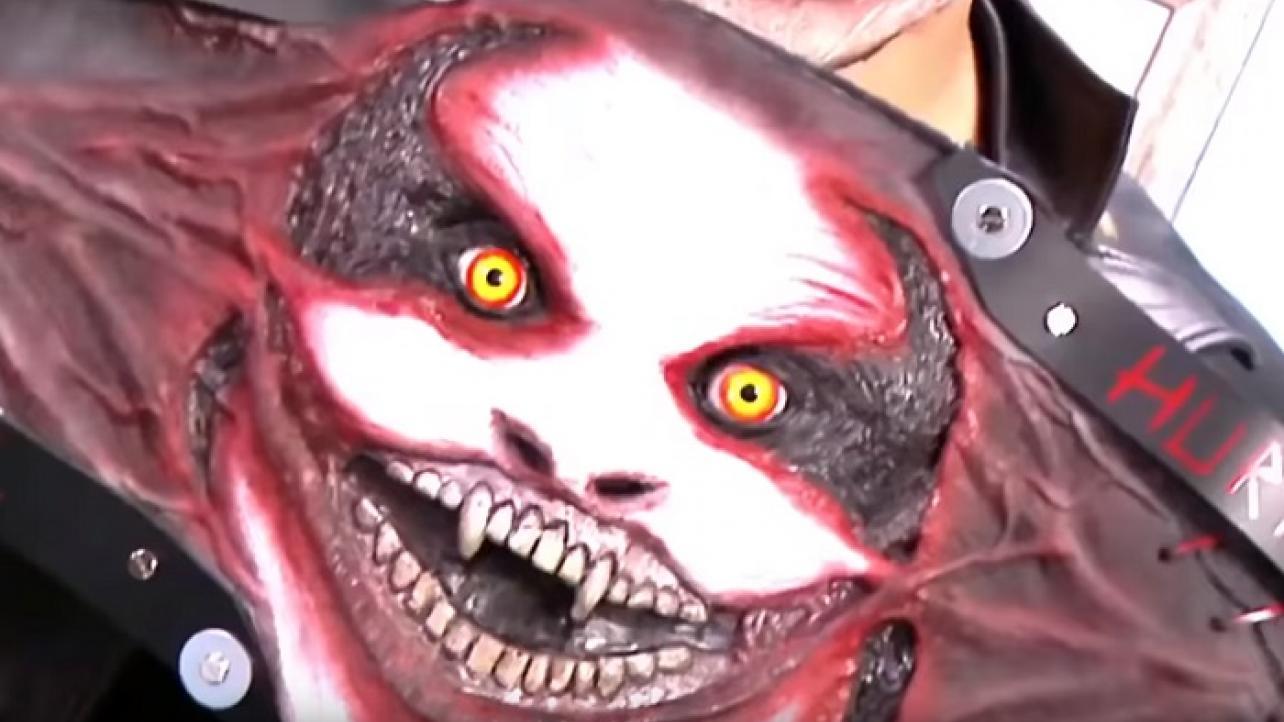 Article continues below advertisement
Whenever a superstar is helping push new products to line both his and the WWE's pockets, they're going to be very happy. And while Bray just debuted a new belt (basically a blue version of the "RAW" universal championship) it turns out he had another one in the works: one that emblazoned his gross-looking mask's face all over it.
The belt looks like it's made of stretched-out human flesh and is seriously disturbing.
WWE fans can buy this modified version of the WWE Universal Championship that looks like something out of the Death in the Family Batman graphic novel that features a faceless Joker, but that's not the only new addition the wrestler debuted on SmackDown.
Article continues below advertisement
Bray showed off a rap remix of the "Muscle Man" dance along with his puppet pal, Huskus the Pig Boy. 
It's eerie and hilarious, like pretty much all of his other segments on the sketch series. It also featured a new custom title at the end; the fact that the "Firefly Fun House" is getting amped up production values jut show how much Bray's star has grown.
Article continues below advertisement
He's easily becoming the biggest reason for fans to tune into the WWE. It's mind-blowing to think that major narratives and plot points for superstars, along with new titles being debuted on a series that started off as a twisted joke.
Bray Wyatt's third major reveal on Firefly Funhouse: Daniel Bryan.
The co-builder of the Firefly Funhouse was offered a title shot by Bray Wyatt, and he accepted it. It turns out that the "new face" wasn't just the mask-belt that he debuted for fans. The new face was a gruesome plan Bray had for Daniel's appearance.
Article continues below advertisement
Bray entered the ring and ended up pulling Daniel underneath it, all while tugging away at the wrestler's beard hairs, hinting that he was removing it strand by strand, with his hands, as the episode ended. Terrifying, but then again, that's pretty much Bray's MO.
Article continues below advertisement
We'll see what Bray has in store for SmackDown fans tonight on Fox when the action begins at 8pm EST. Are you a fan of the fiend? Or are his antics too weird for your liking?