Hallmark Regular Niall Matter Has a Beard Now, and Fans Can't Get Over It
Hallmark actor Niall Matter has a beard in the latest 'Aurora Teagarden' mystery, and fans don't really know how to handle this development.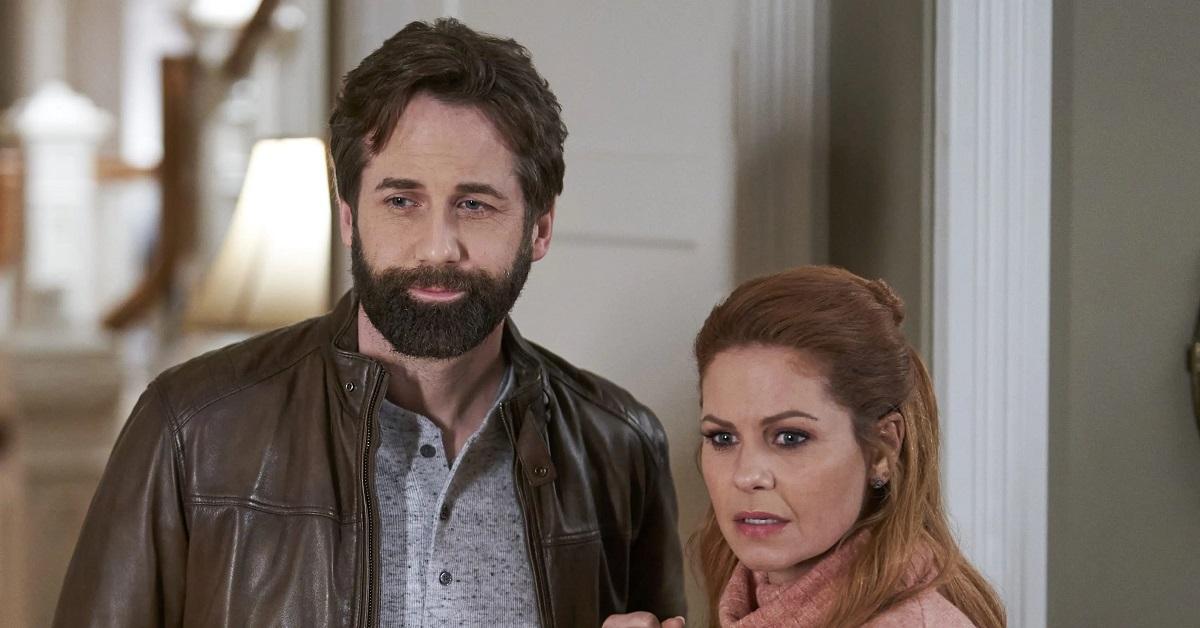 Usually, when an actor grows a beard, it's not a hugely remarkable decision. Most actors are fairly good looking, and so beards don't tend to change that very much. While that's true in general, there have been some truly disastrous facial hair decisions over the years, and now it, seems that Hallmark actor Niall Matter may have made one himself. He's sporting a new beard in the latest Aurora Teagarden movie, and fans are not happy.
Article continues below advertisement
Niall Matter has grown a pretty unpopular beard.
When Niall shows up in Haunted by Murder, the latest film in the Aurora Teagarden Mysteries series, he's sporting a dark, full beard that's unlike any of the facial hair he's previously sported onscreen. Typically, Niall plays his character, Nick, with just a small amount of scruff or even totally clean-shaven. Needless to say, this look was enough of a departure that it sent some fans into a tailspin.
Article continues below advertisement
Fans react to Niall's new look.
Although the reaction was fairly wide-ranging, the general tenor of it all pointed in one direction. Fans were pretty unhappy with the new look, and some even wondered if he had intentionally done it for another role.
Article continues below advertisement
While some were wondering whether the beard was for another project, though, others were just upset that they had been subjected to the beard to begin with. Although one person suggested that some people may love it, it appears that's not true of most people.
Article continues below advertisement
Other people were just totally confused by what they were seeing. Even these people seemed unhappy, though.
Article continues below advertisement
The beard convinced some fans that Niall was not in the movie.
Although most people were bothered by the beard but recognized that it was Niall behind it, some were so thrown by the new look that they thought he had left the series altogether.
"Niall Matter looks so different with the full beard and new hair do. Looks like a different person, at first I thought it was someone else," one person wrote under a Facebook post that showed off his new look.
"Here is my question….is Niall Matter still on it? I can't tell from the advertisements," another person wrote after Hallmark posted an image of Niall on Facebook.
There were also a few brave voices who weighed in in support of the beard, although most insisted that Niall should shave it moving forward.
Article continues below advertisement
Is Niall's beard for another project?
At this point, it's unclear whether Niall grew his beard as a personal decision, or whether he did so because he's preparing for another role. Given the unexpected furor that the beard has caused, it's clear that plenty of fans are interested in the state of his facial hair.
Niall probably didn't anticipate the level of uproar that his new beard has caused, and he has yet to publicly react to the social media firestorm. Moving forward, it seems that fans would like to have some input into how he manages his facial hair.