'MasterChef' Alum Nick DiGiovanni Wants to "Make Cooking Cool" With His Viral TikTok Videos (EXCLUSIVE)
After competing on 'Masterchef,' Nick DiGiovanni is impressing his followers with his TikTok cooking videos. He dished on his National Coffee Day pairings.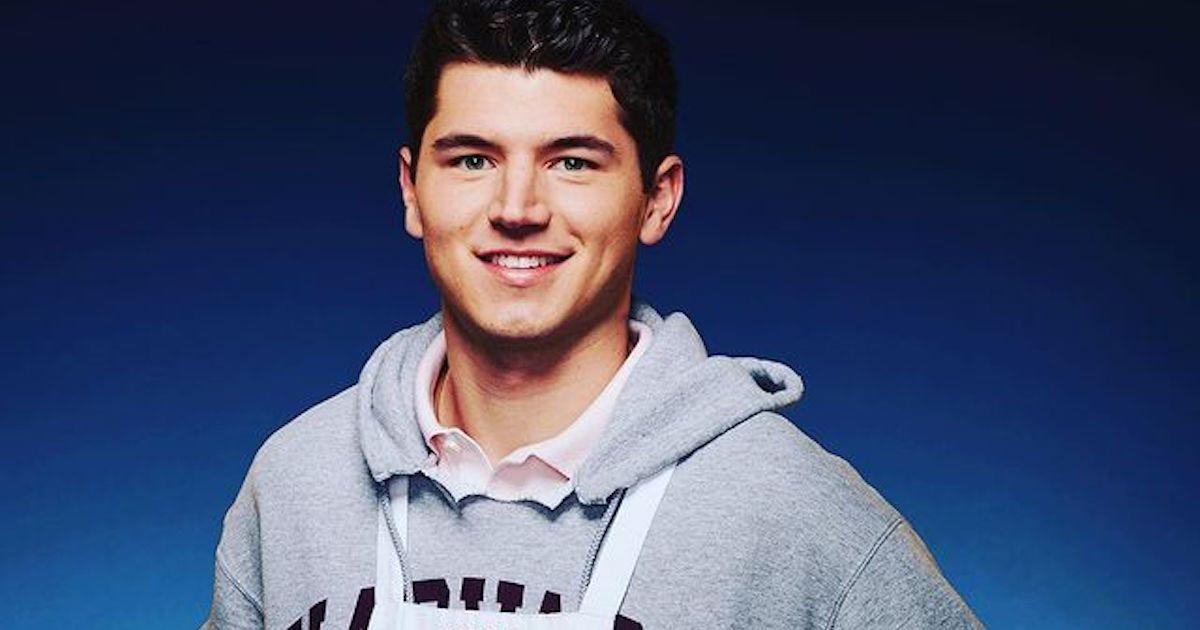 TikTok users who have made it to #FoodTok may recognize Nick DiGiovanni from his fast-paced and informative cooking tutorial videos — most of which open with him sticking a knife to his cutting board.
The chef originally rose to fame as a contestant on Season 10 of MasterChef, and he's the youngest person to ever make it to the finals.
Article continues below advertisement
Since his time as a competitor on the popular cooking series, Nick has returned to the show as a mentor. He's also graduated from Harvard with a special degree in Food and Climate, and he's become a social media star (along with his hamster, Pesto) with more than 7.2 million followers on TikTok.
In honor of National Coffee Day, which is on Sept. 29, the Rhode Island native spoke exclusively with Distractify about how to best pair the beverage with Kinder Bueno bars. He also discussed his TikTok success, and why his video style sticks out from the rest.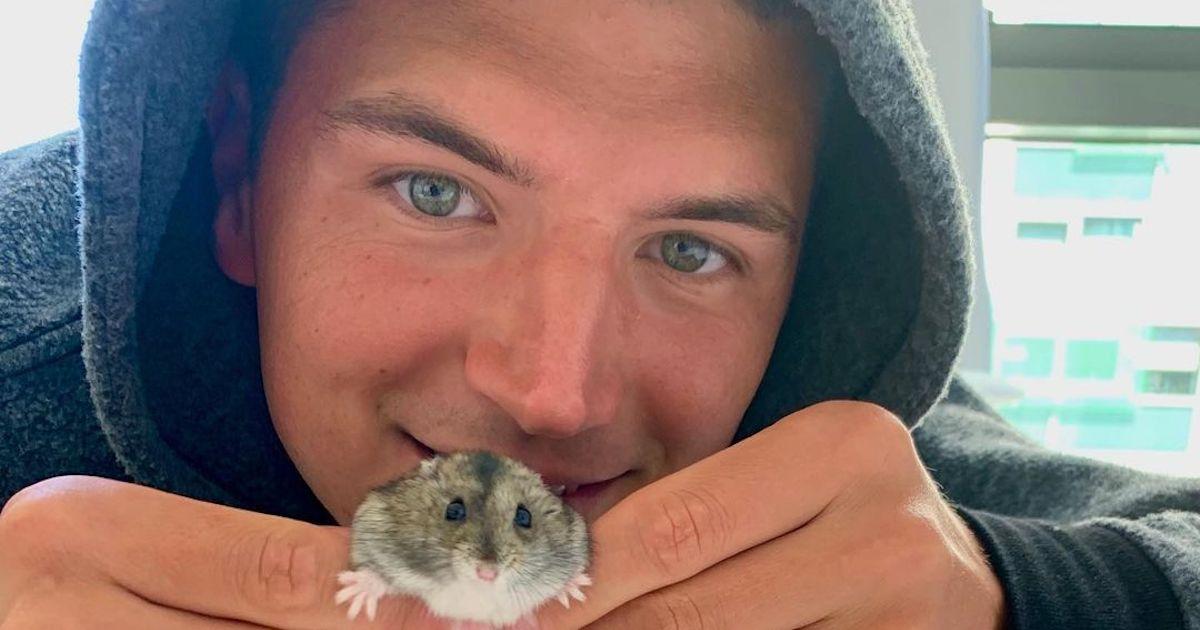 Article continues below advertisement
Nick DiGiovanni talks his TikTok success, and how he creates his cooking videos.
Though Nick arguably has an added advantage on TikTok because of his MasterChef platform, there are so many other creators on the app to compete with. In order to set his videos apart, Nick mixes up his everyday recipe posts with videos featuring "unique ingredients," like a pink pineapple or a durian, to show people "things they haven't seen before."
"One of the biggest things I do that you probably don't see on a lot of other cooking channels is that I go right to the roots of something," Nick told Distractify about why his videos are different. This can mean teaching people how to make chocolate brownies fully from scratch, by starting off with a cacao pod.
While the MasterChef alum wants his videos to teach and inspire, he recognizes that TikTok is a platform all about instant gratification.
Article continues below advertisement
"I want to make these videos very lighthearted and fun to watch. Most traditional cooking videos, while certainly informative, are very slow and boring. That's not the way it is anymore online, which is really exciting," Nick shared. "Nobody really wants to watch a really slow-making video and wait for water to boil."
The chef also doesn't take himself too seriously, which is why many of his videos feature his signature knife toss.
Article continues below advertisement
"I want to make cooking cool, and to do things that keep people on their toes a little bit," he added about his style. "Throwing the knife to start is one of those attention-grabbers that's pretty hard to beat."
The chef partnered with Kinder Bueno to create epic pairings in honor of National Coffee Day.
While TikTok trends come and go in the blink of an eye, there's one ever-evolving beverage that never goes out of style on the app: coffee.
Whether you're still sipping on dalgona coffee months after it went viral, or you enjoy a classic latte or a simple espresso, there are plenty of concoctions to enjoy to commemorate National Coffee Day on Sept. 29.
Nick teamed up with Kinder Bueno to share a few of his favorite chocolate and coffee pairings.
Article continues below advertisement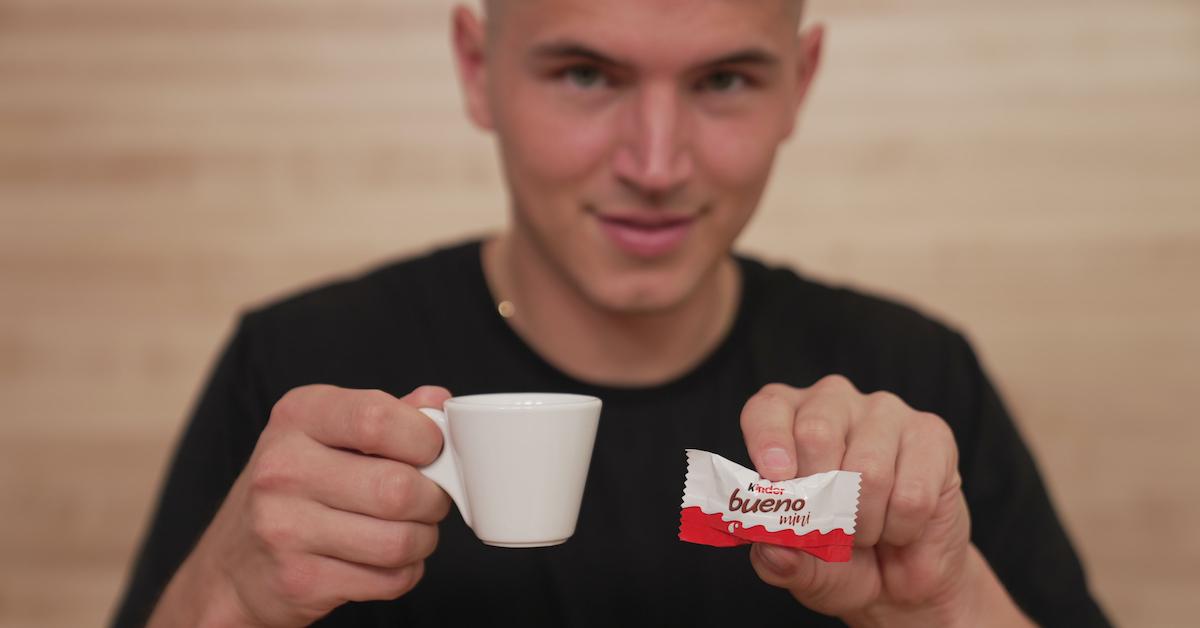 "I wanted to figure out how to take an ordinary ordinary coffee moment and make it extraordinary," the chef shared about his inspiration.
Per Nick and Kinder:
Go-To Night Cap: "Nothing caps off a great meal with friends better than a cup of espresso and Kinder Bueno Mini."
Pairing Notes: Kinder Bueno's smooth milk chocolate complements the acidic notes in the espresso while leaving a sweet, chocolatey taste on the palate.
Article continues below advertisement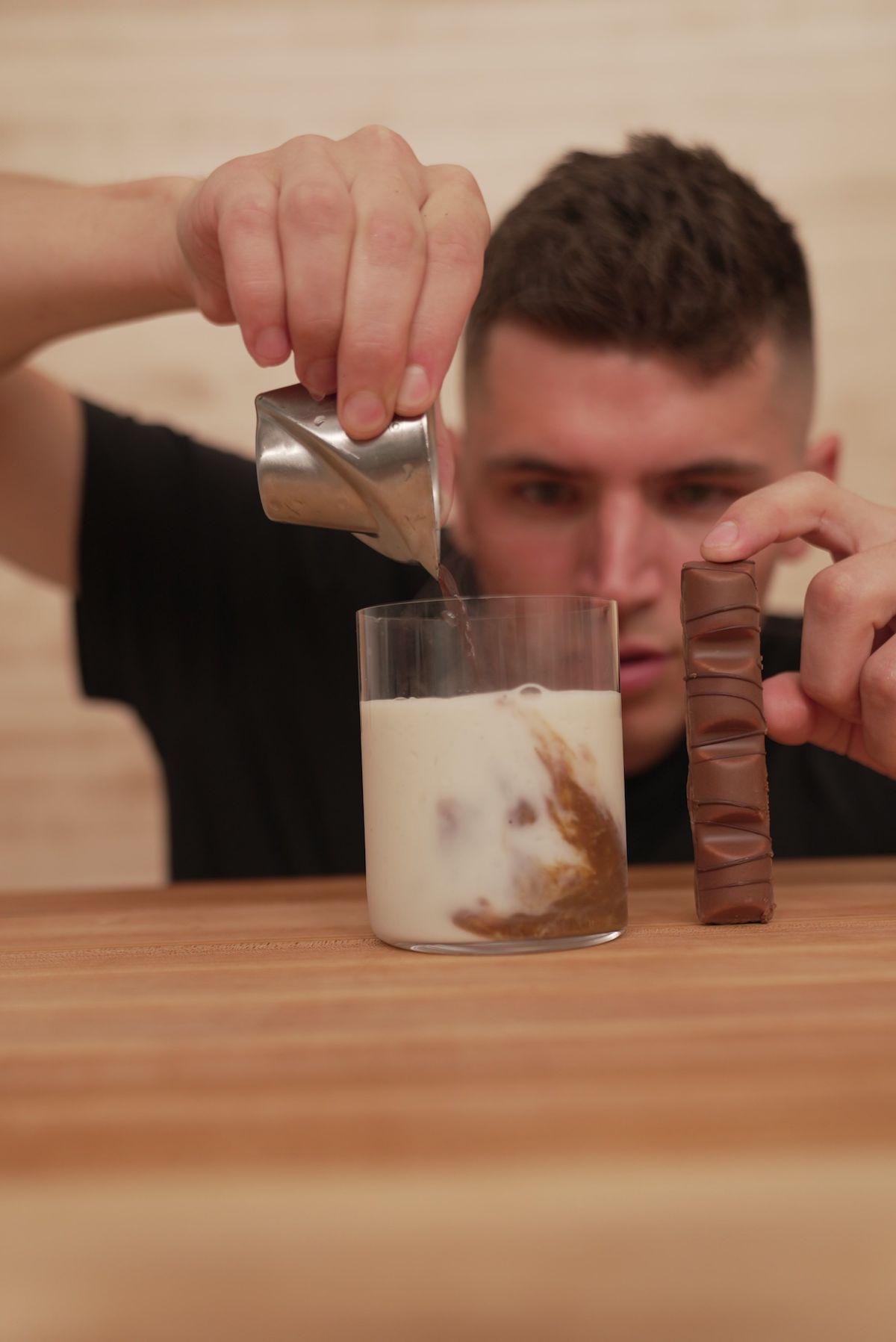 Uplevel Your Lattes: "A traditional latte is 1/3 coffee and 2/3 milk but that's the beauty of food, it's meant to be fun and open to creative interpretation. I've seen some amazing renditions on social these days, including a Kinder Bueno Frappe (the cold cousin to the latte), and encourage you to try your own. One of the easiest, and frankly tastiest, ways to enhance your latte experience is by pairing it with a multi-flavored chocolate bar like Kinder Bueno."
Pairing Notes: Kinder Bueno's crispy wafer is the perfect contrast to the light, frothy latte, while it's milk chocolate flavor and creamy hazelnut filling pair nicely with espresso as well as popular seasonal flavors like pumpkin spice, nutmeg and allspice.