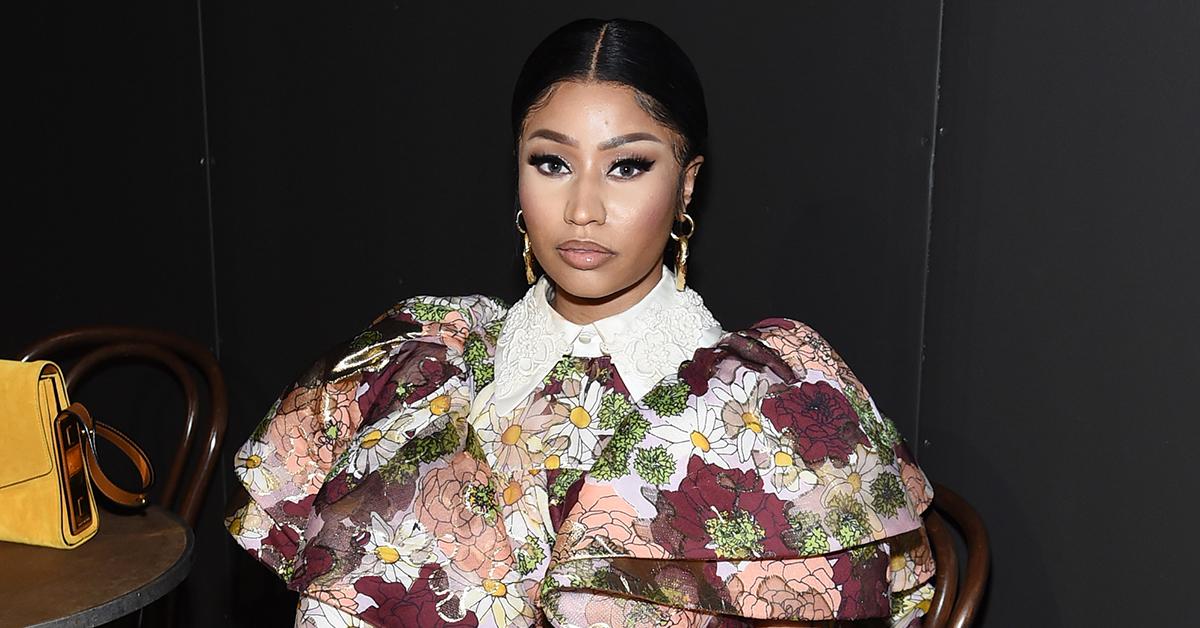 Nicki Minaj Has a Younger Sister That Looks More Like Her Twin and Fans Are Shook
Over the past few weeks, Nicki Minaj's timeline has been filled with gorgeous selfies and romantic pics with her partner in crime, Kenneth Petty. But on Feb. 20, the rapper posted something quite different. She surprised fans with a rare clip of her family, where she could be seen spending quality time with her dad and her little sister, Ming Minaj.
Article continues below advertisement
Followers were pretty stunned at the resemblance between Nicki and Ming, already branding them "twins." But what else do we know about the rapper's little doppelgänger? And what about the rest of her siblings? Read on to find out.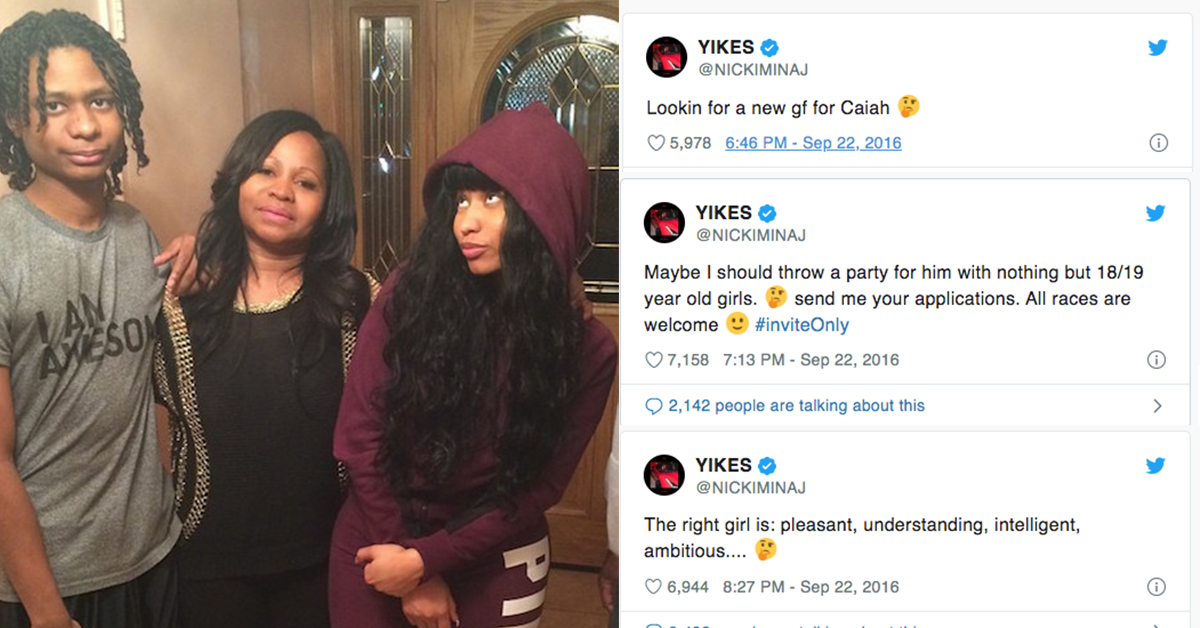 Article continues below advertisement
Who are Nicki Minaj's siblings?
The rapper has a total of four siblings. In addition to Ming, Nicki also has three brothers: Micaiah Maraj, Brandon Lamar (her half-brother), and Jelani Maraj. Nicki's younger brother Micaiah (whom she refers to as "Caiah"), keeps a relatively low profile, but he seems to have a pretty close relationship with his sister. In fact, she once joked on Twitter that she wanted to find him a girlfriend (we imagine tons of girls were after him by then).
On the other hand, Nicki's half-brother Brandon is actually a rapper and singer like her. He rose to fame in 2007 and has released a few popular hits, including "Control" and "Raw." You can check out his channel here.
But as for Nicki's older brother, Jelani, he's actually been making headlines for the most disturbing reason.
Article continues below advertisement
Nicki's brother, Jelani Maraj, will be facing prison time.
Jelani was found guilty of repeatedly raping his 11-year-old step-daughter in his Long Island home, and the victim's brother actually testified to seeing one of these assaults. The Trinidad And Tobago native was sentenced to 25 years to life in prison for predatory sexual assault, but according to reports, Jelani and his attorney plan to appeal the decision.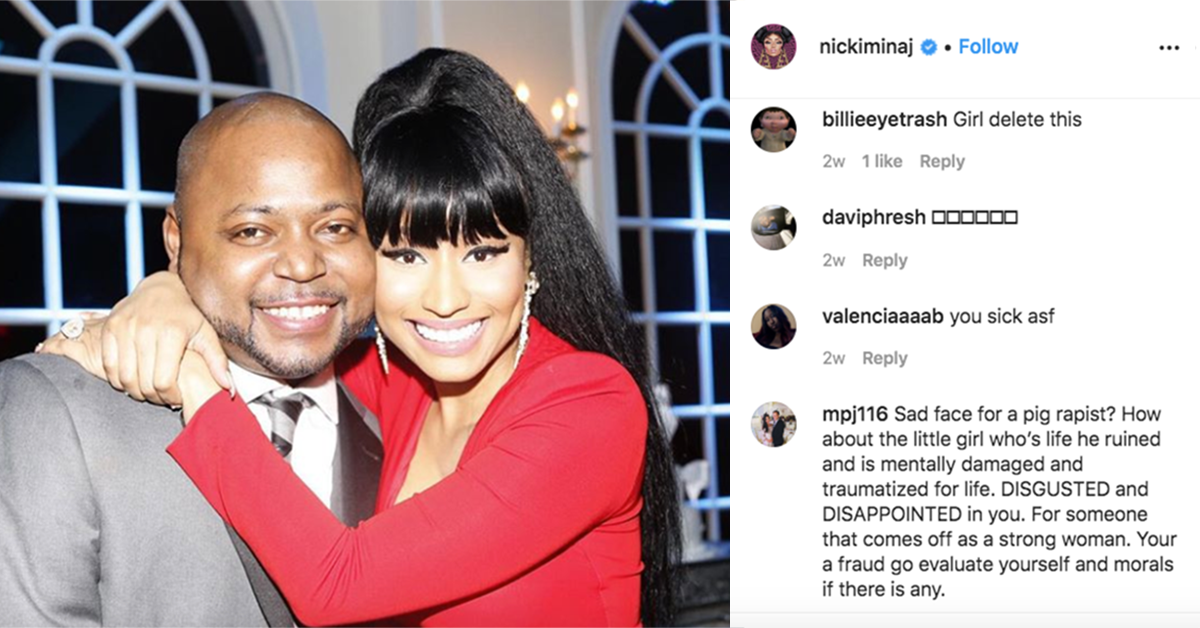 Article continues below advertisement
This, unfortunately, wasn't the first time that the rapper's brother was accused of raping a minor. In 2015, he was charged with first-degree rape and first-degree sexual conduct against a child who was younger than 13. And at the time, Nicki was the one who paid for his $100,000 bail.
When she proudly shared a selfie with her brother, proclaiming her love and loyalty for her big sibling, fans were NOT happy.
One commenter said: "I understand that he is your brother but he is also a child rapist. Please don't defend a guy that rapes 11 year old girls REPEATEDLY."
Article continues below advertisement
Who is Nicki Minaj's litter sister, Ming?
Ming Maraj is actually Nicki's half-sister from her father's side. No one was aware that the "Tusa" singer had a little sister until 2013, when she shared photos of Ming for the first time. She posted them on Twitter and captioned the first one: "#littlesistersRock #ming." And for the second, she wrote: "#Sister love u."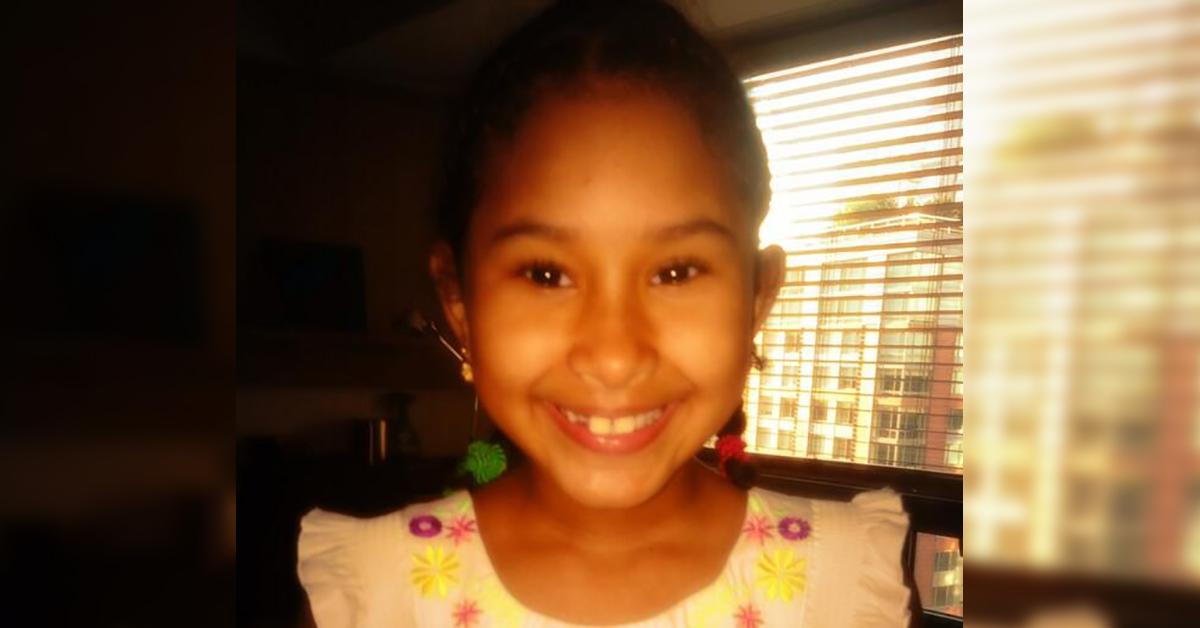 Article continues below advertisement
Since she hasn't really opened up about her baby sister, not much is known about Ming. Her age is also unclear, but one thing we do is that she's grown up to become a carbon copy of Nicki.
On Instagram, the "Chun-Li" singer shared a short video of her, Ming, and their dad Robert Maraj. She leaned in towards her sister, then panned the camera to her father while the lipstick filter surrounded their smiling faces.
Article continues below advertisement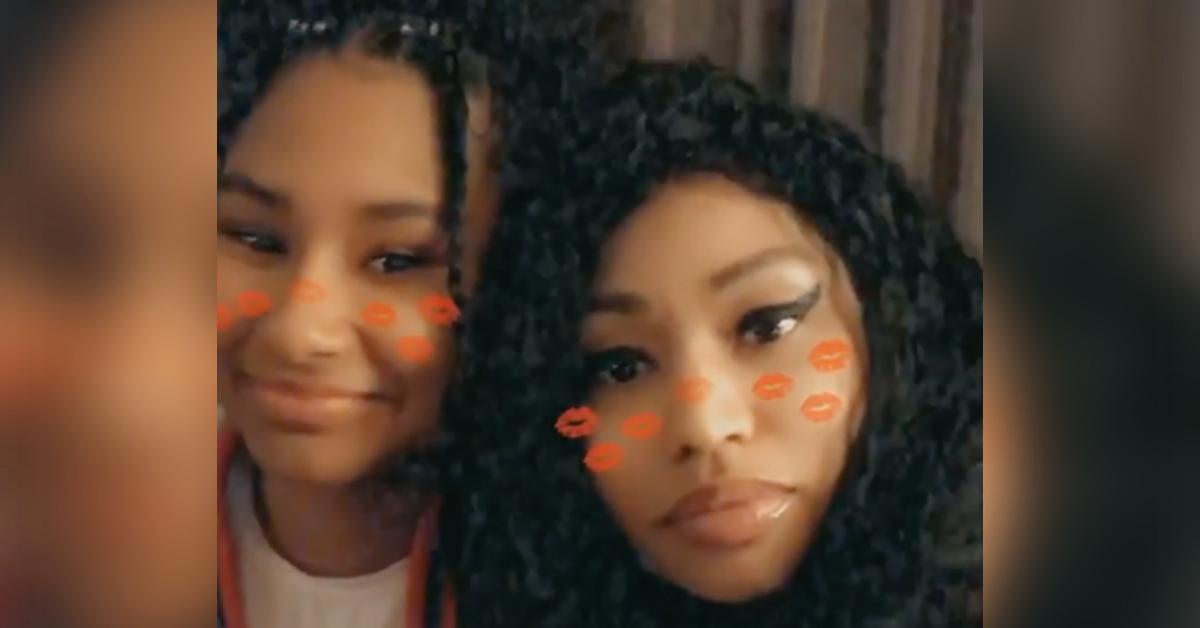 The clip got several heartwarming responses from fans and celebrities alike. Singer Monica said: "She's so beautiful ! She looks like you @nickiminaj," and Skai Jackson responded with: "She's so pretty."
It looks like Nicki is being a protective big sis when it comes to Ming's private life, so it's not too surprising that she hasn't shared much information about her. Still, this little glimpse of family time was definitely a start, and we hope it won't be the last!