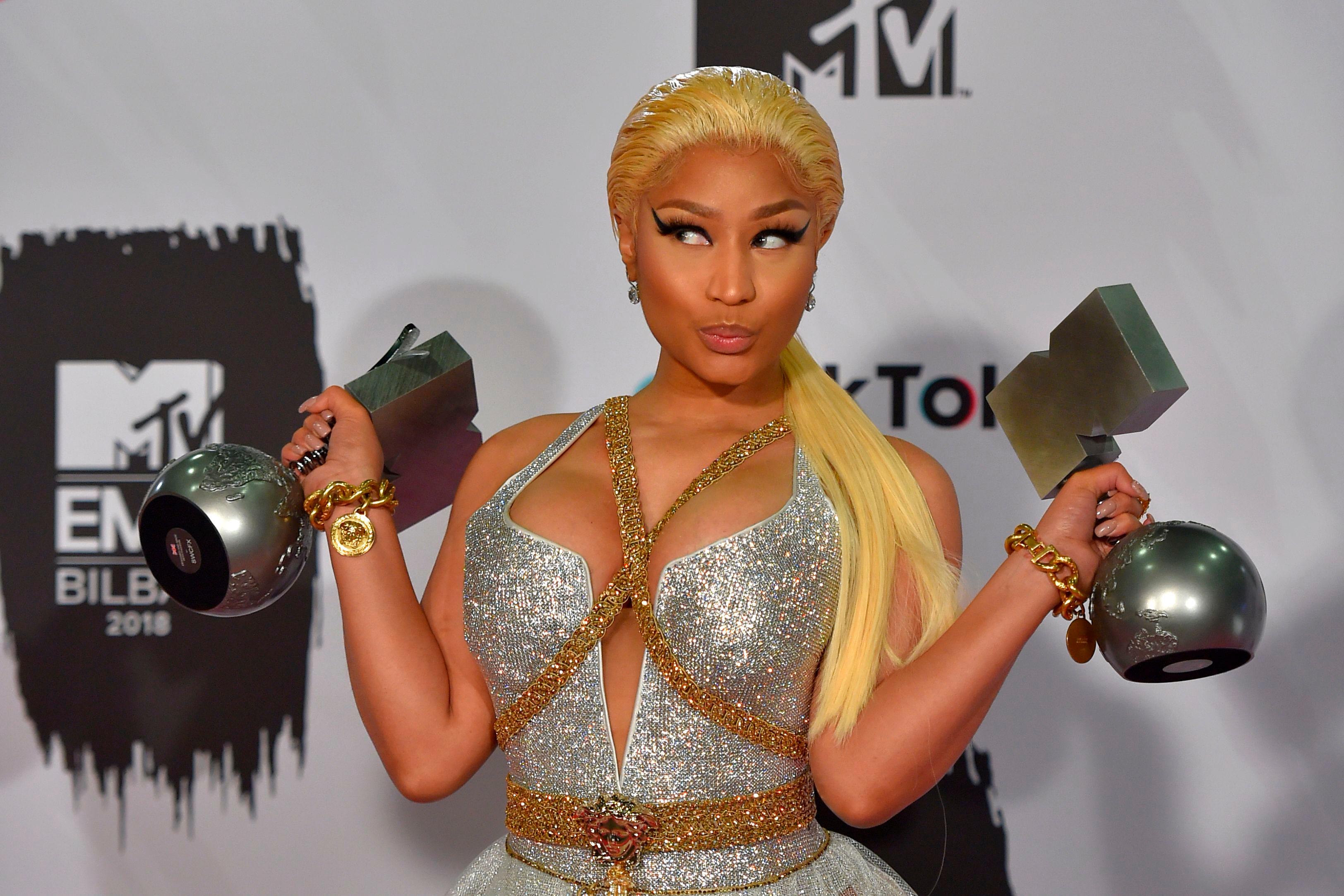 Nicki Minaj Comes Back to the Public Eye After Months of "Retirement"
It's a good day to be a Barb. Back in Sept. 2019, Nicki Minaj took to Twitter to tell her fans, "I've decided to retire & have my family." The announcement came shortly before the rapper wed her now-husband Kenneth Petty. While the Barbz were happy for her, they were mostly heartbroken that it sounded like she was done with being in the public light. And certainly no more music or tours were on the horizon.
Article continues below advertisement
But on Jan. 23, Nicki took to Instagram to post a story that had all her fans buzzing. Is the "Chun-Li" singer coming back to make new music? As it turns out, she has even more in store.
Nicki Minaj used a crypic Instagram Story to announce that she's coming back.
The 37-year-old has been off Instagram and Twitter since Nov. 9, 2019. So fans were surprised when she posted a Story on Jan. 23. No caption, no explanation, just a poster. The image was of the rapper, with the words, "Nicki Minaj" and "Big Game Weekend" over her.
Article continues below advertisement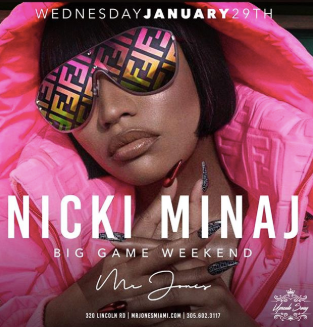 Above her was the date, Wednesday, Jan. 29. Below her read, the address 320 Lincoln Road, the website mrjonesmiami.com, and the number 305-602-3117. Nicki also tagged Big Fendi, her ex-manager who she appeared to have made up with in 2019.
Article continues below advertisement
The image wasn't indicative of new music or a tour coming, though some guessed it was. Mr. Jones is a popular nightclub in Miami that many other celebrities have performed or appeared at, including Gucci Mane and Drake. Nicki made her first public appearance in over a month at Mr. Jones on Jan. 29 and even broke her posting hiatus to share some photos of the night.
Article continues below advertisement
As soon as the Instagram Story came out, news of Nicki's return, regardless of what it is, caused #NickiMinajIsComing to start trending on Twitter as fans couldn't contain their excitement.
A lot of fans were particularly impressed that all she did was post a club appearance and she started trending worldwide. Other fans were a little bit more hesitant in their excitement, believing that, just because she was coming to a club, didn't mean that she was really returning to music.
Article continues below advertisement
Article continues below advertisement
Why did Nicki retire anyways?
Well, actually she didn't. She posted back in September that she was retiring to start a family, but she clarified those comments a few months later. In December, she spoke to Billboard to say that she wasn't really retiring.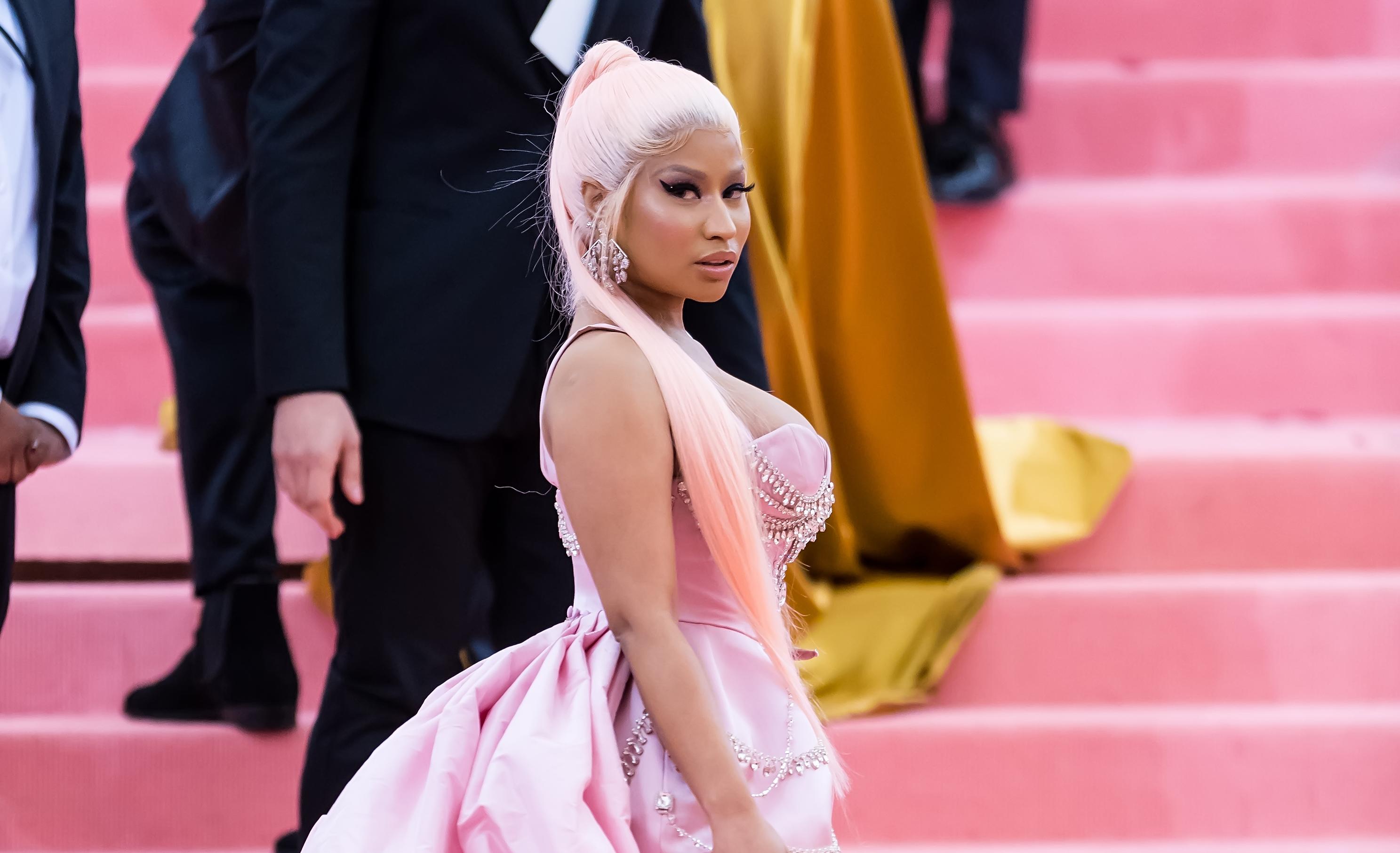 Article continues below advertisement
"I love music and interacting with fans, so I can't really see taking myself completely away. But I want to be open to other possibilities in my life," she said. "I do believe it is important to become a woman outside of the magnifying glass. I have to make sure that I'm well-rounded as a human being." Considering that Nicki took quite a lot of time off social media, it was clear that she needed a little break from that magnifying glass.
We hope she got the break she needed and we'll be hearing more music soon!