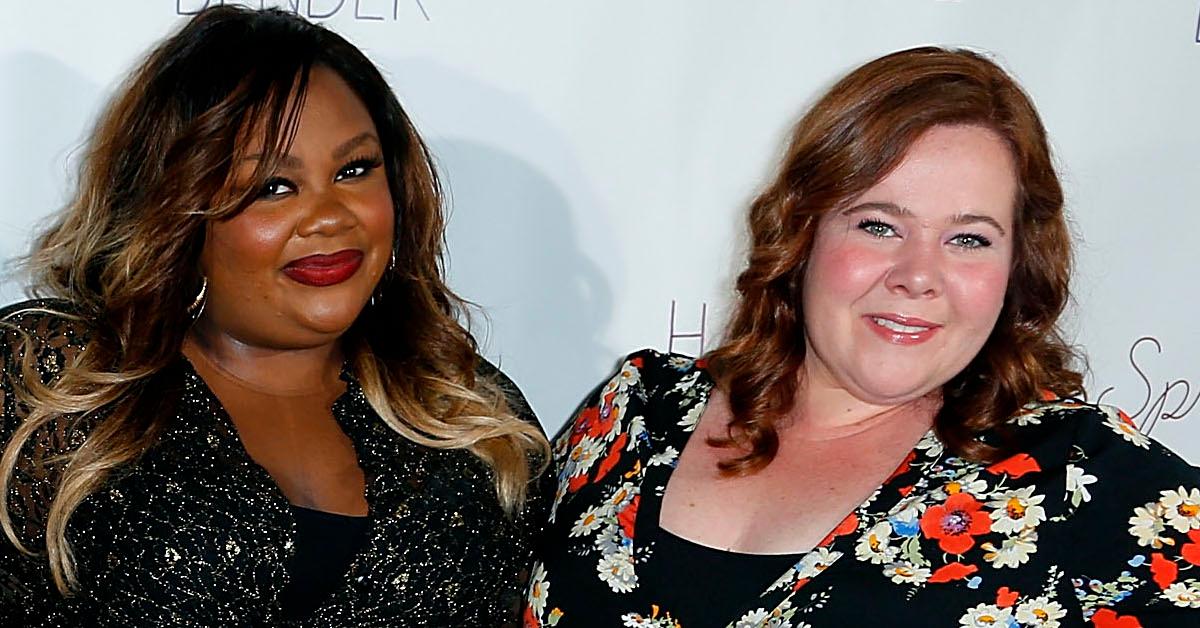 Nicole Byer's '90 Day Bae' Podcast Is a Must-Listen for '90 Day Fiancé' Fans
There are a lot of podcasts devoted to dissecting '90 Day Fiancé,' but we guarantee none holds a candle to Nicole Byer's '90 Day Bae.'
Podcasts dedicated to humorously dissecting your favorite reality shows are nothing new — in fact, there are no less than a dozen pods about 90 Day Fiancé alone. But we can guarantee none of them is as funny as Nicole Byer's.
Article continues below advertisement
The comedian and Nailed It! host already had a couple successful podcasts — Why Won't You Date Me? and Best Friends, co-hosted by her IRL best friend Sasheer Zamata. But if you're addicted to the TLC reality series, you owe it to yourself to subscribe to Nicole's 90 Day Fiancé podcast, 90 Day Bae, co-hosted by Marcy Jarreau.
Article continues below advertisement
Where can you listen to Nicole Byer's '90 Day Fiance' podcast?
If you've already searched on Apple Podcasts, Stitcher, or some other podcast platform, you've probably come up short in your search fo 90 Day Bae. That's because the show is currently not on a podcast network. Nicole and Marcy, the latter of whom is a staff writer for Brooklyn 99, decided one day to turn their humorous text exchanges about the riveting reality series into a podcast.
But unlike Nicole's other two podcasts, this one is supported, not through a podcast network's ad revenue, but on Patreon. That does mean the content isn't free, but for just $5 a month, you get an ad-free, hilarious take on every piece of the drama. They've been covering the show since Season 6 and pretty much every one of the many, many spinoffs. They are currently covering the most recent season of Before the 90s Days, as well as 90: Days the Other Way.
Article continues below advertisement
Once you're subscribed, you can download the episodes in MP3 format, or you can paste the subscriber-only RSS feed link Patreon supplies into your podcast player of choice.
Article continues below advertisement
If you prefer ad-supported content, Nicole's other podcasts are worth a listen.
While $5 a month doesn't seem like much, we realize not everybody can afford paid content these days. While you can't "try before you buy" when it comes to 90 Day Bae, you could test out one of Nicole's other podcasts to see if her comedy style is your thing. Best Friends with Nicole Byer and Sasheer Zamata. You probably know Sasheer well from her work on Saturday Night Live. If you miss hanging out with your friends shooting the breeze, it'll definitely help fill that hole.
On Why Won't You Date Me? Nicole invites on a different comedian or other funny person each week to discuss the trials and tribulations of dating, sex, and relationships. It's definitely a little racier than the other two, but absolutely hilarious.
Article continues below advertisement
Nicole has yet another podcast with comedian Lauren Lapkus called Newcomers: Star Wars that's also a delight. Lauren and Nicole had never seen a single Star Wars film and decided to watch them and offer their impressions.
If you're wondering how Nicole finds time to sleep while she's hosting no less than three podcasts, join the club! She's definitely one of the hardest working comedians out there.