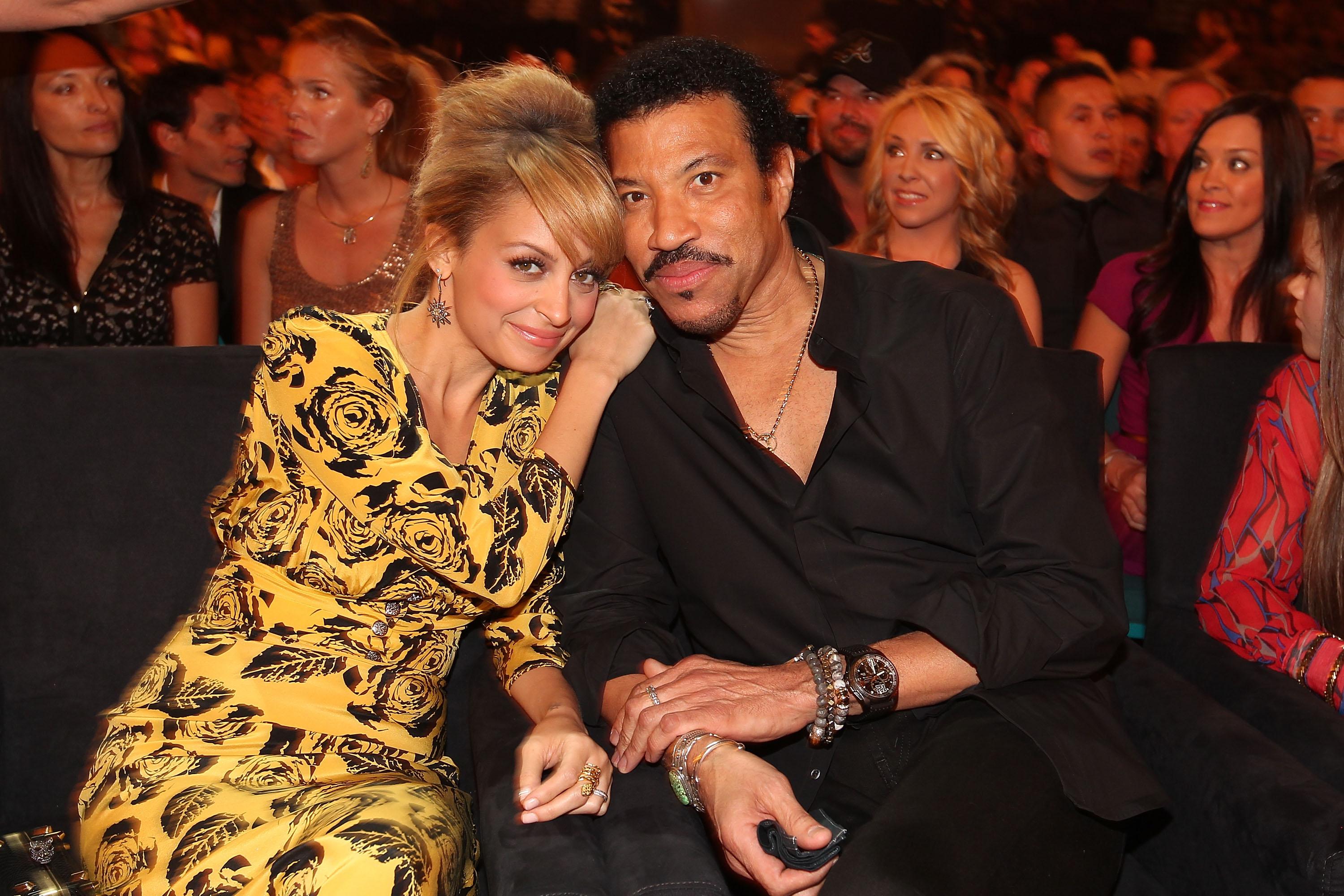 Nicole Richie's Birth Parents Were Known to Her Adoptive Dad, Lionel Richie
Nicole Richie is part of a very famous family, but many are surprised to learn she's adopted. However, her birth parents are known to her dad, Lionel.
Nicole Richie grew up in a famous family, but it wasn't until she joined Paris Hilton for the reality TV show The Simple Life that she became a household name. The show followed the two young and very wealthy socialites as they took on manual and low-paying jobs. They would complain and joke as they struggled to work as camp counselors, serve meals in fast-food restaurants, and do farm work.
Article continues below advertisement
People know Nicole as the daughter of a famous dad, but many are surprised to find out she's adopted. Not only that but Lionel knew Nicole Richie's birth parents pretty well.
Lionel Richie knew Nicole Richie's birth parents for a long time.
Nicole Richie became a pop culture name when The Simple Life hit the airwaves in December 2003 and ran until August 2007, but many fans and critics were still surprised to find out Nicole is adopted. Her adoptive dad, singer Lionel Richie, knew her birth parents pretty well.
Article continues below advertisement
According to Biography, Nicole's biological mother, Karen Moss, was a backstage assistant for Lionel. Her father, Peter Michael Escovedo, was a member of Lionel's band, as well as the brother of pop percussionist and longtime Prince collaborator Sheila E.
Article continues below advertisement
So, how did Lionel come to adopt Nicole?
In 1983, Lionel was at a Prince concert in Los Angeles and while there he noticed a 2-year-old girl playing the tambourine on stage next to Prince. That little girl turned out to be Nicole. A few weeks later, Lionel would discover her parents were having some difficulties at home.
Article continues below advertisement
"We [were] a little worried that the little kid can't go on tour because a 2-year-old needs to be stationary — they can't keep going on the road," Lionel told Huffington Post of Nicole's parents' careers in an interview in 2016.
"I don't know how we got into the conversation, 'Well, why don't you just kind of keep the kid here?'" he added during the interview. Lionel, along with his first wife, Brenda Harvey-Richie, cared for Nicole for two years, when they realized the situation with Nicole's birth parents wasn't getting any better.
"It was actually getting worse, the family situation was falling apart," Lionel explained.
Article continues below advertisement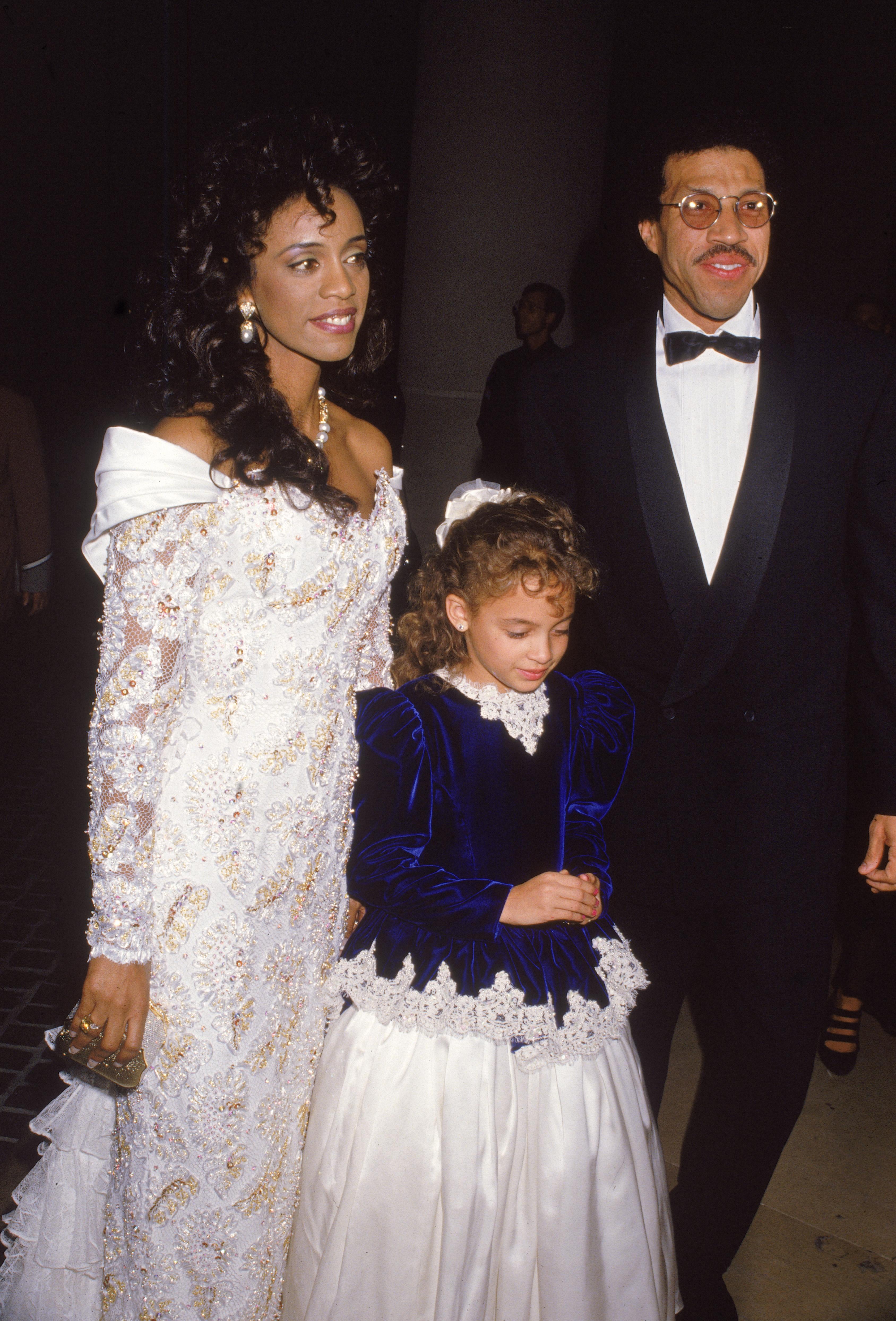 He promised to love her and reassured the weary Nicole that he would always be there for her. According to Lionel, Nicole had reservations about trusting him, given her past with her parents. "I remember you had abandonment issues for obvious reasons. You'd been handed around to every relative in the family," he recalled to his daughter. "I remember what I said to you. I said, 'I'm never, ever going to leave you.'"
And he kept that promise to Nicole.
Article continues below advertisement
After caring for Nicole for two years, Lionel and his wife began the adoption proceedings.
"So it took about maybe a year for me to just fall in love and she was a little button, and of course by that time I was Dad," Lionel said in a 2015 interview with Piers Morgan. "So I said, 'Okay, here is what we are going to do: You're going to make everyone wish that they had adopted you. You are going to make everyone in your family wish they actually had a chance to get you back,' and that's when I said, 'Let's adopt her.'"
When Nicole was 9 years old, the adoption was official.