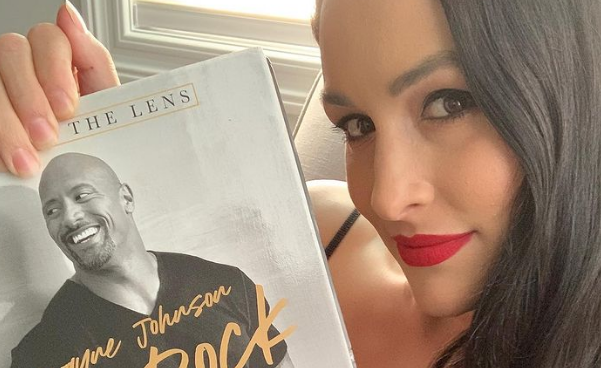 People Are Questioning Nikki Bella's Political Views in Response to IG Post
People say that there are only two certainties in life: death and taxes. I think one could make a strong argument for a third inevitability: No matter what you post on the internet, someone will try and find a way to politicize it. That's exactly what former WWE mega-star Nikki Bella experienced after posting some love for a photography book about Dwayne "The Rock" Johnson's life in photos. People now want to know: What are her political views?
Article continues below advertisement
Why are people wondering what Nikki Bella's political views are all of a sudden?
It happened when Nikki up and posted a photo of her holding a book about The Great One himself that is packed with some touching photos taken by her friend Hiram Garcia. The comments section on the Instagram upload quickly devolved into a political discourse where users began accusing Bella of campaigning for Joe Biden, because The Rock had publicly endorsed the DNC presidential candidate.
Because we live in a day and age where folks are quick to completely embrace or exile someone based on whether or not they agree with their political ideologies, i.e. party alignment before facts and evidence, a number of folks saw Bella's promotion of the book as an implied endorsement of Biden on her behalf.
Article continues below advertisement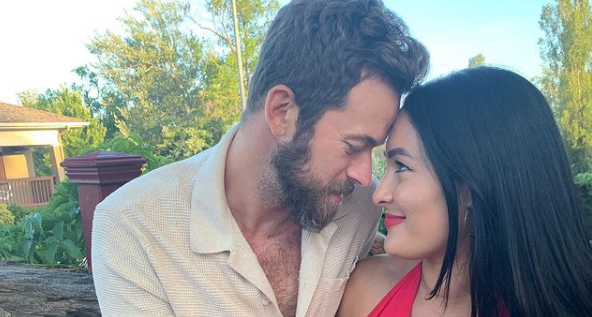 It never occurred to the throngs of individuals that Bella was showing appreciation for a fellow professional wrestler and a friend of hers who captured personal photos of the highest-paid-actor-in-the-world's career by posing next to the title on Instagram.
She discussed the blowback on her twin sister, Brie Bella's podcast:
Article continues below advertisement
"We know as authors ... how much work you put into making your first book, to any book you have, and the minute you get your first book published and it hit shelves, how proud you are. You're just so excited; it's a huge accomplishment. So when I got his in the mail, I just remember that feeling when we dropped Incomparable."
Article continues below advertisement
As per Us Weekly, Nikki was shocked by what she perceived as gratuitous outrage. "Then I looked at social media and all of a sudden I was like, 'What the f--k?' I'm like, how did this turn into a political debate?"
She went on to say, "It sucks that you can support someone — support a friend and their amazing accomplishment — and how it turns into negativity and you get this backlash and it turns into something so political."
What transpired in the comments section was the typical "Trump 2020" comments with negative emojis, with Biden supporters mocking folks who were "triggered" by her posts while also sliding in insults geared at Donald Trump, some calling him "Cheeto."
Nikki admitted that she even considered taking the post down at some point after seeing all of the negativity it had engendered.
Article continues below advertisement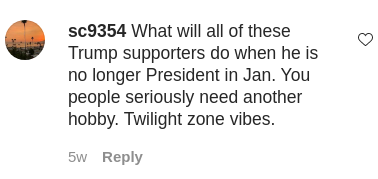 "There's no winning talking about politics, unfortunately," she said. She ended her discussion on the podcast, saying, "Nikki Bella's account, this is all about positivity, love and light. I embrace everyone's beliefs because I was raised to believe — and I learned on my own — that everyone is gonna have different opinions and beliefs. That's what makes the world go 'round. We're all never going to think the same."