Margaret Boutte, the Late Nipsey Hussle's Grandmother, Has Passed Away
Reports share that Margaret Boutte, the late Nipsey Hussle's grandmother, has passed away. What happened?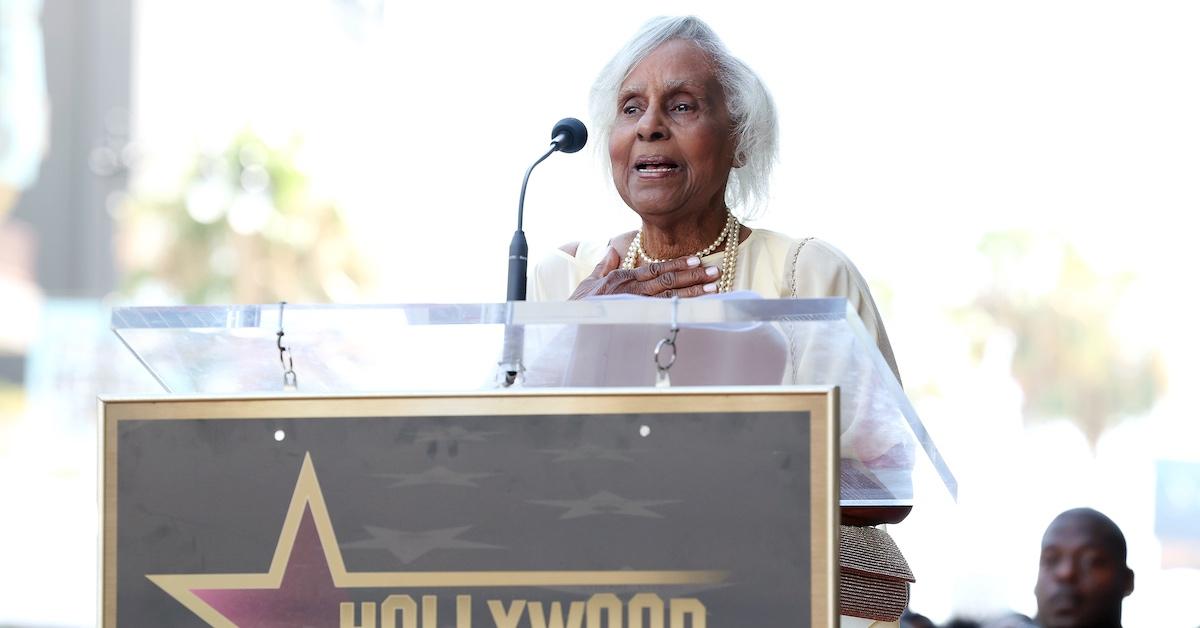 It's with a heavy heart that we share the news of the death of Margaret Boutte, the late Nipsey Hussle's (real name Ermias Joseph Asghedom) grandmother.
Fans believe that Margaret passed away around her 91st birthday, since CBS2 reported that she was 88 years old three years ago. Margaret's death was announced by family members on October 24, 2022.
Article continues below advertisement
Social media users have flocked to family members' social media pages to pay their respects to Margaret. However, many continue to ponder about the matriarch's cause of death. Here's everything that we know.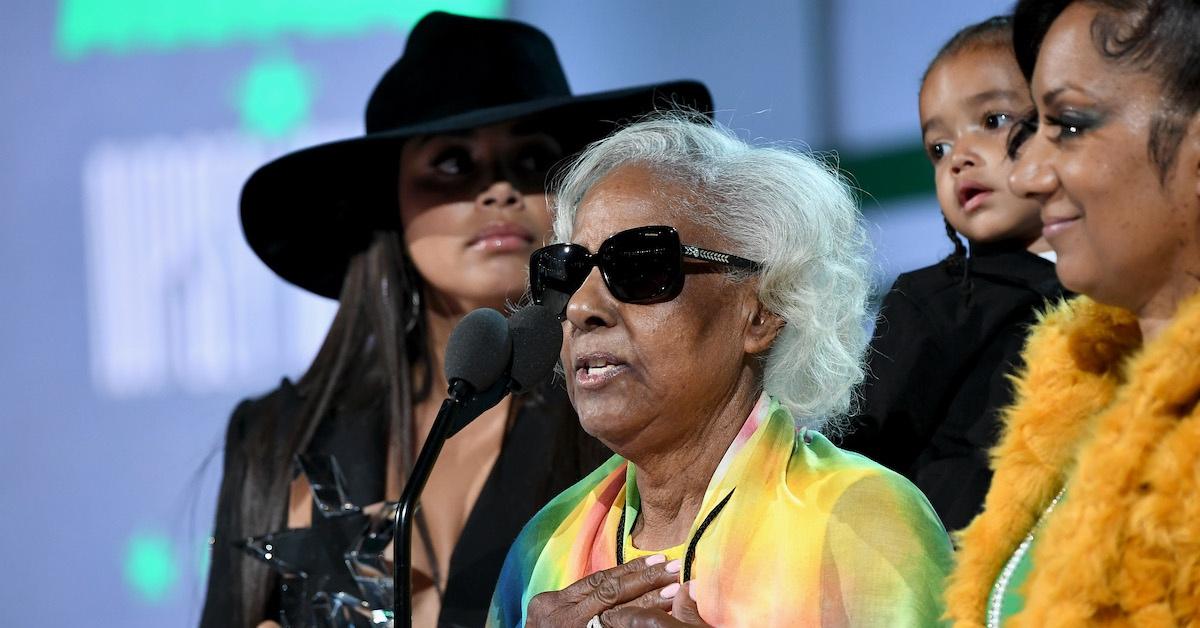 Article continues below advertisement
Margaret Boutte's passing was announced without any information about her cause of death.
As fans continue to wrap their minds around the losses Nipsey's family has endured over the last few years, questions have come to light around Margaret's passing.
Both Nipsey's partner, actress Lauren London, and his sister, Samatha Smith shared the news of Margaret's death. However, both ladies made no mention of the cause for her passing.
Article continues below advertisement
Article continues below advertisement
"Forever Honored. Granny Gran," Lauren wrote with a black-and-white picture of Margaret in her younger days surrounded with flowers.
Samantha said, "My Angels," with a photo of a younger Margaret and Nipsey.
Fellow celebrities paid their respects with touching messages to both Lauren and Samantha via Instagram. Many fans also flooded their respectives pages with blue hearts and prayer emojis as an homage to Nipsey and Margaret.
Article continues below advertisement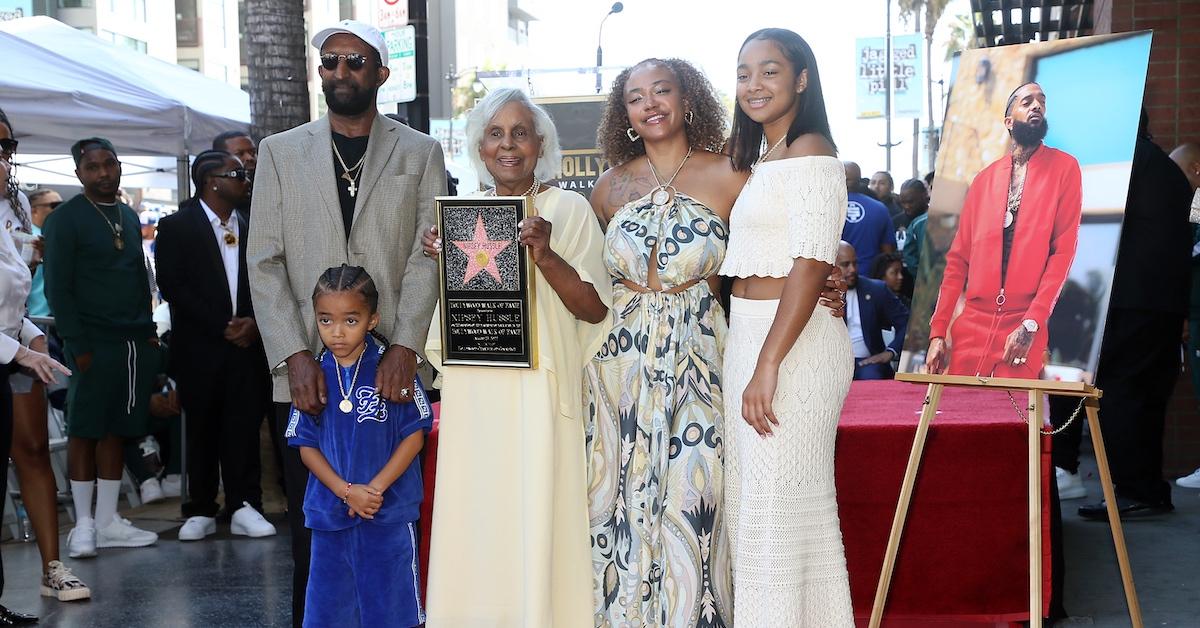 Margaret Boutte recently attended Nipsey Hussle's posthumous Hollywood Walk of Fame ceremony.
Margaret, like many of Nipsey's family and loved ones, have been very instrumental in keeping the rapper's legacy alive.
In August 2022, Margaret, along with other family members were in attendance to see Nipsey honored with a star on Hollywood's Walk of Fame. At the ceremony, the matriarch shared a few words about Nipsey success and his upbringing, being that she helped raised him through youth and beyond.
Article continues below advertisement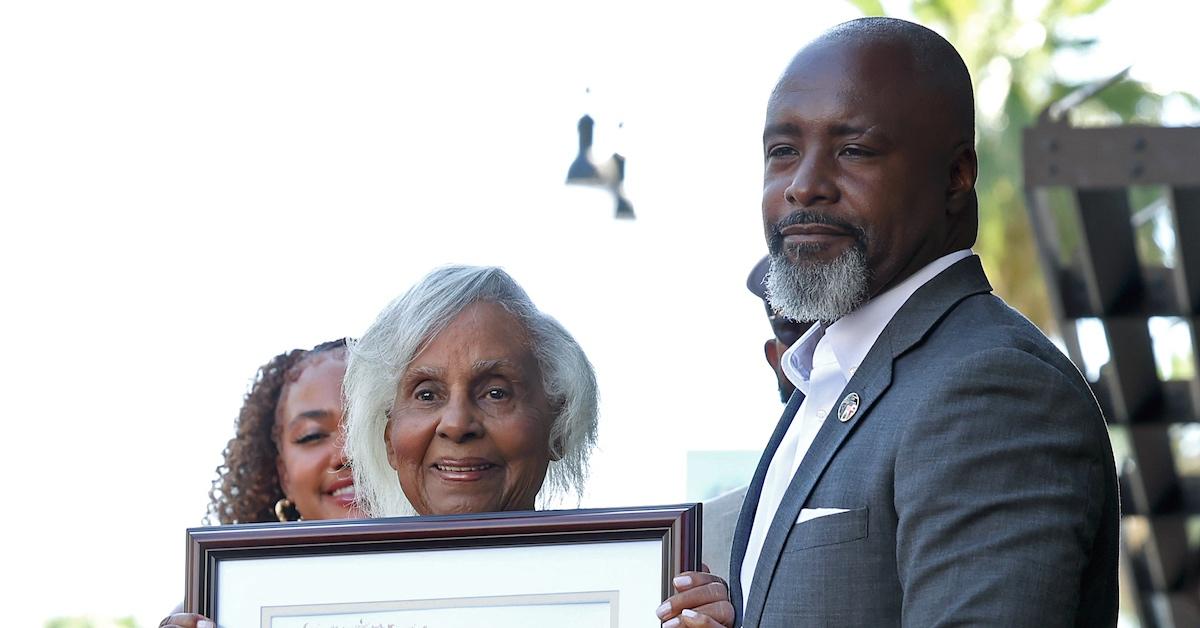 "He was the love of my life," she said at the ceremony, per All Hip Hop. "Always very respectful. I miss him, but I look at his picture and remember all the wonderful times we had together. I thank my daughter for blessing me with Nipsey, Samuel, and Samantha. He will never be gone in my heart. He lives forever. Nipsey, I love you, I miss you."
Article continues below advertisement
Although Margaret was clearly heartbroken and saddened by the news of Nipsey's passing in March 2019, she had a kind message to share to Eric Holder Jr., the man that was convicted in July 2022 of murdering the icon.
"I'm praying for him too," she told CBS2 in April 2019. "I hope he does not get killed in custody. Have enough time to ask God for forgiveness. I'm Catholic, I do believe in prayer, and I'm praying for him. He was a young man, in an ignorant situation, and I'm hoping he's sorry for what he did."
Our thoughts are with the family and loved ones of Margaret Boutte. Rest in peace.