Eric Holder Jr. Is Found Guilty for the 2019 Murder of Rapper Nipsey Hussle — Why Did He Kill Him?
More than three years after the death of rapper Nipsey Hussle, his killer was found guilty of first-degree murder. Why did Eric Holder Jr. shoot Nipsey Hussle?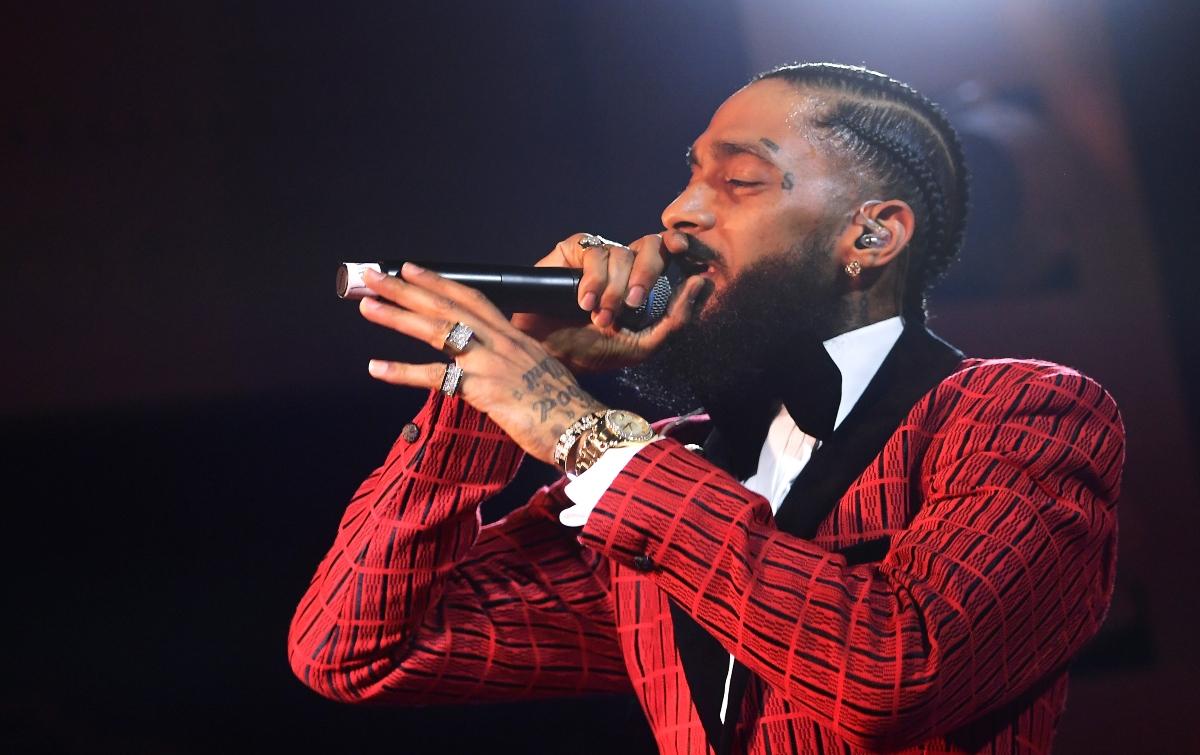 A little over three years after the murder of rapper Nipsey Hussle, his killer is finally being held accountable for what he stole from the world that day. Airmiess Joseph Asghedom, known by his fans as Nipsey Hussle, was shot in front of his own clothing store on March 31, 2019. Less than two months later, authorities arrested Eric Holder Jr. for the murder of Nipsey Hussle. What was going on with Eric Holder that made him shoot Nipsey Hussle? Let's get into it.
Article continues below advertisement
Why did Eric Holder shoot Nipsey Hussle?
During the trial, the prosecution built a case around what they believed to be Eric Holder's motive for shooting Nipsey Hussle. According to The New York Times, Holder was "an embittered acquaintance who had belonged to the same street gang as Hussle but felt disrespected by him during a brief parking-lot run-in."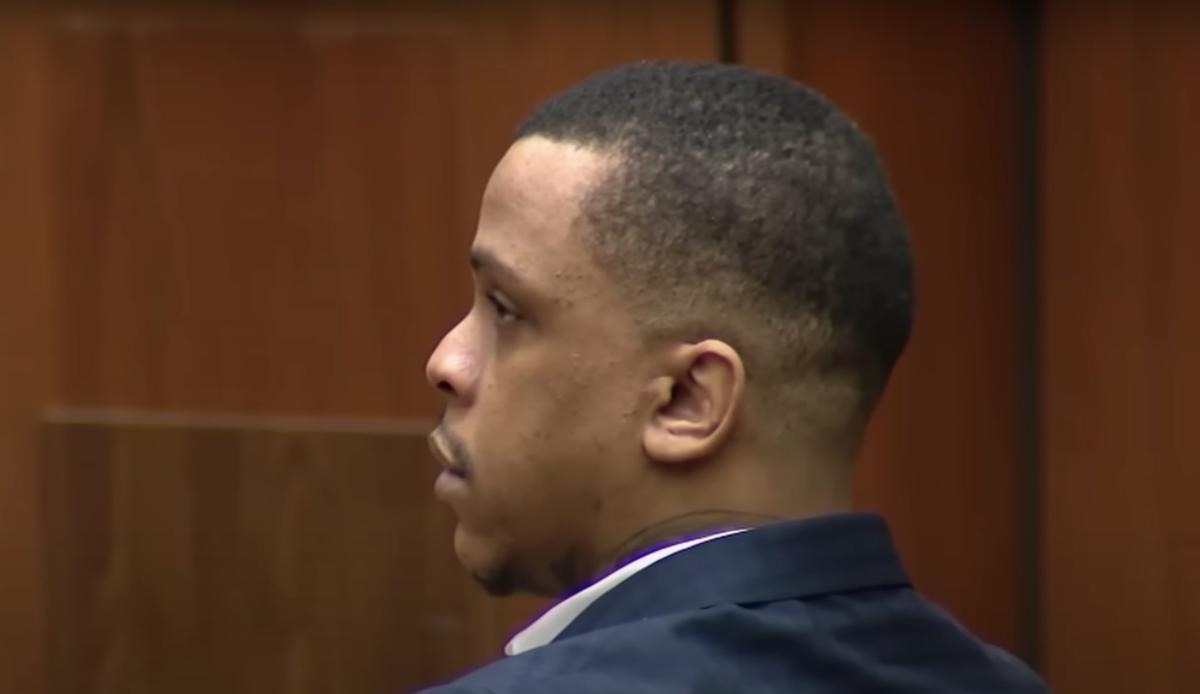 Article continues below advertisement
With multiple eyewitnesses present during the shooting, there was no doubt in anyone's mind that Holder pulled the trigger. The defense argued that the shooting wasn't premeditated but rather occurred in the heat of the moment. What allegedly led Holder to shoot Hussle was a disagreement the two men had less than 10 minutes before Hussle was killed. It was suggested that Hussle "invoked neighborhood rumors that Mr. Holder had cooperated with law enforcement, or snitched, a serious offense in the gang world, and urged him to clear things up."
What ultimately swayed the jury against Holder was the fact that after Holder spoke with Hussle, he went back to his car to get the gun later used to kill him. During that time, Holder also "took a few bites of fries and then marched back through the parking lot to confront the rapper."
Sentencing is scheduled for September 15, where Holder is facing life in prison.
Article continues below advertisement
Nipsey Hussle used his success to give back to his community.
After his death, Hussle's passion for community service was held up and applauded in conversations about his life. In an April 2019 article in the Los Angeles Times, 17-year-old Kaya Buckley talked about the first time she met Hussle at a community meeting about a new Metro line in Hyde Park.
Article continues below advertisement
When Kaya got up the courage to ask Hussle for an autograph, she spoke about her shyness with him. "You know, you can't be shy all the time," he told her. "And you've got to speak up... a closed mouth doesn't get fed."
It was not uncommon for Hussle to speak on at high schools about gang culture, and how easily kids can be influenced by it.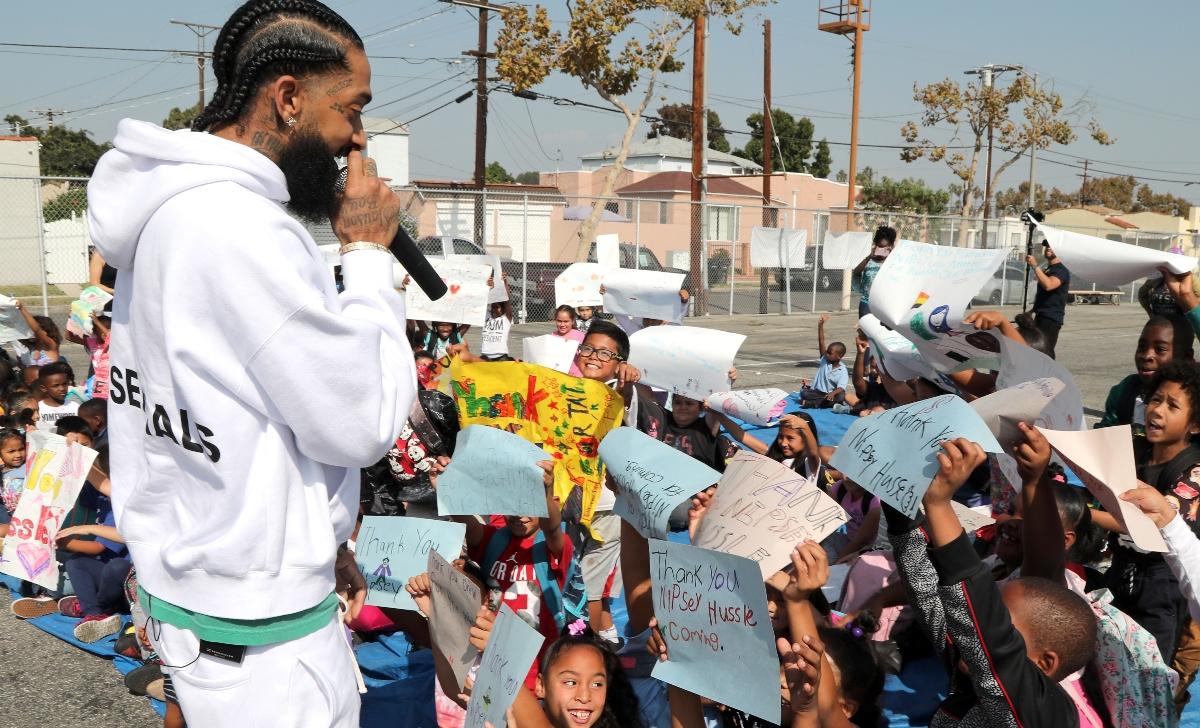 Article continues below advertisement
The Crenshaw district of South Los Angeles is where Hussle grew up, and it's where he gave back. He spent a great deal of time at his grandmother's house where he famously ate cookies. The 59th St. Elementary School is near there, which prompted him to repave their basketball courts, where he spent so much time playing as a kid.
Hussle's most ambitious project was Vector90, a coworking space he started to help build the community that built him up. It's described as a space that "provides technical training, professional development, and a comprehensive launch curriculum for start-ups." They add that they pride themselves "on curating a culturally resonant and inclusive environment."
Hopefully with the guilty sentence, this dark chapter can be closed, and the community Hussle cared so much about can carry on with his dream.