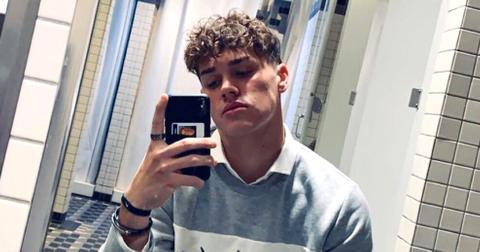 TikToker Noah Beck Accused of Liking Homophobic Tweets
By Distractify Staff

Updated
TikTok star Noah Beck, who's a member of the content collaborative Sway House, was recently trending for a number of different reasons — all of which were negative.
On Aug. 30, one follower accused the 19-year-old of being a homophobe based on tweets he's liked in the past, causing the hashtag "#noahbeckisoverparty" to blow up on social media. Here's what we know about the internet celeb's many controversies.
Is Noah Beck homophobic?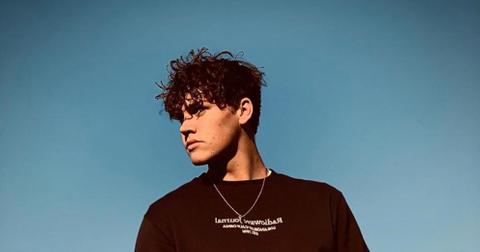 Sway House had their power cut after violating public health orders.
Noah and his friends have drawn the ire of L.A. officials due to their reckless behavior during the coronavirus pandemic.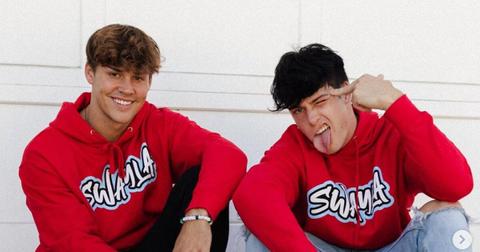 According to the L.A. Times, Mayor Eric Garcetti ordered that the electricity and water at Sway House's Hollywood Hills headquarters be turned off last month after its residents threw at least two big parties on the premises.
"Despite several warnings, this house has turned into a nightclub in the hills, hosting large gatherings in flagrant violation of our public health orders. The City has now disconnected utilities at this home to stop these parties that endanger our community," Garcetti said at the time.
Vulture reported a little over a week later that each person living at Sway House was charged with violating the local emergency order. L.A. city attorney Mark Feuer said they could face up to a year in jail and a $2,000 fine.
"If you have a combined 19 million followers on TikTok in the middle of a public health crisis, you should be modeling great behavior best practices for all of us, rather than brazenly violating the law and then posting videos about it," Feuer stated during a press conference.