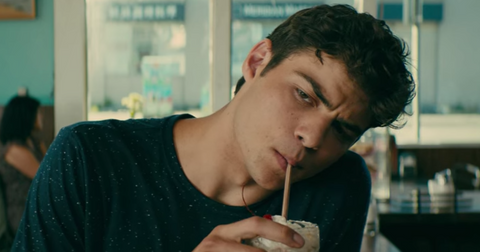 Noah Centineo Wants His 'To All the Boys' Dad Be Played by His Doppelganger
By Gina Vaynshteyn

Updated
The sequel to To All the Boys I've Loved Before, (aka, To All the Boys: P.S. I Still Love You) is out tomorrow, and our hearts are ready to welcome back Lara Jean, Peter Kavinsky, Mr. Covey, and obviously Lara Jean's sister Kitty. We're also ready to be introduced to John McClaren, one of the boys who was sent Lara Jean's love letter (thanks to Kitty). In P.S. I Still Love You he shows up and seems to want to sweep Lara Jean off her feet. Obviously, Peter is not OK with that.
But there are other pieces of the puzzle we hope P.S. I Still Love You gets to. Mainly, fans want to meet Peter's dad.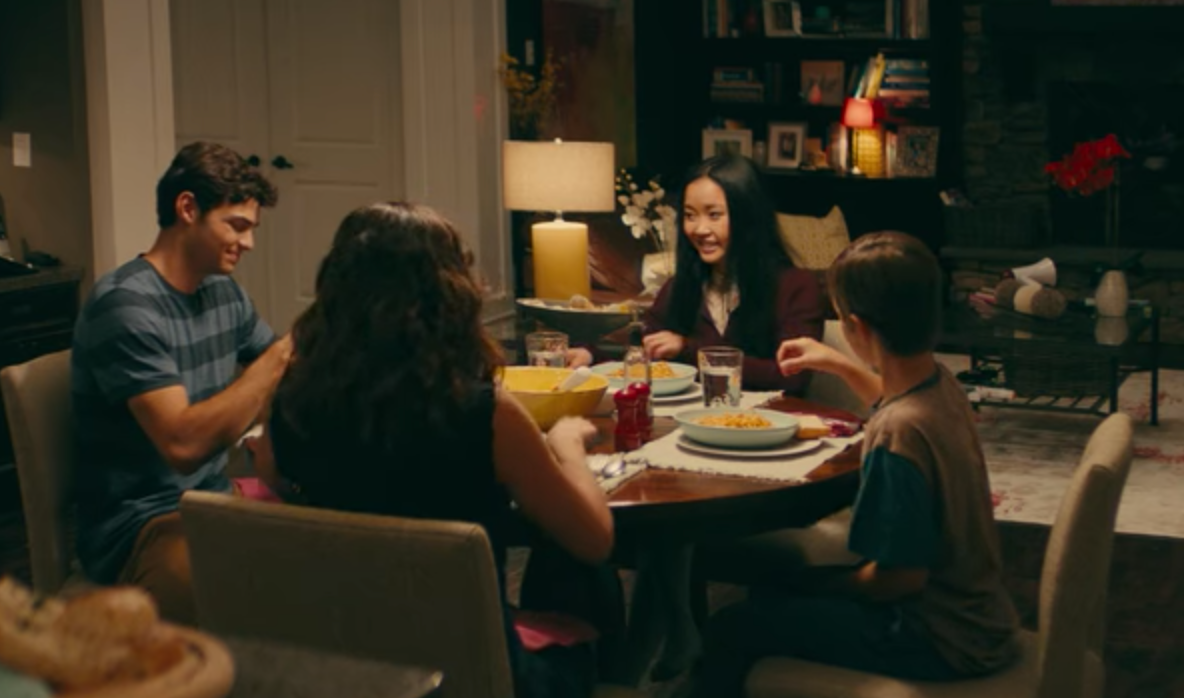 Who's Peter's dad, Mr. Kavinsky?
Peter's dad, Mr. Kavinsky, divorced Peter's mom back when he was 6th grade and he's since moved on by remarrying and having two other sons. Not much is said about him in the first movie, but it's clear that Mr. Kavinsky left a hole in Peter's household — and his heart. It's probably why he loves Lara Jean's dad so much — he's the only father-figure he has in his life.
Noah Centineo wanted Mark Ruffalo to play his dad in the sequel.
After someone tweeted that Noah looks like Mark, Noah responded in one of GQ's "Actually Me" series clips, saying, "It's not just you. Casting directors always compare me to him. I even think that I could have been a young Mark Ruffalo. I even think I am Mark Ruffalo and space and time is just a weird thing we can't understand." He added, "I want him to play the dad in the sequel. Mark?" Noah has also told Buzzfeed, "Since I was 15 years old and acting I've been compared to him. A lot of people say we have the same mannerisms and little quirks."
If not in To All the Boys, then Noah hopes he can play his son in another movie. "Oh my God, my dream would be doing a film with [Ruffalo] as his son or something," Noah told Vulture. Telling Buzzfeed, Noah gushed, "I just look up to him so much. I love his films and I love his work. He has such range. I think he would do so well. I mean, I know we would do so well."
There's even a petition to make Mark Ruffalo be Peter's dad.
The petition, called, "Mark Ruffalo Should Play Peter Kavinsky's Dad in a To All the Boys I've Loved Before Sequel," has 5,849 supporters (only a little over 100 short of its goal of 6,000 signatures!). It reads, "This petition is to show Noah Centineo that his fans are behind him 100%. We're asking Netflix to make sure that any sequel to To All the Boys I've Loved Before is cast right." Are you hearing this, Netflix? The people have spoken and we want Mark Ruffalo!
A reason why Mark Ruffalo may not play Mr. Kavinsky...
After glancing at Mark's IMDb, it looks like the actor might just be busy. For 2021, he's voicing Bruce Banner/The Hulk in the series What If...? and he's in another project called Newsflash that is in pre-production. Other than that, who knows? Maybe Netflix can't afford Mark, or maybe Mark doesn't actually want to be in a YA rom-com! (You'd be missing out, Mark.) Or maybe he is eyeing the role, but it's for the third movie, which, according to one Twitter user, will be when we finally meet Mr. Kavinsky.
We meet Peter Kavinsky's dad in the third book of the #ToAllTheBoysIveLovedBefore series and if the movie adaptation does not cast Mark Ruffalo in that role then what was even the point of all this

— Lelanie (@lelaniecypher) August 19, 2018
So, don't lose hope. We might see Mark in the third To All the Boys movie after all.