'O' Magazine Is Ending Its Print Edition
After 20 years in print, 'O' magazine is officially ending its print run, instead transitioning to a fully digital platform. What happened to 'O'?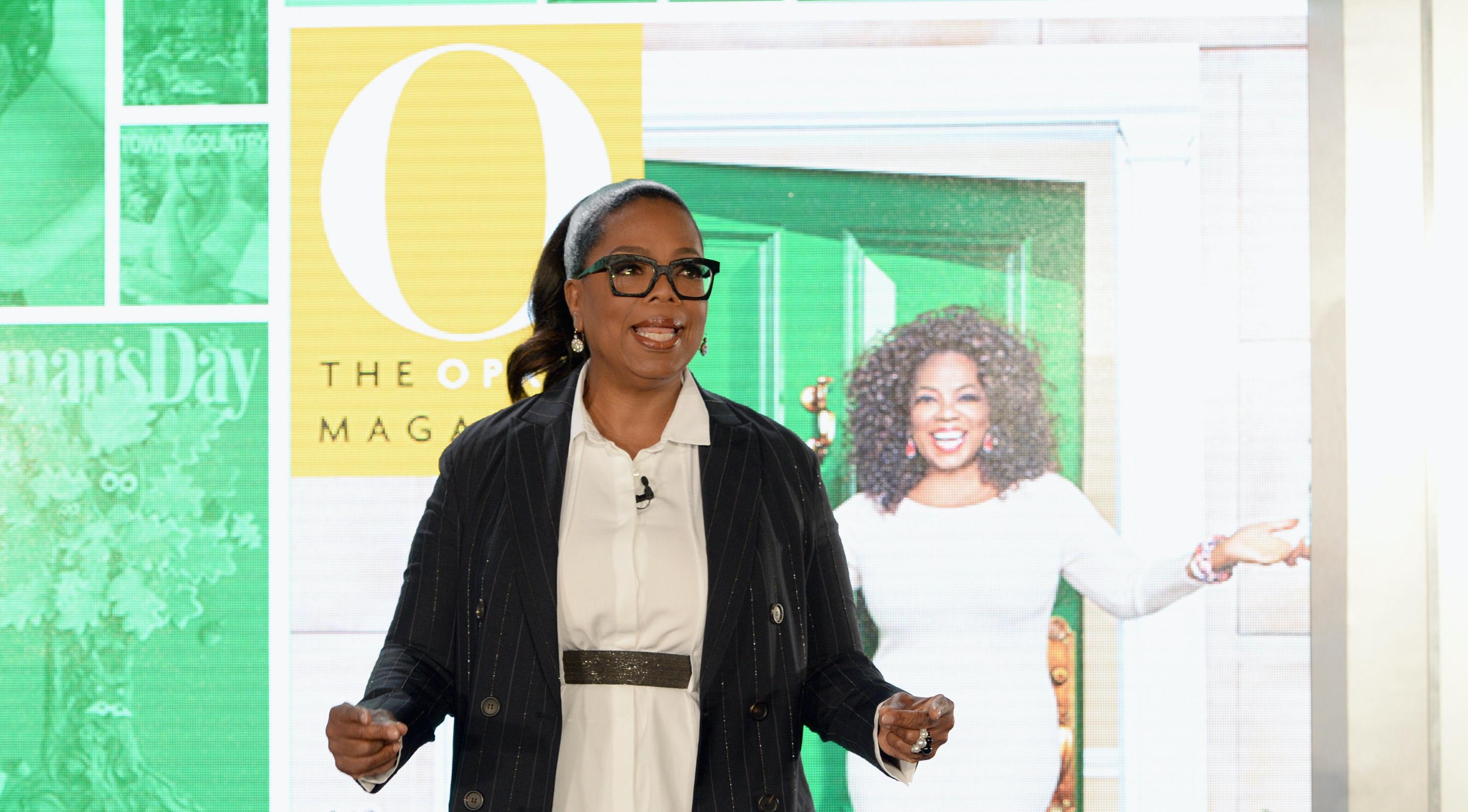 Subscribers to Oprah Winfrey's widely popular magazine, O, received their copy of the monthly issue to find a farewell letter from Oprah herself to the publication. The issue was marketed as the publication's last, leaving some subscribers wondering what happened to the outlet.
Why is O ending, and will readers still be able to read the publication online?
Article continues below advertisement
What happened to the print edition of 'O'?
Hearst, the company that's backed O for years, announced in mid-2020 that the publication would cease production of the print edition at the end of 2020, with its December cover being the last regular print edition.
At the time of the decision, all Heart said in explanation of the company's next move is it was looking to make the publication "more digitally-centric."
The print edition of O has been around since the publication's conception in 2000, releasing monthly for 20 years.
Article continues below advertisement
"I remember flying to Jackson Hole to build a snowman and throw snowballs — only to have people ask later if the setting was fake. And flying to Santa Barbara because we needed a summer shot in a convertible," Oprah wrote in a letter about the final print edition on the O website. "(Turns out I owe my home to that first trip; all the beautiful trees I saw are the reason I came back later to house hunt.)"
Is 'O' ending?
While the conclusion of O's print edition is another hit to the print media industry, this move is not signifying the end of the publication. Readers can still enjoy much of the same content they'd come to love from the publication online through the outlet's website, OprahMag.com.
Unfortunately, the shift to focus on its digital platform also means Hearst is planning to let go of most of the staff who produced the print edition, the company's first layoffs since the COVID-19 pandemic started.
Article continues below advertisement
"Supporting our colleagues through the peak of the pandemic by protecting jobs and enhancing benefits has been our priority," said a Hearst spokesperson, according to New York Post. "As we embark on this new chapter and introduce a new model for this beloved brand, we must also make difficult decisions to position the business for growth, which we are doing with consideration and care."
The layoffs are expected to happen in February 2021, around six weeks after the last print edition is released.
Article continues below advertisement
"What I know for sure is that the chance to be in your ear and be held in your hands — to offer you stories we thought would mean something to you — has meant everything to me," Oprah wrote in her farewell letter to the print edition. "It's given my life a depth of purpose and joy to know that our words were well received. That in the most subtle and sometimes sublime ways, what we offered helped you to fulfill your best life. To dream bigger. Dare greater. See things differently. Love yourself more."
She continued, "As I look forward beyond this final monthly print edition, my intention is to continue serving up what you most need now to better your health, relationships, work life, and home life, and to reach for the dreams you still dream. Nothing stays the same — that I also know for sure. And 20 years in this format I consider a solid run, well done."