Ole Miss Basically Asked People to Put Them in Their Will in Case They Die From COVID-19
The University of Mississippi sent an email basically saying, "A lot of you are about to die anyway. Why not put Ole Miss in your will before you do?"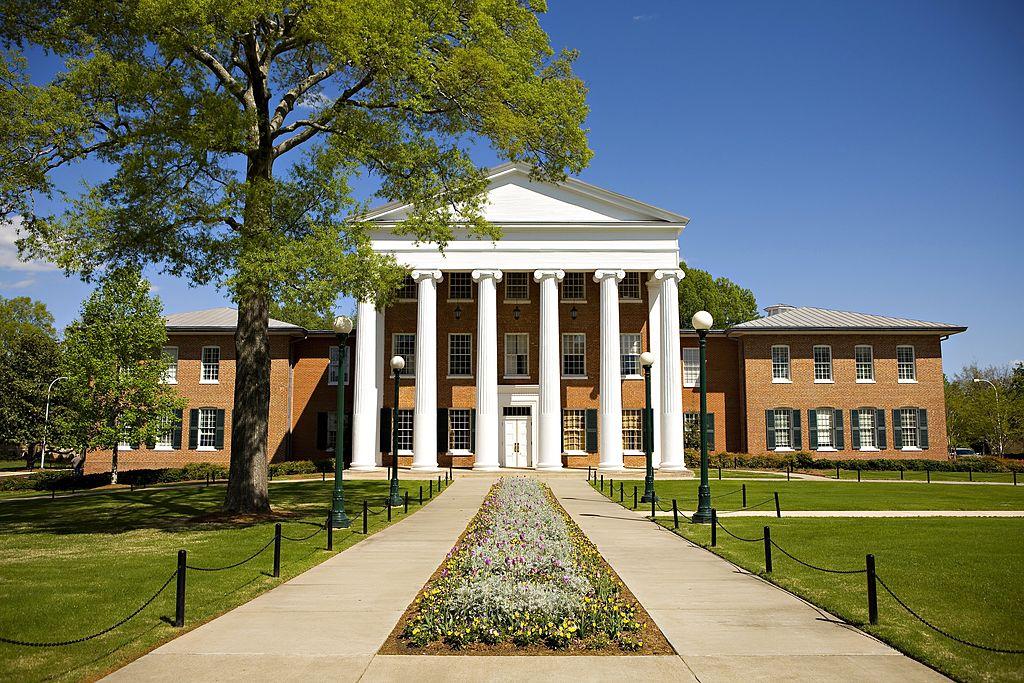 If there was ever a time not to send out an email to your university's alumni asking for them to include the school in their wills, it's right now. In case you forgot (you didn't), the entire globe is facing a public health crisis. People are getting extremely ill and dying because of the novel coronavirus.
Article continues below advertisement
Now is not the time to remind people that they can add their school — to which they've already paid thousands and thousands of dollars — to the list of their benefactors when they die. But the University of Mississippi, commonly known as Ole Miss, didn't hesitate.
Article continues below advertisement
Honestly, this is a horrible email to receive at any point, let along during a pandemic. It's basically saying, "You don't know what's going to happen. You could die tomorrow in a freak accident. You could become destitute and starve to death.
"Since that's the case, you should really think about your will. Specifically, you should put Ole Miss in there and give us some of your money after you die. Sure, maybe you have family members or friends who could use the cash. But we have students, teachers, and sports programs to pay for, and we sure aren't going to use the insane amount of tuition money we bring in every year to pay for that.
"We rely on donations from people like you, the about-to-be-dead, to fund our existence."
Article continues below advertisement
Radio host Matt Jones posted this screenshot to Twitter because he just couldn't believe it. Most of the country is hunkered down and worried about contracting a dangerous virus, and Ole Miss was like, "Hey you! Yeah, you! You're not thinking about your own death enough. Let us help you."
Article continues below advertisement
"Brazen" is definitely one word for this move. "Insensitive" might be another. "Truly insane" is two words, but they get the point across. It's not like Mississippi isn't being affected by the COVID-19 pandemic.
As of March 23, the state had 249 positive cases and one death from the disease. It's hard to imagine anyone getting that email and not immediately thinking about how inappropriate it is.
Article continues below advertisement
Honestly, it's hard believe anyone would ever think, "Yeah, I should leave my money to my alma mater instead of my family." But I guess some people — mostly those with giant fortunes — do that.
Article continues below advertisement
Most people were extremely taken aback by this move from Ole Miss. "Wow, talk about crass," one person wrote.
"I've actually seen several instances of this sort of thing in the past few days. It's really a ghoulish brand of opportunism," another wrote.
Still, some were slightly more forgiving of it.
Article continues below advertisement
Yes, it is likely that this email had been written and scheduled weeks ago. Chances are the people who were in charge of sending it out were busy with their own quarantines and lives and forgot that this was in the can.
It's an understandable mistake, but it's still quite an unfortunate one.
A simple solution would be to stop sending emails asking people to give the school money when they die...period. No one wants that to pop up in their inbox whether we're in a pandemic or not.