Oliver Tree Shares Details About His Tour, New Music, and Whether or Not He Wears a Wig (EXCLUSIVE)
His music might be the biggest thing about him and what he's best known for, but Oliver Tree's hair is a close second. Fans are always curious about the artist's hair and whether he wears a wig or not. And over the years, despite multiple wild hair cuts, including his original signature bowl cut and now a bowl cut/mullet combo, Oliver has insisted his hair is real.
Article continues below advertisement
Distractify spoke exclusively with Oliver about his hair (because how could we not?), his ongoing tour, and possibly "playing for scientists" in Antarctica. Like much of what Oliver says, you can take it all with a grain of salt. But that's the beauty of him and his multiple iconic hairstyles from over the years.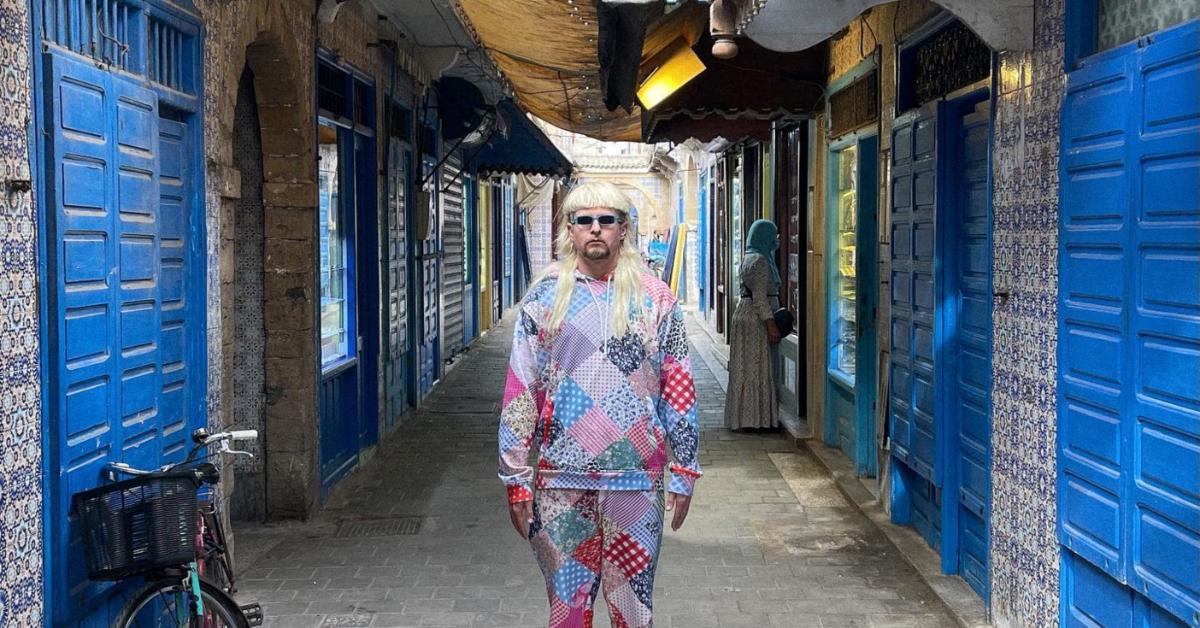 Article continues below advertisement
Does Oliver Tree wear a wig?
Up until Oliver released his 2022 album "Cowboy Tears," he sported a dark brown bowl cut which he insisted was totally real at every opportunity. When he released his 2022 album, he came out with a brand new look. Now, he often wears a cowboy hat with a blue denim outfit, complete with fringes reminiscent of, well, cowboys.
He also has blonde hair now and while the front of his hair looks the same, the back is much longer, making for a bowl cut mullet. And, according to Oliver, it's all real.
"Unfortunately, I'm stuck like this," he shared with us. "That's the first thing I say, because it happens all the time. It happened yesterday. I played this weekend in San Francisco. And I was hanging out with Post Malone yesterday, because he was headlining, and when I was backstage with him, this girl came up to me and she said, 'It's not real.' Then other people were debating and pretty much I just had to pull my hair up and [say], 'I'm stuck like this. This is a real hairdo.'"
Article continues below advertisement
Again, we tend to take much of what Oliver says with a certain amount of skepticism because of who he is as an entertainer — and especially since it's clear that the back of his hair is full of extensions. But the front does appear to be authentic.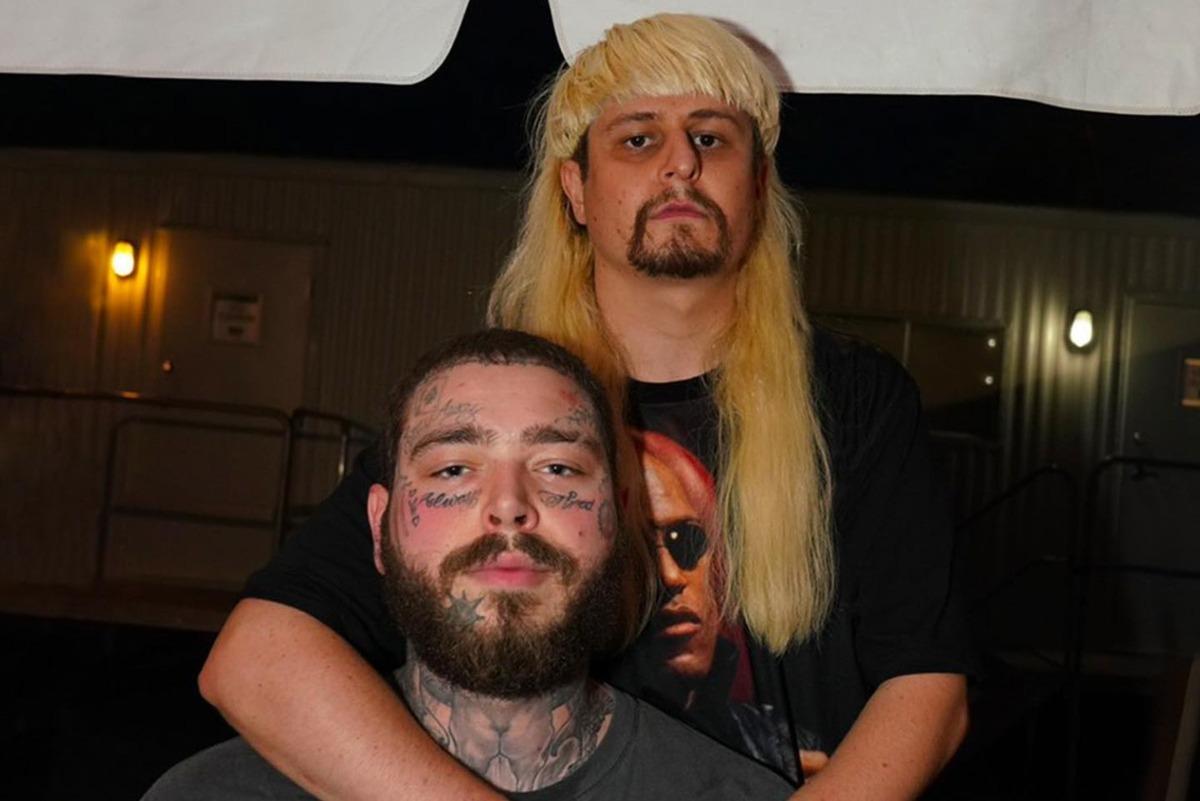 Article continues below advertisement
Oliver Tree has a Planters Peanuts partnership that involves a DIY mullet wig.
If you want hair like Oliver's, you can now have a mullet wig of your own — even though Oliver insists his hair is most definitely not a wig. At all.
He partnered with Planters to come up with a "Sweet and Spicy mullet" to go with the new Planters Sweet & Spicy Peanuts. Starting on Aug. 12, fans can buy a make-your-own mullet kit for $4.49 and receive a 16-ounce jar of Planters Sweet & Spicy Peanuts.
Oliver explained that fans can get "some sweet and spicy flavor for this spicy hairdo."
TikTok helped Oliver Tree find a new audience for his music.
While Oliver doesn't consider himself to be a TikToker, he has been able to reach a wider audience on the short-form video app. Most of his posts are videos he made outside of TikTok, but it has been another platform for him to share his music and who he is as an entertainer.
Article continues below advertisement
"That's kind of a beautiful thing, if you can be creative and learn how to, you know, just have viral content that can help drive the art," he told Distractify. "I was very fortunate. I didn't really have to film anything. I just repurposed a lot of things I had been filming for years."
Article continues below advertisement
Oliver Tree has new "Cowboy Tears" music on the way.
Oliver Tree is still on tour promoting his album "Cowboy Tears." Soon, fans will get to hear even more new music with the deluxe edition called "Cowboy Tears: Drown The World in a Swimming Pool of Sorrow," which he worked on with Travis Barker to have more of a pop-punk influence.
Oliver also shared that "there's a very high chance" he'll soon tour Europe. And he has one other location in mind.
"My main goal is to be able to end the year by playing in Antarctica," he said. "So I'm working on a solution for that show for global warming [to] raise awareness and hopefully play for some of the scientists down there."
Even if we can't always trust everything Oliver says, it's hard not to hang on his every word.