Meet Omar Ayuso, Rosalía's Imprisoned Boyfriend in "Juro Que"
Omar Ayuso from "Juro Que" is seeing a meteoric rise to fame. But who is the hot actor and is he single? Keep reading for what you need to know.
Article continues below advertisement
Thanks in large part to the Spanish snow Élite, the 19-year-old Madrid native now has fans all over the world. Some are even famous themselves, like Frank Ocean and Ricky Martin.
But who is Omar Ayuso and who was he before becoming a worldwide star? Plus, is he single or taken? Read on to learn more about this actor and how to follow him on Instagram.
Article continues below advertisement
Omar fittingly plays a character called Omar on 'Élite.'
Élite is an obsession-worthy teen drama that follows three adolescents who get scholarships to attend an elite Spanish high school called Las Encinas. As the students try to fit into the exclusive world of their wealthy classmates, plenty of drama unfolds and ultimately leads to a mysterious murder.
Article continues below advertisement
Omar Ayuso's character in the show is also named Omar. Omar is Nadia's closeted, drug dealing brother, and Nadia is one of the three students invited to attend Las Encinas on scholarship. Omar becomes involved in one of the more steamy and intense romantic relationships on the show when he meets Ander, the principal's son.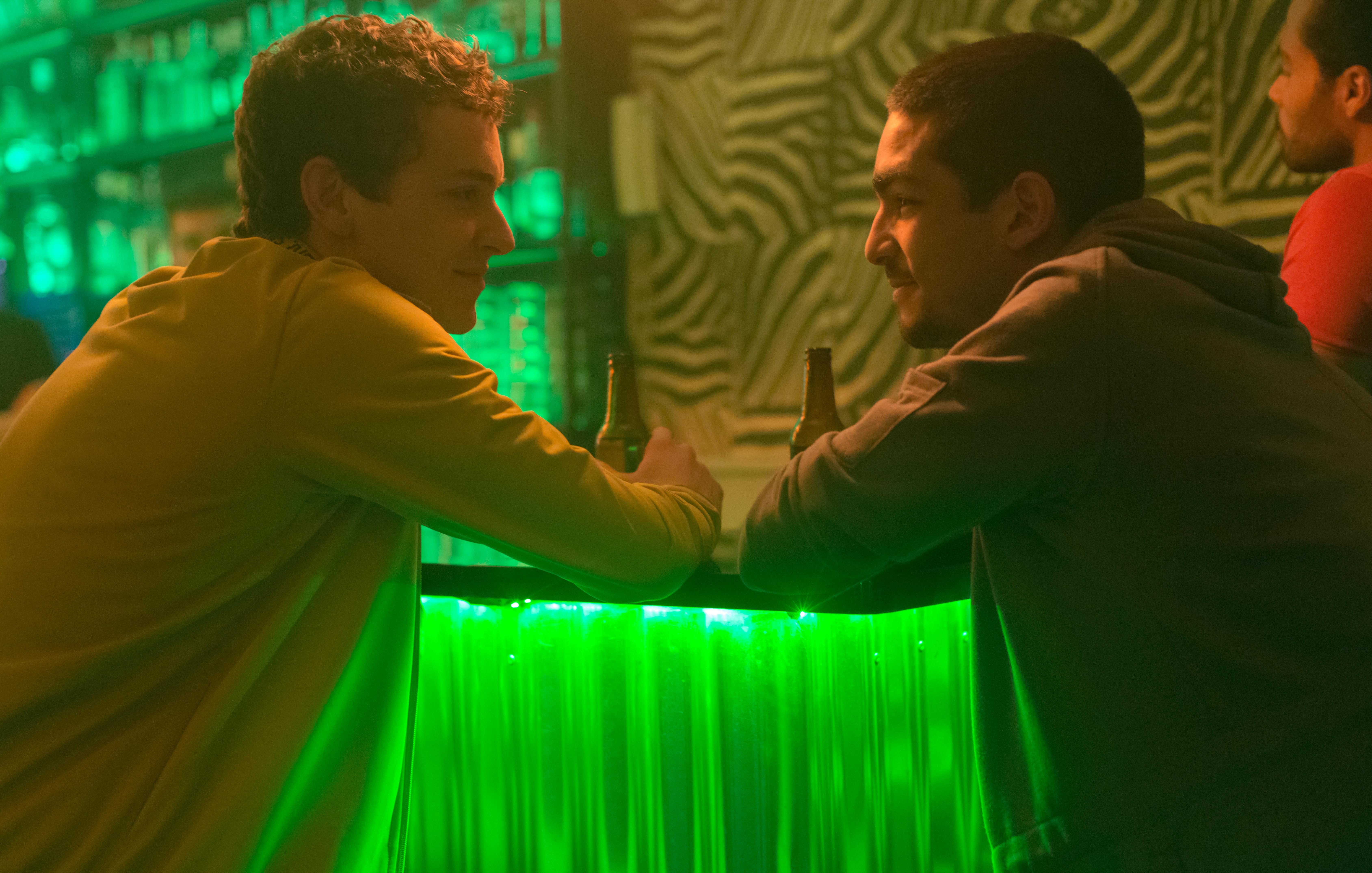 Article continues below advertisement
The two start a passionate love affair that they have to keep secret because Omar doesn't want to ruin the relationship he has with his conservative Muslim father.
Omar and Ander's on-screen relationship quickly became a fan favorite. While everyone on the show seems to be casually dating as high schoolers do, Omar and Ander really appear to be in love. Fans actually were so taken by the couple that they've even received their own couple portmanteau: Omander.
Article continues below advertisement
Omar now plays Rosalía's imprisoned love interest in "Juro Que."
Before playing Omar on Élite, actor Omar was in a series called El Continental, but the Netflix show has been his true breakthrough role. He is still attending university (since he started before being cast on Élite) and is studying broadcast communications.
Article continues below advertisement
Now that he's established himself as a bonafide actor and hottie, Omar's been cast to play Rosalía's imprisoned love interest in the music video for her latest song, "Juro Que," which translates to "I swear" in English.
The video for "Juro Que" presents a hyper-stylized version of a prison visit in which Rosalía, clad in her mob-wife best, professes her love and longing for convict boyfriend, played by Omar.
Article continues below advertisement
Rosalía sings about how she would pawn all of her possessions to get her boyfriend out of jail. If that fails, she croons, she'll just rob and bank and join him in jail. Talk about a ride or die!
As the locked-up lover, Omar doesn't do much other than look hot from across the glass, but we'll take what we can get.
Is Omar Ayuso single? Follow him on Instagram!
From his Instagram and other social media, Omar appears to be single. Or maybe he's just choosing to be discreet, given how crazy fans are these days. We'll just have to follow him on Instagram and wait for confirmation from the source.
Don't miss Omar in "Juro Que" or on Élite, which is streaming on Netflix.