'OutDaughtered' Star Danielle Busby Has a Special Bond With Her Twin Sisters
Danielle Busby from 'OutDaughtered' has twin sisters who have been an incredible help since she and Adam welcomed the quints. Learn more here.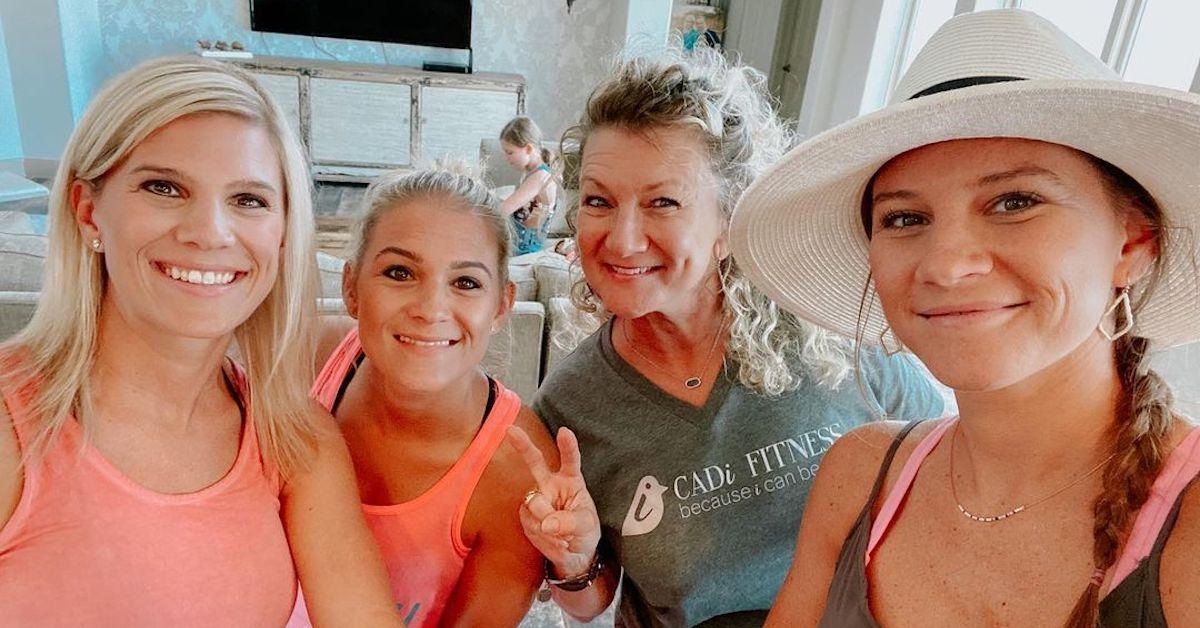 From the moment they first met Adam and Danielle Busby, TLC viewers fell in love with the OutDaughtered stars. The couple welcomed their oldest daughter Blayke in 2011, followed by all-girl quintuplets (Olivia, Ava, Hazel, Parker, and Riley) in 2015. As fans have witnessed, the Busbys' six daughters keep them on their toes — and there's no way they could have survived those early years without help from family.
Let's take a closer look at Danielle's sisters, with whom she's extremely close.
Article continues below advertisement
Danielle Busby from 'OutDaughtered' has twin sisters.
As it turns out, Danielle isn't the only one in the family with multiples. That's because her mother Michelle Theriot (aka "Mimi") actually has twin daughters, Crystal Mills and Ashley Mowbray, who are often featured on the TLC series.
In addition to hanging out together on a regular basis, Danielle and her twin sisters run a fitness apparel line called CADi Fitness.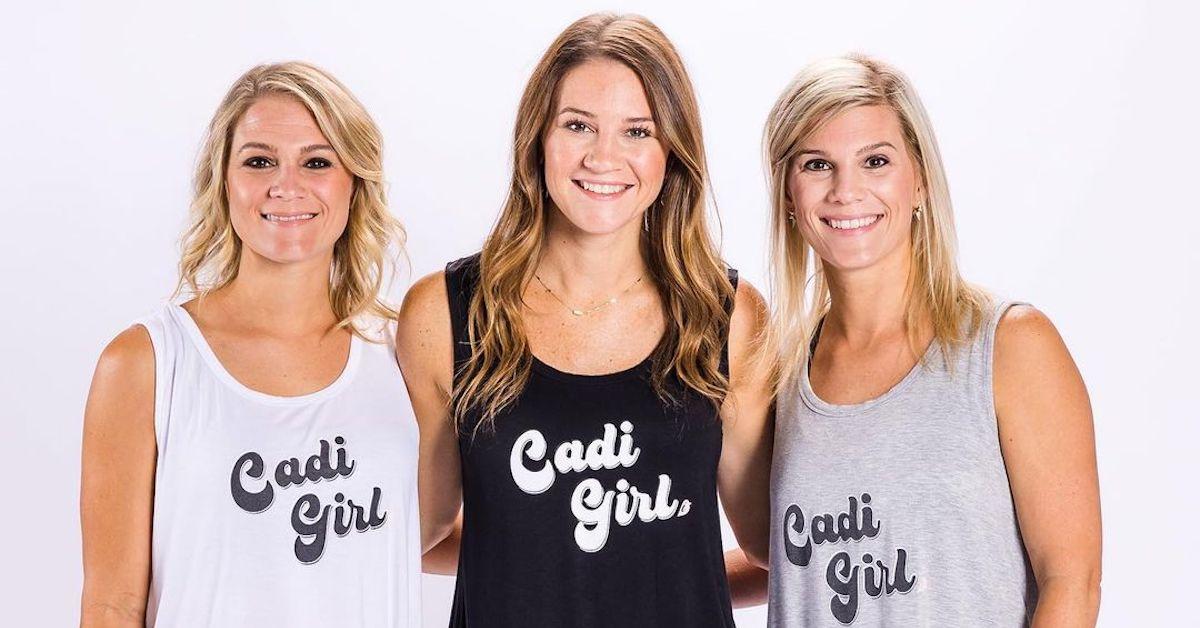 Article continues below advertisement
"We were born in Louisiana and raised by a single mother," the company's website reads. "From a very young age we learned that to achieve anything it would take hard (even manual labor) work and dedication. We grew to rely on and support each other through every phase of life."
Evidently, the name of the fitness apparel line was inspired by the sisters' first names. The website explains: "CADi was formed by using our birth order: Crystal, Ashley then Danielle. The 'i' was added as it is a part of our family 'Aunt' names for each other: KiKi, LiLi and DiDi."
Article continues below advertisement
Danielle's sister, Ashley, is a small business owner.
In addition to Ashley's CADi collaboration with Danielle and Crystal, she owns a salon called Heist Hair Bar in Kemah, Texas. Her business celebrated its five-year anniversary in September 2020 — a milestone Ashley marked via Instagram.
Like her twin sister, Ashley is married and has two children (they both have a boy and a girl); she and her husband Nicholas have a son named Charlie and a daughter named Lily.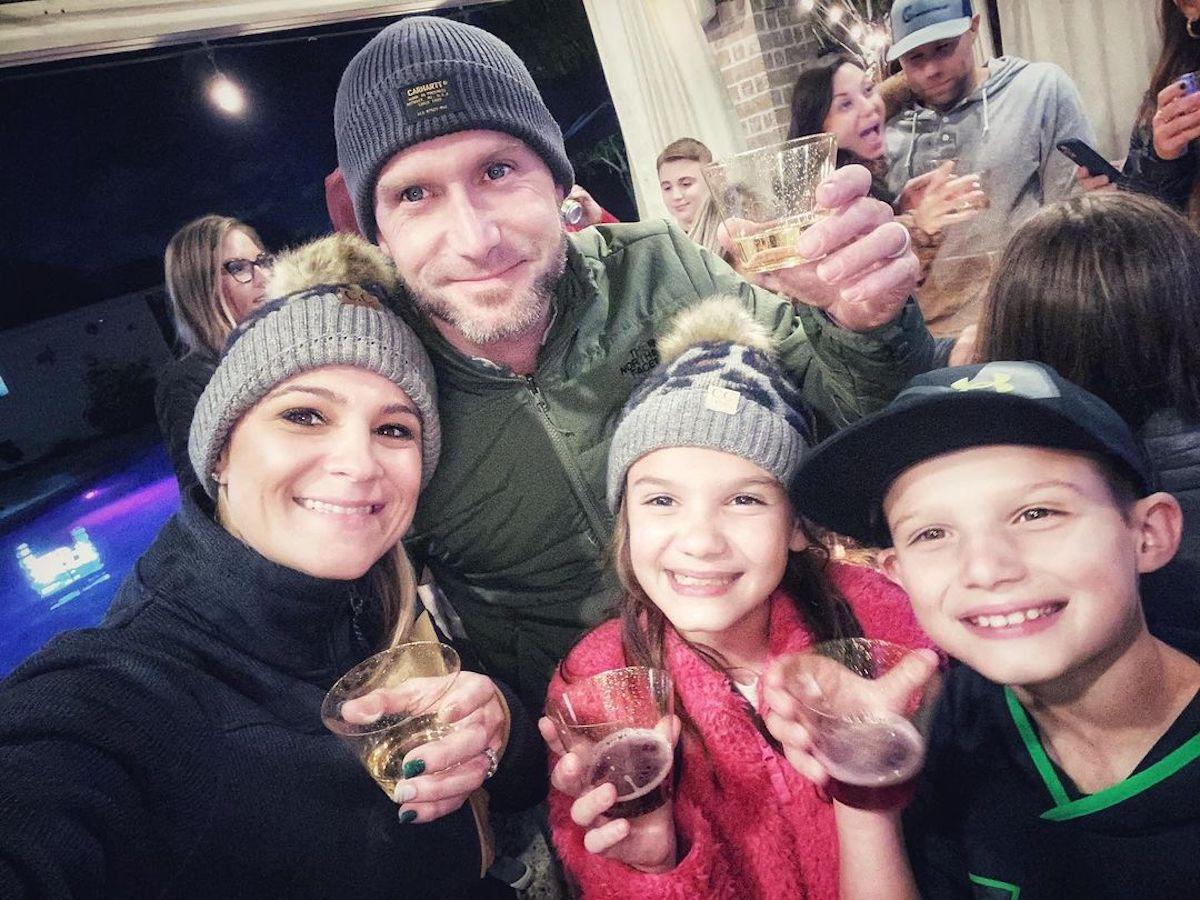 Article continues below advertisement
Danielle's sister, Crystal, is active on TikTok.
Crystal and her husband Dale Mills — along with their two children, Bronson and Makenzie — live closer to Adam and Danielle than Ashley does. So it makes sense that they're featured on OutDaughtered more often, too.
The Millses have a family TikTok account, where they often post dance videos and other fun challenges.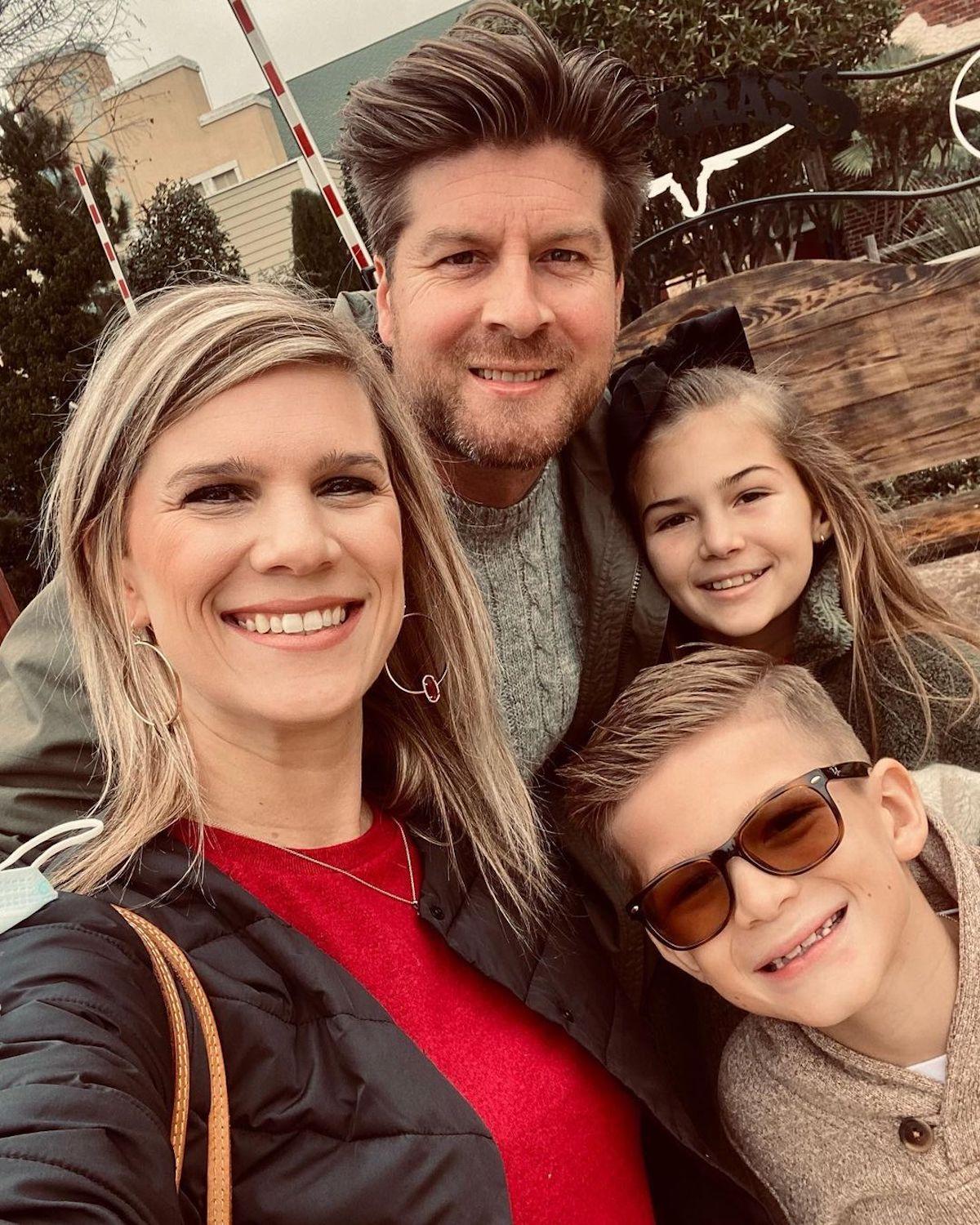 Article continues below advertisement
Danielle shared that her daughter, Olivia, is a lot like her aunt Crystal during a 2016 interview with Channel Guide magazine.
"She's the jolly one. She reminds me a lot of my sister Crystal in that she likes attention, and she likes to always be talking about something," Danielle told the publication. "Olivia always has her own little language, always talking. Playing with a toy or with her sisters, with me, she's always talking about something, so I'm like, 'You're just like your Kiki!'"
Article continues below advertisement
Wait, how many sisters does Danielle Busby have?
An October 2020 Instagram post confused some OutDaughtered fans when it comes to how many sisters Danielle has.
"I love having #sisters (missing one here in the pic but maybe next year I can convince @essentiallyevers to come all way here for a Dewberry Farm day)," the Busby matriarch captioned a photo of herself, Ashley, Crystal, and another woman, while tagging a fifth person.
Article continues below advertisement
The pictured "sister" (who wasn't named) has been featured in other Instagram posts — and so has the tagged "sister," whose name is Clarissa Evers. So does that mean Danielle has two other sisters in addition to Ashley and Crystal?
Not so fast.
Article continues below advertisement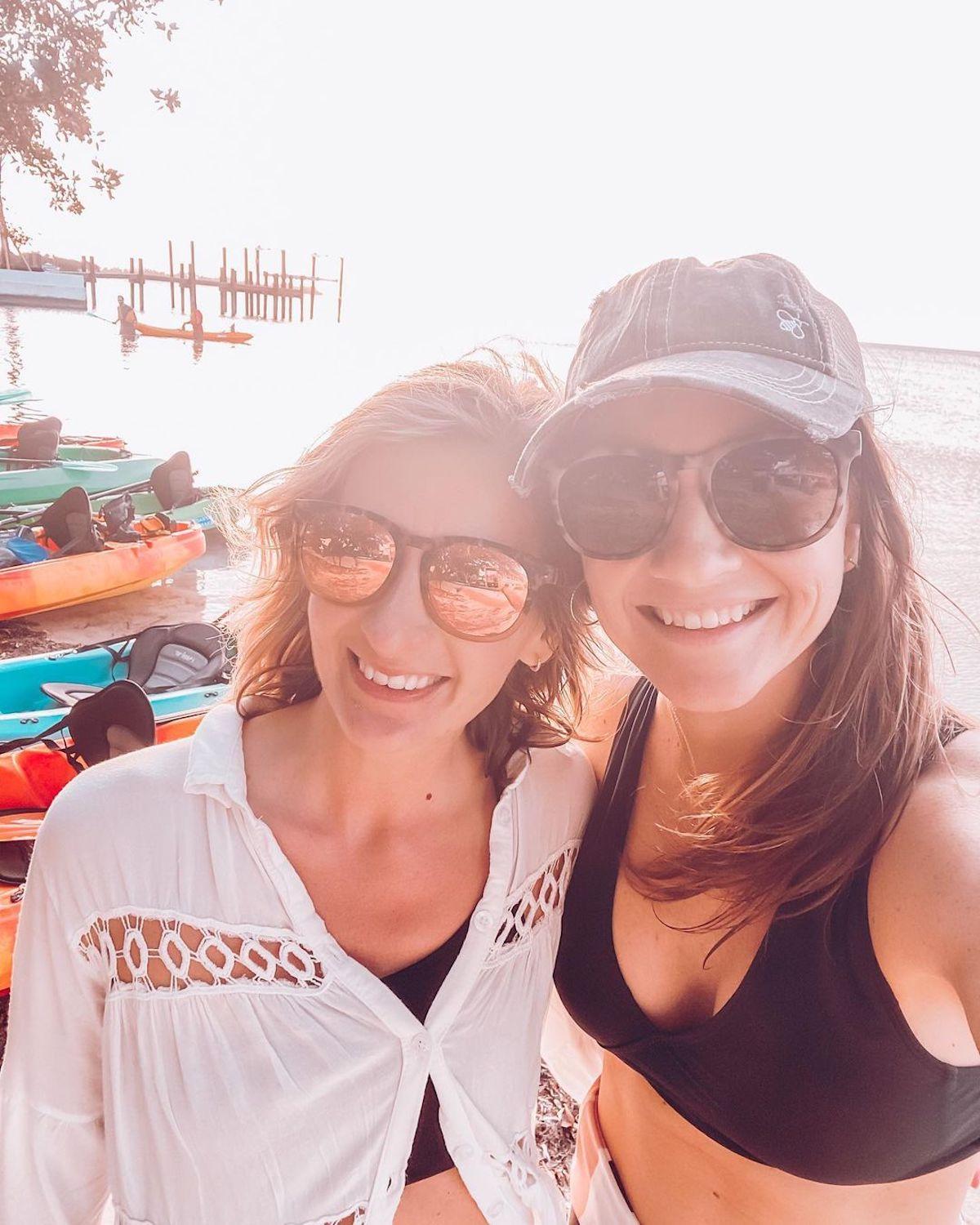 These two other women might actually be Danielle's sisters-in-law, meaning they're Adam Busby's siblings. The OutDaughtered family has been pretty private about Adam's family, aside from his parents, after all — and a November 2020 Instagram post hints that they are related via the Busby side of the family.
"Today we head home from our wonderful getaway. We have enjoyed this vacay so much with our complete Busby Family," Danielle captioned a photo of herself, her mother-in-law, and the two "sisters."
Article continues below advertisement
As far as we know, Danielle only has two biological sisters — although it appears she also has two sisters-in-law, whom she considers sisters as well.
One thing's for sure: When it comes to OutDaughtered stars Adam and Danielle Busby, there's never a lack of love (or extra hands!) in their lives.
Watch new episodes of OutDaughtered on Tuesdays at 8 p.m. ET on TLC.