Owen Joyner Is "Honored" To Be Playing a Gay Character in 'Julie and the Phantoms'
Does Owen Joyner have a girlfriend? The 'Julie and the Phantoms' star is a Hollywood heartthrob in the making.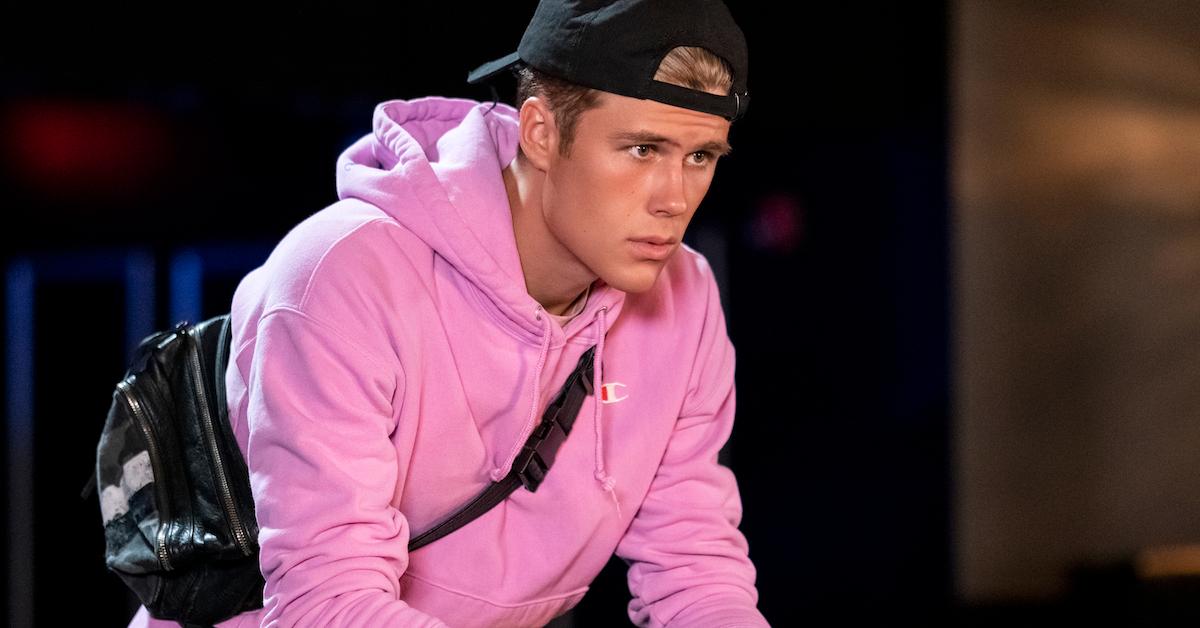 Netflix's new musical dramedy, Julie and the Phantoms, is poised to make 20-year-old actor Owen Joyner a star.
The Oklahoma native plays Alex, a drummer who (SPOILER ALERT!) has been dead for 25 years. Early on, it's revealed that the musician is gay, but in regards to Owen's real-life romances, is there a boyfriend or girlfriend in the mix?
Article continues below advertisement
Does Owen Joyner have a girlfriend?
Based solely on his social media activity, it doesn't look like Owen is dating anyone at the moment. As for his sexual orientation, the Knight Squad alum briefly talked about playing a queer character in a recent interview, but didn't mention his own dating history.
"I think I got the entire pilot script when I went in to audition for the producers, but I didn't know Alex was gay yet," Owen explained in a chat with NewNowNext.
Article continues below advertisement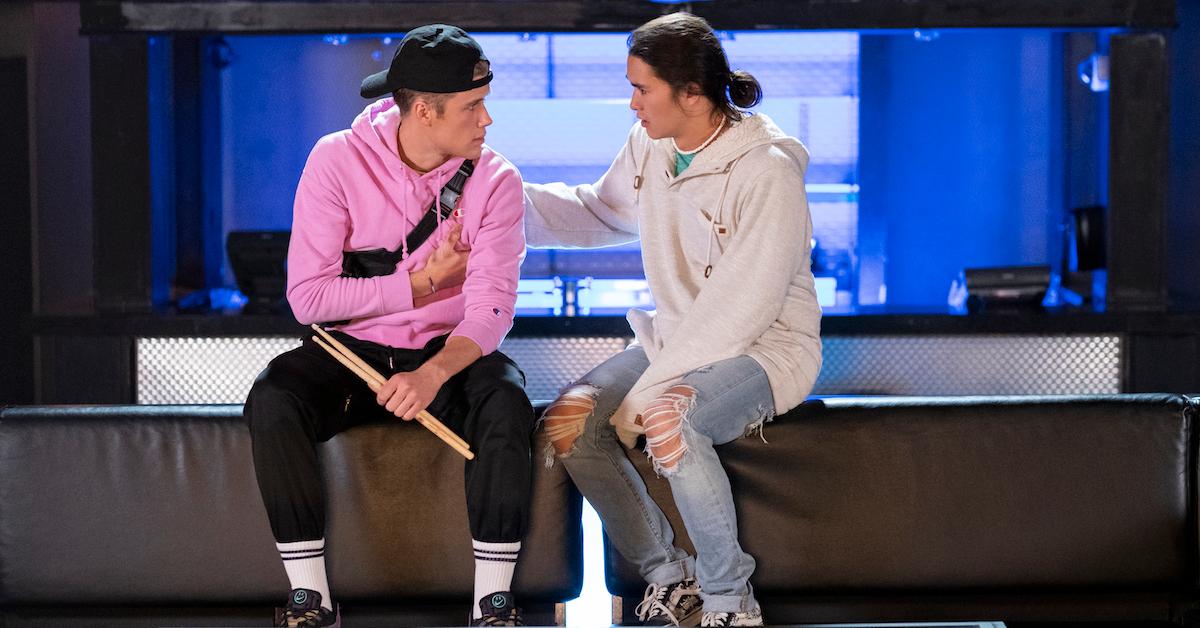 "Nothing really changed with how I wanted to execute the character once I found out he was gay, I was just honored that [executive producer] Kenny [Ortega] trusted me with a character that I thought had a really important message for a younger generation to watch," he added. "I just wanted to play him earnestly, respectfully, and do something people would be proud of."
In the series, Booboo Stewart (of Twilight fame) plays Alex's love interest, Willie, and Owen says the boys bonded quickly. "I remember him being so easy to play off during his auditions, and he always made every scene so relaxed and comfortable," the former Nickelodeon star shared.
Article continues below advertisement
"The day he landed in Vancouver, I think we were filming one of our biggest scenes the next day," Owen recalled. "We went over the scenes for a couple of hours and it was like we had been friends forever. Plus, it's not that tough to act like you're in love with Booboo Stewart."
If the dramedy gets a second season, Owen wants that storyline to continue. "I would hope we get to see a little more from Willie and Alex, maybe a couple more adventures with them on location," he stated. Also, "I'd like a couple more dance moments from Alex, but I'm sure Kenny Ortega will come through with those."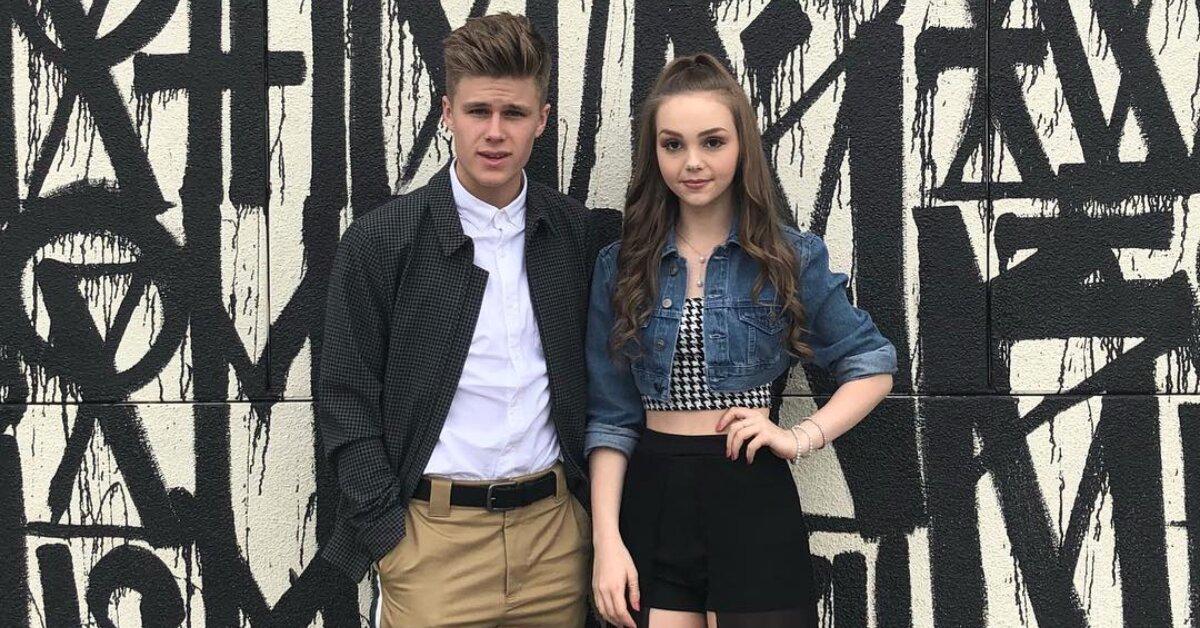 Article continues below advertisement
Owen Joyner isn't dating his 'Julie and the Phantoms' co-star Savannah May.
The Netflix show marks the second time this duo has worked together, but according to Savannah (who plays mean girl Carrie), she and Owen are like brother and sister.
"I truly love him. He's like family to me now," the 20-year-old told MEAWW in an interview. "When we wrapped Knight Squad [in 2019], I was really upset we weren't going to be working together anymore, and then fast forward a few months and we booked another series together."
Savannah revealed that Owen was one of the first friends she made in L.A. "Knowing someone for so long definitely has its advantages when it comes to working with them again, 'cause I know how he works, I know how he thinks," she said. "Getting to work with Owen again was like the cherry on top of booking the job."
The first season of Julie and the Phantoms is available to stream on Netflix.