EXCLUSIVE: 'Paradise Hotel' Star Rosanna Has a Major Breakdown — And New Girl Kaitlin Is to Blame
Rosanna breaks down on 'Paradise Hotel' after seeing her man Tyler talking with new girl Kaitlin — details.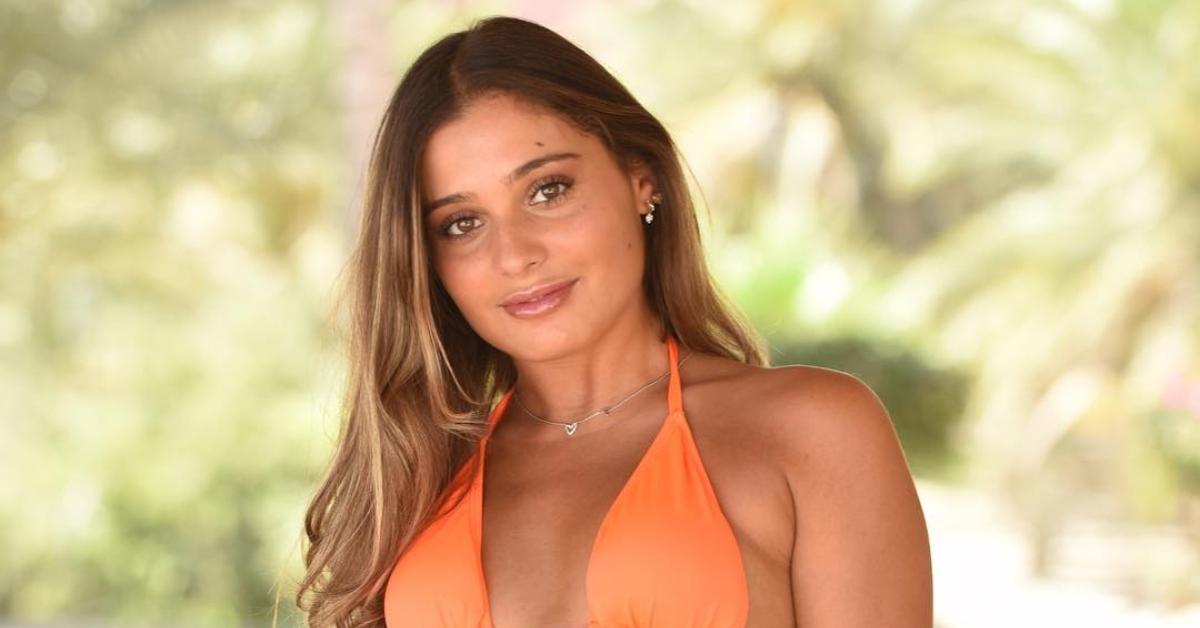 The drama is bubbling over on Paradise Hotel! With betrayals and breakups at every turn, it's hard to tell which contestant will walk away with a broken heart ... or the grand prize money. In an exclusive clip of tonight's episode obtained by Distractify, new girl Kaitlin Reagan is already making waves (and enemies) in the house.
Article continues below advertisement
The New York native has a sit down chat with Bobby Ray and Tyler Berta regarding her latest interaction with this season's drama queen Rosanna Cecconi.
"I just wanna let you know, also as I was telling him, I gotta talk to everybody and she's kinda freaking out about it," Kaitlin tells the two guys, while Rosanna sobs in the background. Dramatic much?!
The social media influencer continues to explain that she's not trying to step on anyone's toes or "ruin possible relationships." Adding, "I'm just trying to be friends." Kaitlin then tells the self-proclaimed "bromance" guys that Rosanna told her who she can't talk to while on the show, to which she replied, "If you tell me that I can't, I'm just gonna."
Article continues below advertisement
The camera cuts to Tyler's girl Rosanna being comforted by other house guests before heading to her room alone. "I'm in big trouble. This is bad," Tyler says to his BFF Bobby Ray about his current predicament. Will Tyler turn his back on his pact with Rosanna?
Watch the full clip above.
Article continues below advertisement
Rosanna has been ruffling feathers Paradise Hotel since the first episode.
Before her breakdown, Rosanna has been ruling the game — whether in the bedroom or at the blackjack table. In last week's shocking episode, Hans Wiener blasted the queen bee in front of everyone, calling her a "puppet master" and a "snake in the grass."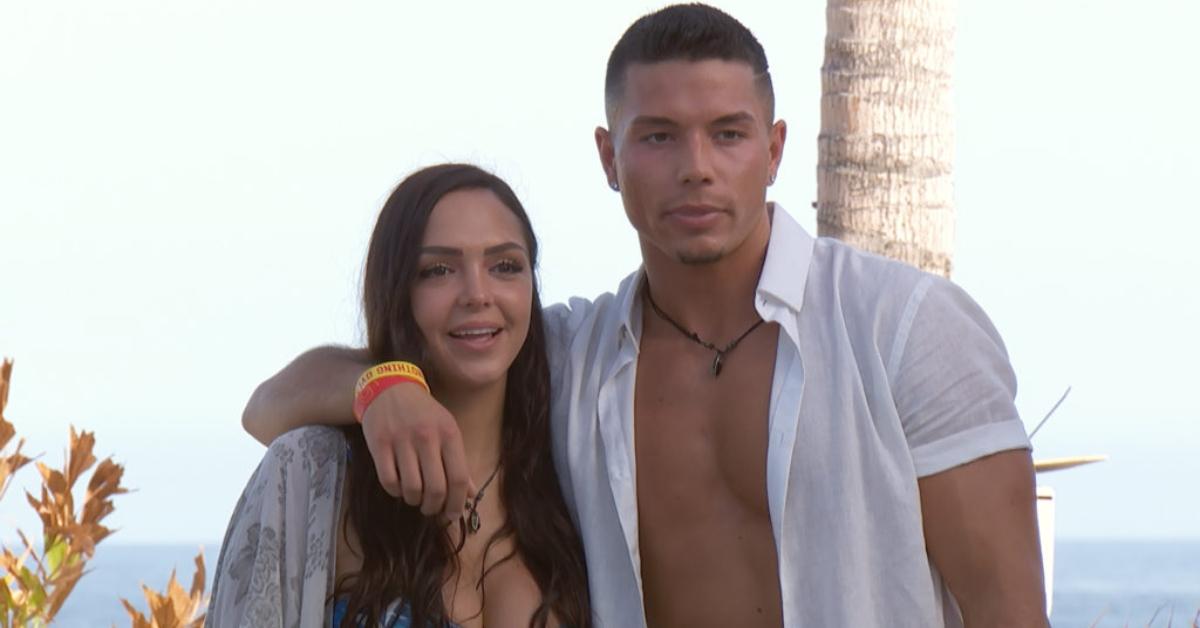 Article continues below advertisement
During eliminations, Hans and Tyler both stood behind Rosanna. "I'm happy taking a bullet for everybody else here to realize that Rosanna and Tyler are running away with the competition," Hans — who had a falling out with Brittany — said.
Revealing his reasoning for choosing Rosanna, he continued, "More so, she is playing everybody, Tyler included."
Cameras followed Hans as he exited the show and left Paradise Hotel; though, he did have a few departing words for his enemy.
"You're literally the definition of a THOT, " he said of Rosanna. "You're as fake as your chest implants." Ouch, we wonder how Rosanna felt watching that back?
Article continues below advertisement
Rosanna and Tyler created a game plan to win. 
Since the first episode, Tyler and Rosanna have had a connection with one another. In Episode 3, the Illinois native decided to play on her strong relationship with Tyler and sits down with her man to talk strategy.
"We need to make other people feel like there could be a connection with ourselves," she explained.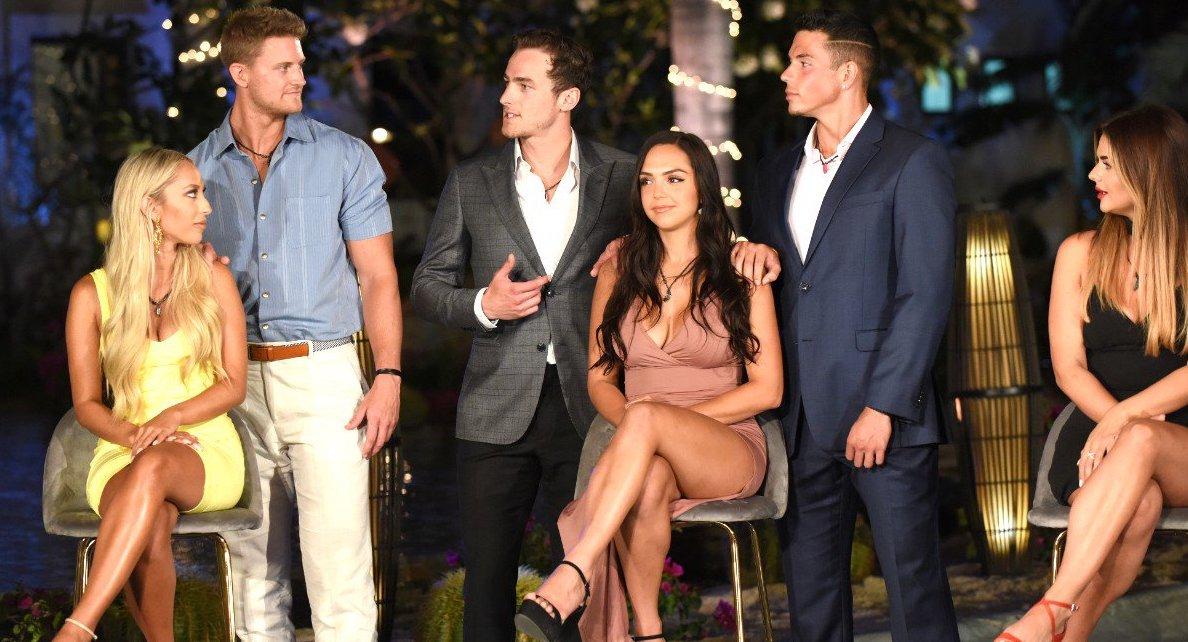 Tyler agrees, adding, "It's pretty known that we're the power couple. To strategically break us up, it would be smart."
Well, maybe Hans was onto something... but, will the other housemates follow suit? Watch all of the drama go down tonight on Paradise Hotel at 8 p.m. ET on FOX.