Is It Safe? Dietician Weighs in on TikTok's Parasite Cleanse Craze (EXCLUSIVE)
Parasite cleanse living is taking over TikTok. 'Distractify' spoke exclusively with a licensed dietician about the science behind the wellness trend.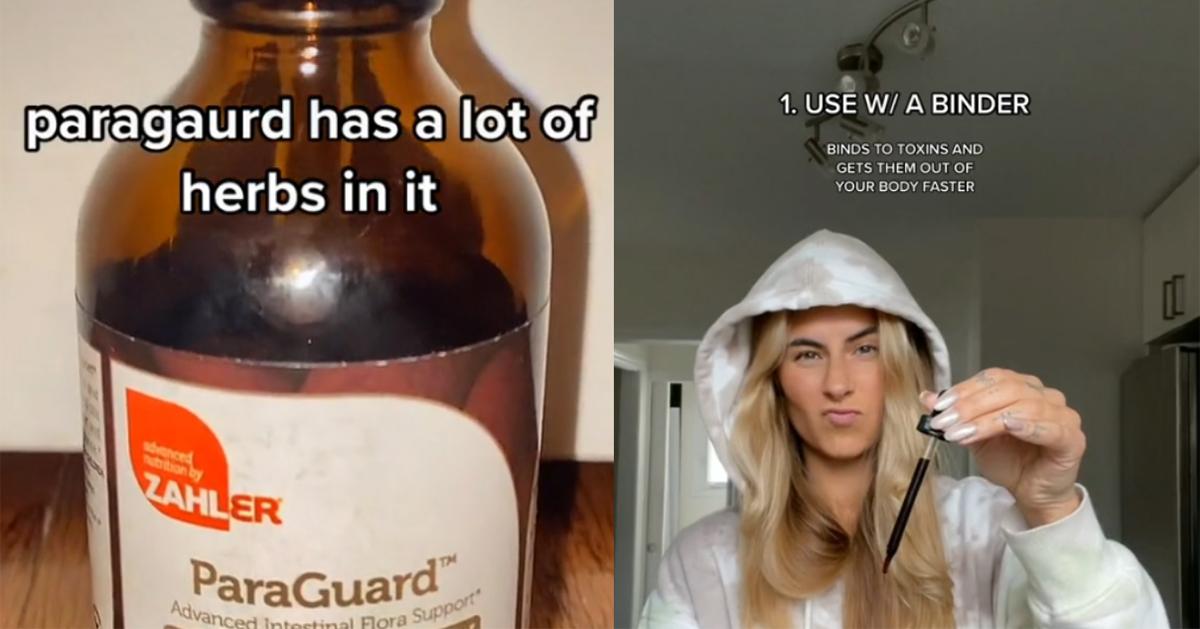 Warning: This article contains content that some viewers may find disturbing.
Food-related trends really run the gamut on TikTok. Sometimes, people will take the ill-advised route of marinating their chicken breasts in NyQuil for the clout. TikTokers have also brought "Taste the Biscuit" back to the limelight in recent news with a song that definitely makes us hungry the more we sing it.
Now, the parasite cleanse is the latest trend taking over TikTok.
Article continues below advertisement
Content creators are sharing their own tips and experiences with supposedly ridding their bodies of parasites that may have entered their systems. The details can be gross and the process can be arduous, but how effective is a parasite cleanse? Here's what people and professionals are saying about the cleanse, including results, tips, and general warnings.
Article continues below advertisement
TikTokers are advising parasite cleanses.
Medical News Today notes there are many parasitic infections that are possible to get in the United States, including Toxoplasma gondii, which a 2014 CDC report said "more than 60 million people in the United States are chronically infected with."
The potential of parasites or worms in our bodies sounds nasty enough already, so some TikTokers have been taking part in parasite cleanses and reporting some of their results. For many, the process involves several steps that you reportedly have to take before you can pass them.
One TikToker with the handle @whateser breaks down their entire process in a video. For them, they drink organic juice daily with a dash of cayenne pepper. They also use Paraguard to kill parasites, as well as activated charcoal and fulvic acid to avoid the toxins they let off when they die. They also suggest avoiding coffee, carbs, and sugar (basically every food that makes us happy).
Other TikTokers use products like Parafy paired with a metal flush in order to mitigate any inherent sickness.
Article continues below advertisement
The parasite cleansing process can reportedly make you feel very sick if you don't do it right, but some people claim that it actually works. TikTokers have discovered several different processes and cleanses to see if they work, with many stating that their cleanses are effective in helping them pass some of these parasites. Not only do they report some positive results like less stomach bloating and lower anxiety, but many suggest trying it for yourself.
Article continues below advertisement
Distractify recently spoke to Sahar Berjis, a professional nutritionist and founder of Inner Health & Wellness. She suggested that people can take up parasite cleansing on a regular basis as "a great way to detox the body."
"Parasites can enter the body very easily, especially if you are a traveler, so it is best to do at least once a year," Sahar suggested. "[Even] if you don't travel much, then it is best to do at least one time in your life [to] reboot your gut."
Sahar highly recommends seeking out treatments for parasite cleansing, but she wouldn't suggest strictly following anything you see on TikTok.
"I have seen so many wild and crazy treatments on TikTok for removing parasites, and truth be told, I don't think they will work," she stated.
According to Sahar, there are several different types of parasites that can be dealt with in different ways. As such, there are professional treatments that she claims are "much more effective" than TikTok home brews, such as "Energetics, Newton & Pure encapsulation that have great products for parasites."
Before attempting any wellness remedies, it is important to talk to your local physician before attempting an at-home parasite cleanse. Remember, this is trending on TikTok, the same platform that popularized "chicken in NyQuil." Grains of salt are commonplace around these parts.