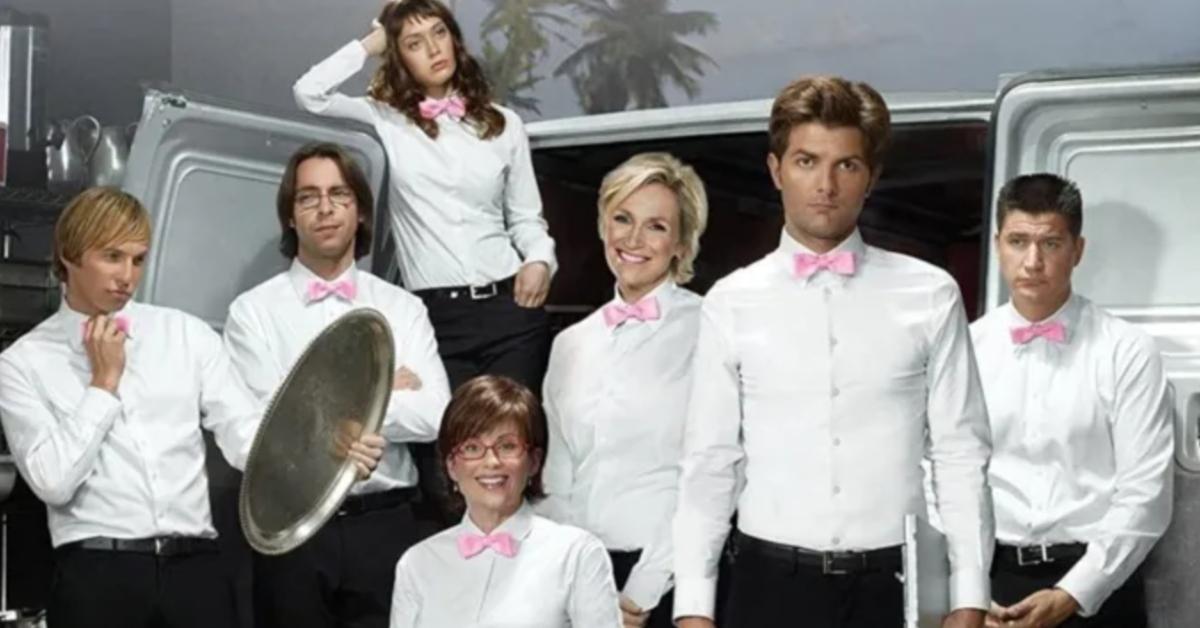 Let's Bite Into a Quick Refresher for Season 2 of 'Party Down'
Apart from its stellar casting and wall-to-wall jokes, Party Down brings something unique to the buffet table. While there are a few overarching themes that mostly revolve around dashed dreams and hopeful romances, the show excels at bringing new and wacky characters as well as deeply embarrassing situations to every episode.
Article continues below advertisement
Season 2 was certainly no exception and for our money, one episode, in particular, stands out but we'll get to that in a moment. At the end of Season 1 the big drama was the fact that Casey (Lizzy Caplan) was leaving both Party Down Catering and Henry (Adam Scott) to do standup for six months on a cruise.
Going into Season 2 meant new cater waiters, new love interests, and one '80s icon popping in for a guest starring role. Here's a quick and dirty recap of Party Down, Season 2.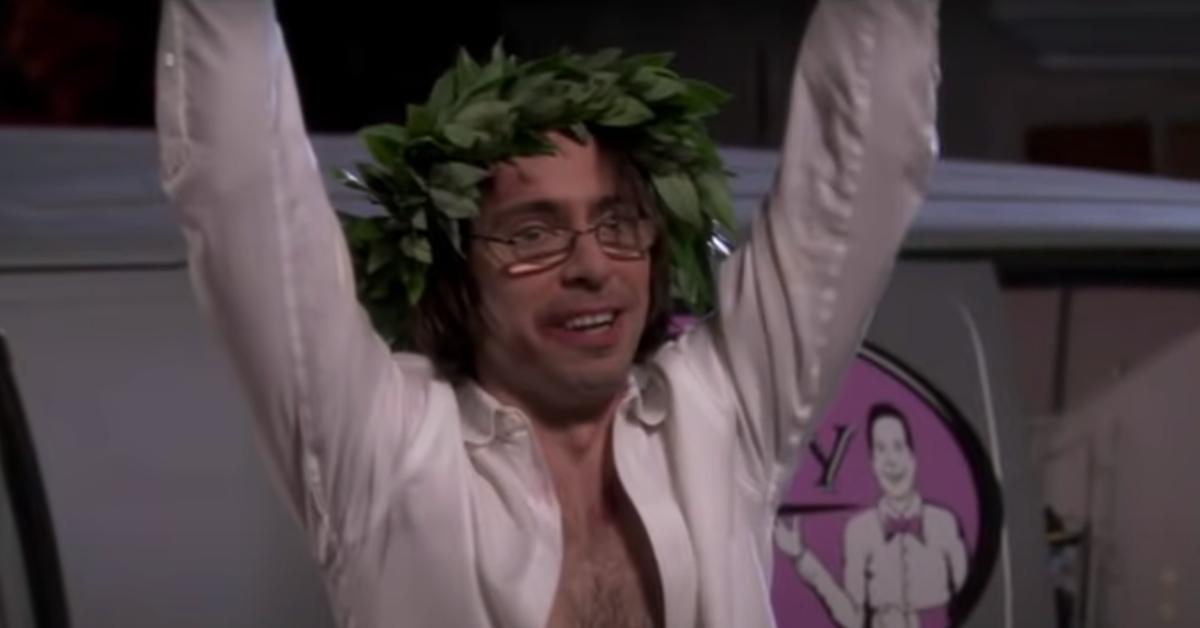 Article continues below advertisement
Grab a tray because we're heading back to 'Party Down' for a Season 2 recap.
Ron (played by Ken Marino) is the long-suffering, often egomaniacal leader of Party Down until he left to open up a Soup R'Crackers franchise. Who wouldn't want a restaurant that only serves soup?
After five months the restaurant closed leaving Ron without a job, crawling back to Party Down where Henry was now the boss. The tables have turned and Ron is having a lot of trouble accepting his new role but is driving an expensive car while dating a much younger woman, in order to heal his wounds. Sadly he is once again off the wagon.
Casey is faring a bit better after learning she got a small part in a Judd Apatow film. Meanwhile, she and Henry are still on the outs as both are dating someone else. Henry's new gal pal is the arch-nemesis of Party Down Catering Uda Bengt (Kristen Bell), whose commitment to the craft (services) is almost terrifying.
God bless Kyle (Ryan Hansen) for still plugging away at acting despite most of his movies ending up in DVD form, presumably in a giant bin at Walmart. Henry's near acting misses continue in a way that is almost pathological.
Article continues below advertisement
We love a will-they-won't-they relationship which is kept going by Henry and Casey who kiss at the best party of the season. Unfortunately, Henry is still with Uda at the time though their breakup later in the season is mutual. We can't skip Roman (Martin Starr) whose insufferable superiority complex is taken down a notch when he finds out his old writing partner sold his sci-fi spec script based on Roman's ideas.
To no one's surprise, Casey and Henry are finally back together.
Article continues below advertisement
In what ends up being the season finale, Constance (Jane Lynch) returns not as an employee but as a client when she hires Party Down for her own wedding. Sadly, her husband dies moments after they exchange vows but ever the optimist, Constance is buoyed by the fact that her late husband never got around to signing their prenup.
She is rich. Henry got ahold of a script Kyle passed on and decided to go in for the audition himself. Sadly, Casey's part got cut from the Judd Apatow film leaving her devastated. The last thing we see is Henry heading for the audition.
The best party in Season 2 of 'Party Down' is at Steve Guttenberg's house.
When the Party Down crew arrive at the home for their latest event, they discover it belongs to Steve Guttenberg. He tells the gang his pals threw a surprise party for him so the party is canceled but then invites everyone inside.
Not only do they get to experience the other side of the bar, but Steve Guttenberg ends up making a few dreams come true.
Article continues below advertisement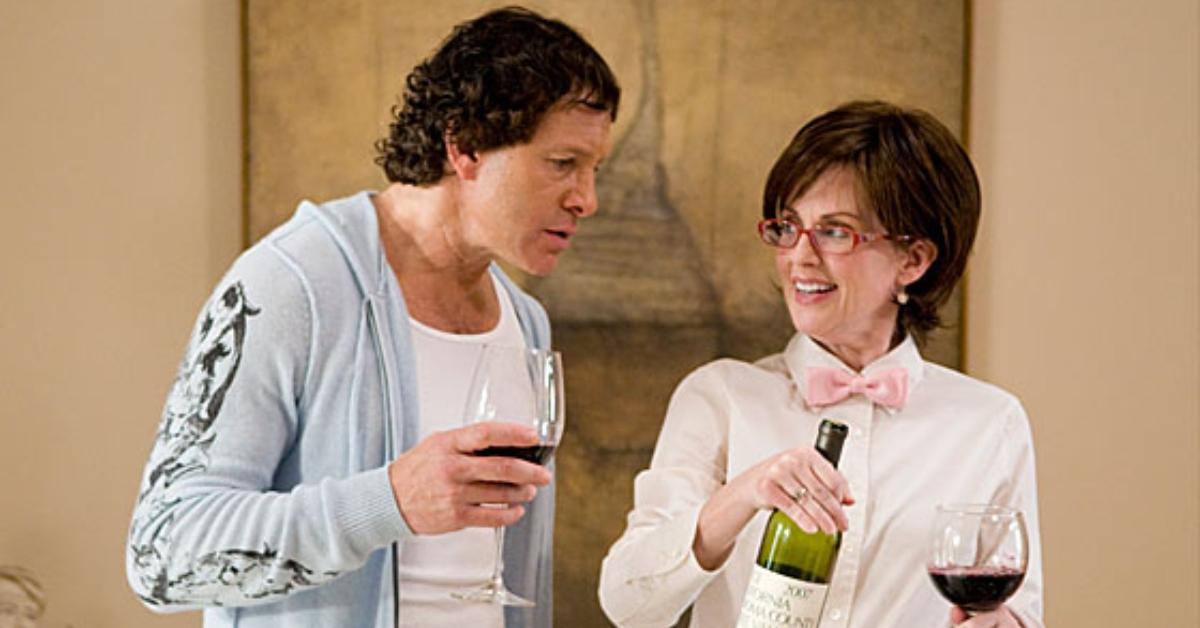 He tells them to invite any friends so Roman asks his writing partner to come over, with their script. By the end of the evening, they are acting out the movie while Steve gives them incredible notes. It's heartwarming and hilarious, two things we love about Party Down.
Hopefully Season 3 continues with this fine tradition.