Comedian Ms. Pat Was a Formerly Incarcerated Teen Mom — Now She Has Her Own Sitcom
'Ms. Pat' star Patricia Williams was in jail for dealing drugs long before she made her television debut on the BET+ sitcom 'The Ms. Pat Show.'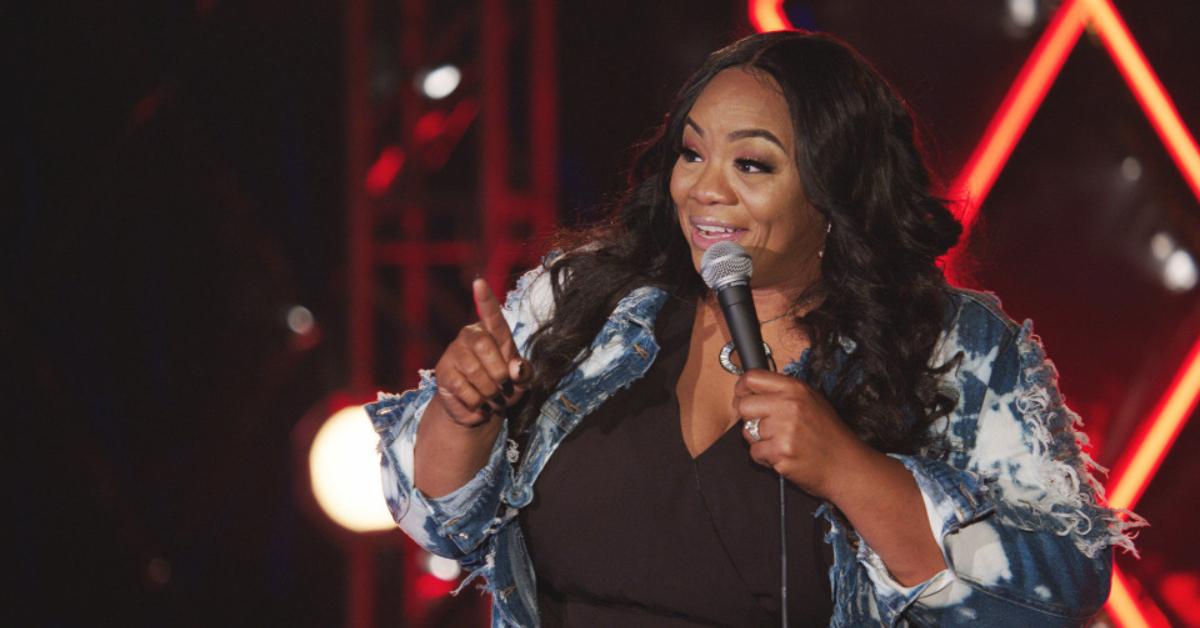 Pressure makes diamonds, and it's safe to say that the star of the BET+ sitcom The Ms. Pat Show has had plenty of it in her lifetime. Ms. Pat, born Patricia Williams and formerly known as Rabbit, launched her career in comedy after surviving a series of unfortunate events that ultimately landed her in jail at only 18 years old. But it wasn't until a caseworker encouraged Ms. Pat to pursue a career in comedy when the trajectory of her life took a major turn for the better.
Article continues below advertisement
Today, Ms. Pat is a married mother of four, and almost 20 years after her first standup show, she is finally bringing her talents to the small screen. But what do we know about Patricia Williams, the star of The Ms. Pat Show? Her story might surprise you.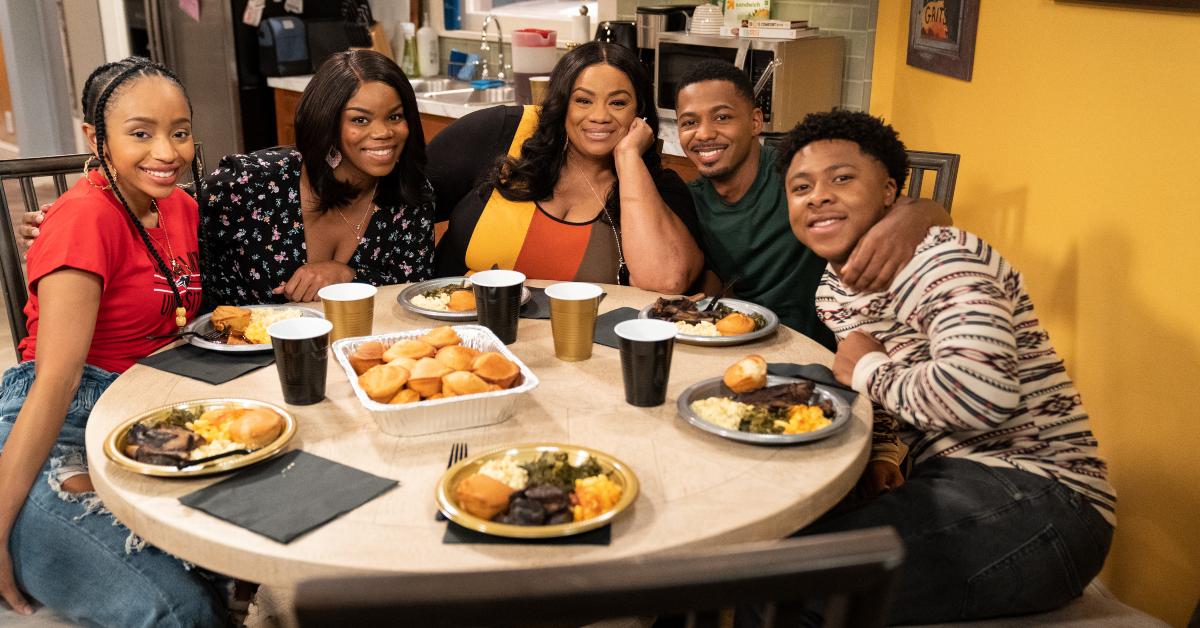 Article continues below advertisement
In her memoir, 'Rabbit,' Ms. Pat details her accounts of sexual abuse, drug dealing, and jail.
Before making her television debut, the comedian penned Rabbit: The Autobiography of Ms. Pat. In the memoir, Patricia explains that Rabbit was a nickname given to the comedian by her mother, Mildred, who struggled with alcoholism throughout her childhood.
According to Ms. Pat, her mother's neglect ultimately led to the sexual abuse of her and her sister, and it only continued when she found herself pregnant by a drug dealer who was eight years her senior at 14 years old. Although her relationship with her abuser was violent, they welcomed a second child only a year later.
Article continues below advertisement
Eventually, Patricia's ex-boyfriend was arrested, and she was left to fend for herself, selling crack as a means to feed her and her children. The comedian suffered two gunshot wounds and a dump truck injury before she, too, was arrested and forced to serve a year-long sentence in jail.
Article continues below advertisement
"The people who were getting money — they were the ones dealing drugs. I was 15 with two kids and an eighth-grade education — what else could I do?" she told Flare in a 2017 interview. "Sell crack or sell p---y, and the price of p---y ain't worth as much as the crack [laughs]. That sounded like some hard work, so I said I think I'm going to do the drug thing to get some milk."
When she was released, Patricia went on to get her GED and welcome two more children with the love of her life.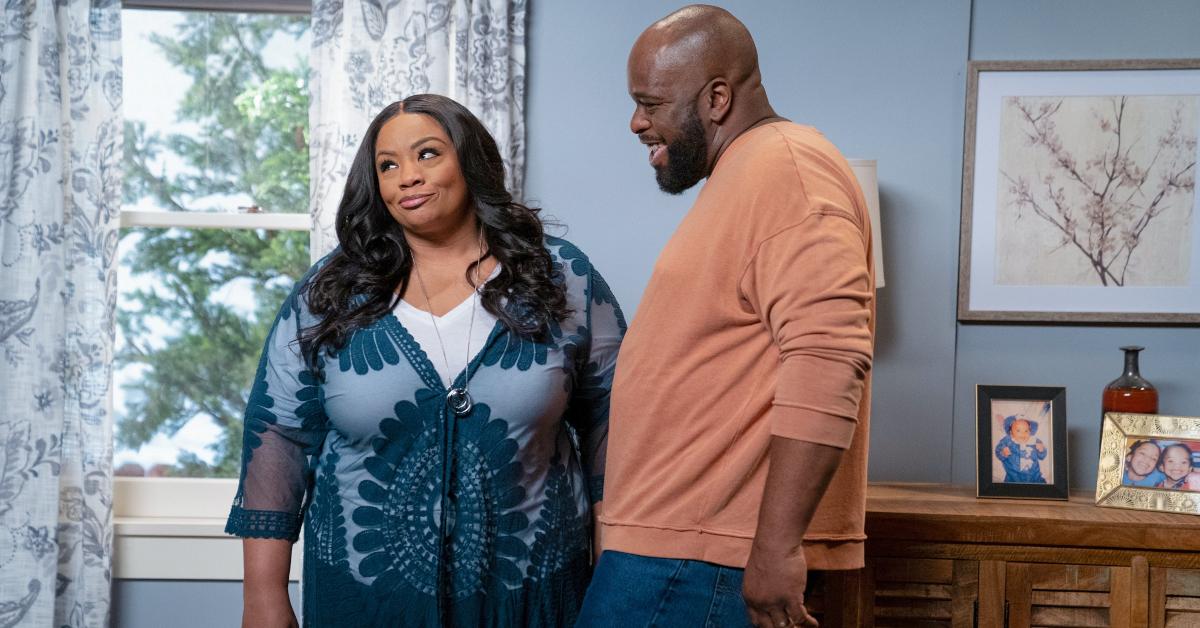 Article continues below advertisement
Who is Ms. Pat married to today? Meet her husband, Garrett, and their four kids.
After Ms. Pat ended her relationship with her abuser, she found love with her husband, Garrett, who is played by J. Bernard Calloway in Ms. Pat. Much like her character in the series, in addition to her four biological children, Ms. Pat and her husband have also raised four of her nieces and nephews since their mother, who struggles with drug addiction, disappeared.
The sitcom, which was developed by 26-year-old executive Jordan Cooper, will only add to Patricia's growing resume. Patricia was previously featured on NBC's Last Comic Standing and Netflix's Degenerates, and she also has an online series, The Patdown Podcast. Today, Ms. Pat's net worth is estimated to be between $1 and $2 million dollars.
The Ms. Pat Show premieres on BET+ on Aug. 12.
If you or someone you know needs help, use SAMHSA Behavioral Health Treatment Services Locator to find support for mental health and substance use disorders in your area or call 1-800-662-4357 for 24-hour assistance.
If you need support, call the National Sexual Assault Hotline at 1-800-656-4673 or visit RAINN.org to chat online one-on-one with a support specialist at any time.