Patrick Mahomes' Godfather, MLB Star LaTroy Hawkins, Is One of His Biggest Fans
Patrick Mahomes' godfather, former Minnesota Twins pitcher LaTroy Hawkins, has watched the Kansas City Chiefs quarterback grow up but stay humble.
As Patrick Mahomes' godfather, LaTroy Hawkins has been in the Kansas City Chiefs quarterback's life from day one. And now he's in Tampa, Fla., ready to cheer Patrick on from the stands as the Chiefs take on the Tampa Bay Buccaneers in Super Bowl LV.
Article continues below advertisement
"I can tell you how I can tell he's still humble," Hawkins told The Times of Northwest Indiana in a new interview. "I didn't go to any games this year. His last game I went to was [Super Bowl LIV], and he still did what he's been doing since I was coming to his games when he was a freshman in high school. He still thanks me for coming to his games."
Patrick Mahomes' godfather is a former sports star.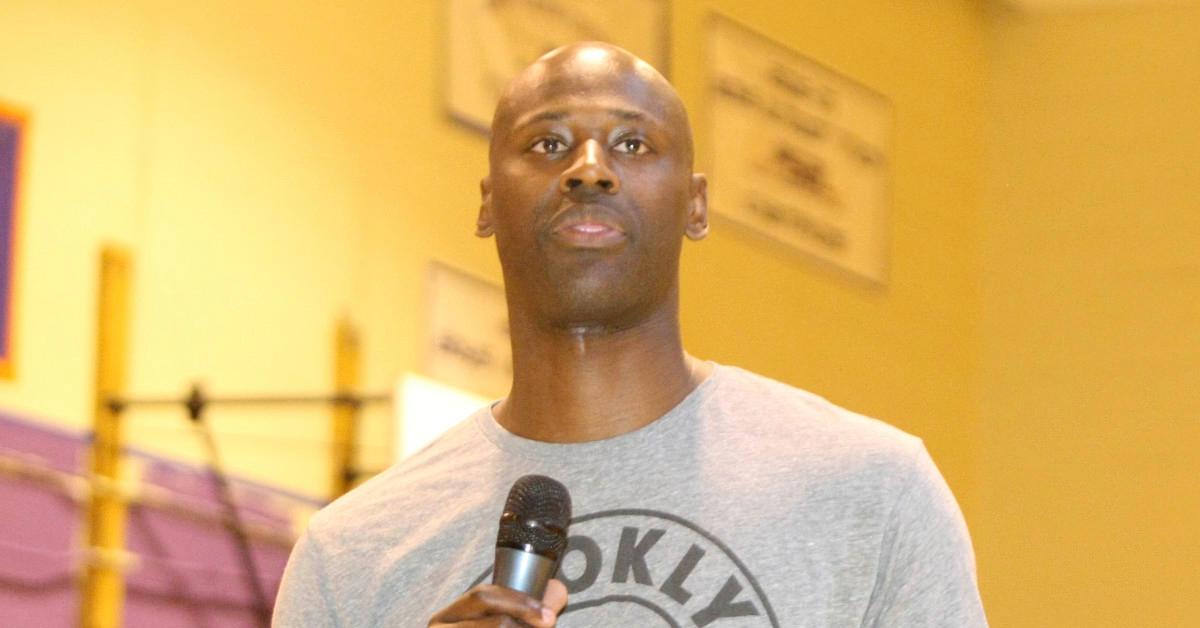 LaTroy spent two decades in professional baseball, having played for the Minnesota Twins, the Chicago Cubs, the San Francisco Giants, the Baltimore Orioles, the Colorado Rockies, the New York Yankees, the Houston Astros, the Milwaukee Brewers, the Los Angeles Angels, the New York Mets, and the Toronto Blue Jays. All told, he pitched in 1,042 MLB games between 1995 and 2015, with 983 strikeouts and 127 saves.
Article continues below advertisement
Of all those teams, LaTroy spent the longest time with the Twins, pitching for the team between 1995 and 2003 and spending one season with Pat Mahomes, Patrick's father, who pitched for the team between 1992 and 1996.
Article continues below advertisement
LaTroy used to babysit Patrick Mahomes.
"I remember when Patrick's dad told me his girlfriend was pregnant," LaTroy told The Times. "I remember when he was born. I would baby-sit him. He'd come stay at the house, come see me, during the season, so I've been pretty much a part of his life since he was a kid."
He went on: "He was very athletic. He loved basketball, baseball and football. If there was a ball in it, he wanted to play it. But he was more into basketball than baseball at the time. And he was 8, 9 years old, playing on the 11, 12-year-old team, playing shortstop and pitching. He's always been a standout athlete."
Article continues below advertisement
LaTroy witnessed Patrick's athletic curiosity.
In a July 2020 GQ cover story, LaTroy recalled watching Patrick grow up in MLB clubhouses. "You can be in that environment and be a kid and just have fun with it — run around the clubhouse, do this and that, eat all the bubble gum, eat all the Cracker Jacks. Patrick wasn't doing all that."
Article continues below advertisement
So, what was the future NFL star doing instead? "Patrick was trying to figure out how I threw my fastball," LaTroy said. "Talking to A-Rod, asking: 'How can I hit the ball to right field like you hit the ball to right field?' Most five-, six-, seven-year-olds, they're just happy sitting there picking dandelions. He wasn't happy just being there. He wanted to be a part of the culture that we had in our clubhouse."
LaTroy and Pat encouraged Patrick to blaze a path of his own.
Ultimately, however, Patrick chose football over baseball — even though he was drafted by the Detroit Tigers in 2014 — and that career decision suits LaTroy just fine.
"His dad and I always told him: 'Be whatever you want to be. You don't have to play baseball because we played baseball. You need to choose what you want to do because if things don't work out you can never say well, you made me play baseball. No, do whatever you're comfortable doing,'" Hawkins told The Times.
"He was a helluva basketball player, helluva baseball player and turned into a helluva football player. So, it was like, 'You blaze your own path, whether that's baseball, basketball or football, you blaze your own path. I don't care what sport you pick, we're going to support you.'"